Moped access from Queens to Manhattan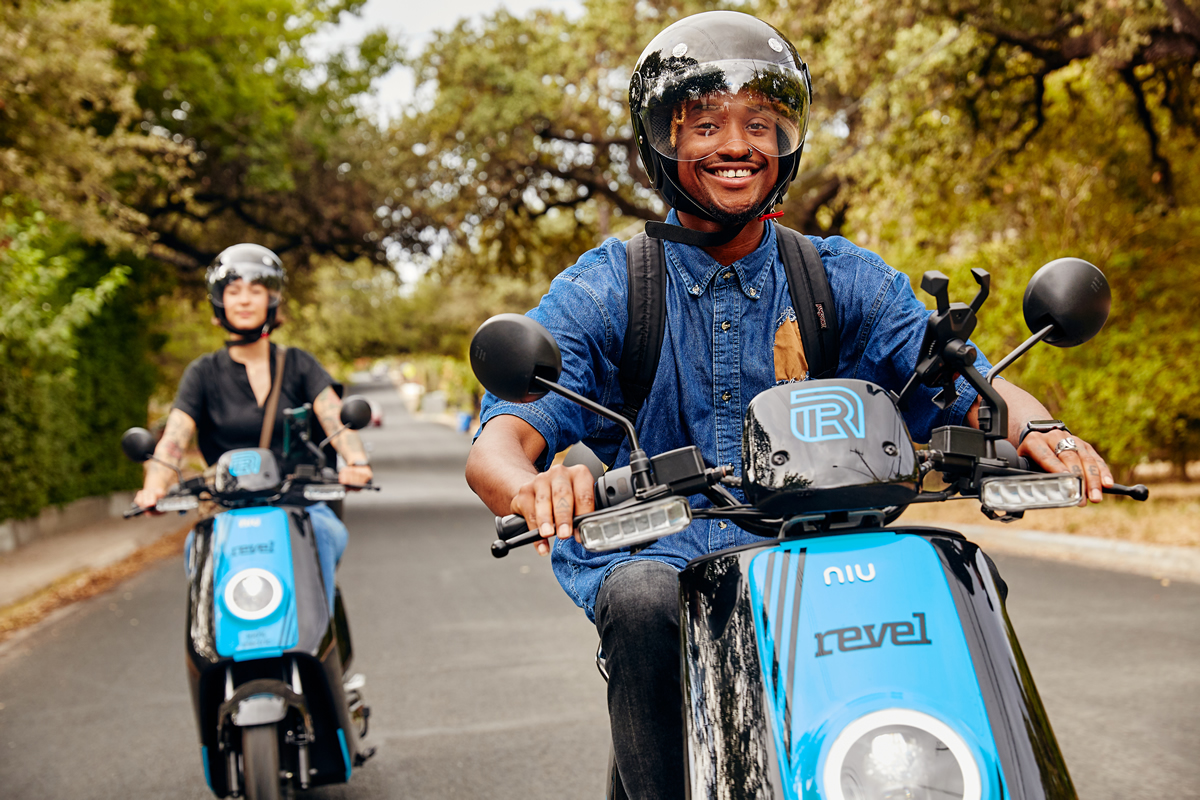 At our OANA meeting on May 27,  we had a great presentation from Carol Antunez  of Revel Mopeds (Starting at 1 hr 38 min), the electric scooter-share company operating in 4 boroughs.
We feel that this type of service will become more and more important in the near future. It provides a cost-effective safe transport option to New Yorkers. To those who may feel uncomfortable riding enclosed public transport such as subways and buses, and also find that automobiles are much too expensive and have a negative carbon footprint, electric Moped provide an attractive option.
Further, the Federal Government has come up with the following recommendations asking the public to avoid public transportation: They want employers to offer "employees incentives to use forms of transportation that minimize close contact with others, such as offering reimbursement for parking for commuting to work alone or single-occupancy rides." Or perhaps Mopeds?
Bicycles also provide an important positive option however, some may find it difficult to ride longer distances.
They are convenient (The shareability means you do not have to return it to origin), cost-effective, noiseless, and pollution-free.
There are 2 issues we would like to address.
We have asked for and been granted a study by DOT regarding additional parking of these mopeds in (Daylight) no standing spots. These are located at intersections to help with any line of sight issues for motorists and to help service vehicles navigate turns. If the study finds that these issues are not affected then we would propose that Moped Shares be allowed to park there. Too often today these are parked in tight spaces between cars, making it difficult for both the cars and Mopeds to operate safely.
There is a proposal today to shut the Queensboro Bridge Lower Roadway South Outer Lane to automobiles and open it up to 2 wheeled vehicles. (The northern outer lane would handle pedestrians). We would ask that these Moped Shares be allowed access to the southern lane so that they can provide service between Queens/Brooklyn and Manhattan. This will be an important option for commuters. Currently, they provide service between Queens and Brooklyn, plus separate service between Manhattan and the Bronx.
As our society awakens from the COVID 19 quarantine, we have an opportunity to make many positive changes.  Let's take advantage of this opportunity.
Photo courtesy of Revel