Voice Your Opinion On The Brooklyn-Queens Connector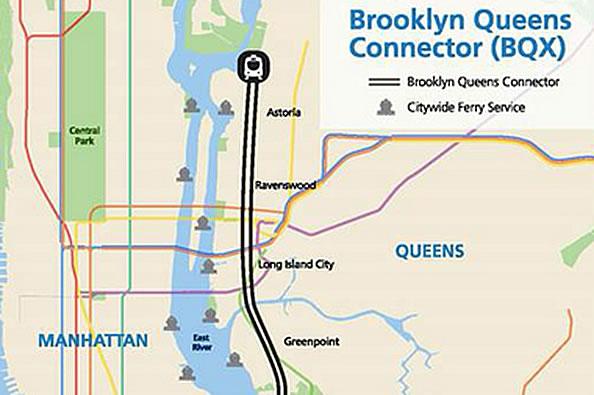 The BQX Connector, a proposed streetcar line between Astoria and Sunset Park, is moving closer to becoming a reality. A newly released City report says that the 17-mile Brooklyn-Queens trolley is a feasible plan. The study finds that existing bridges could be modified to accommodate the streetcars and that the project is economically viable..According the report, a trip on the streetcar from Astoria to Williamsburg would take 34 minutes.
Last night, Richard Khuzami, President of the Old Astoria Neighborhood Association, was one of a few community leaders invited to discuss the project with City officials. Next month, all Astoria residents will have the chance to learn more about the BQX Connector and share their opinions. The City's Economic Development Corporation and the Department of Transportation will kick off a series of "Community Visioning Sessions" with a meeting in our neighborhood. The meeting is scheduled for 6 to 8 p.m. on May 9 at the Variety Boys and Girls Club, located at 21-12 30th Rd.