The Variety Boys & Girls Club of Queens Redevelopment Project Announced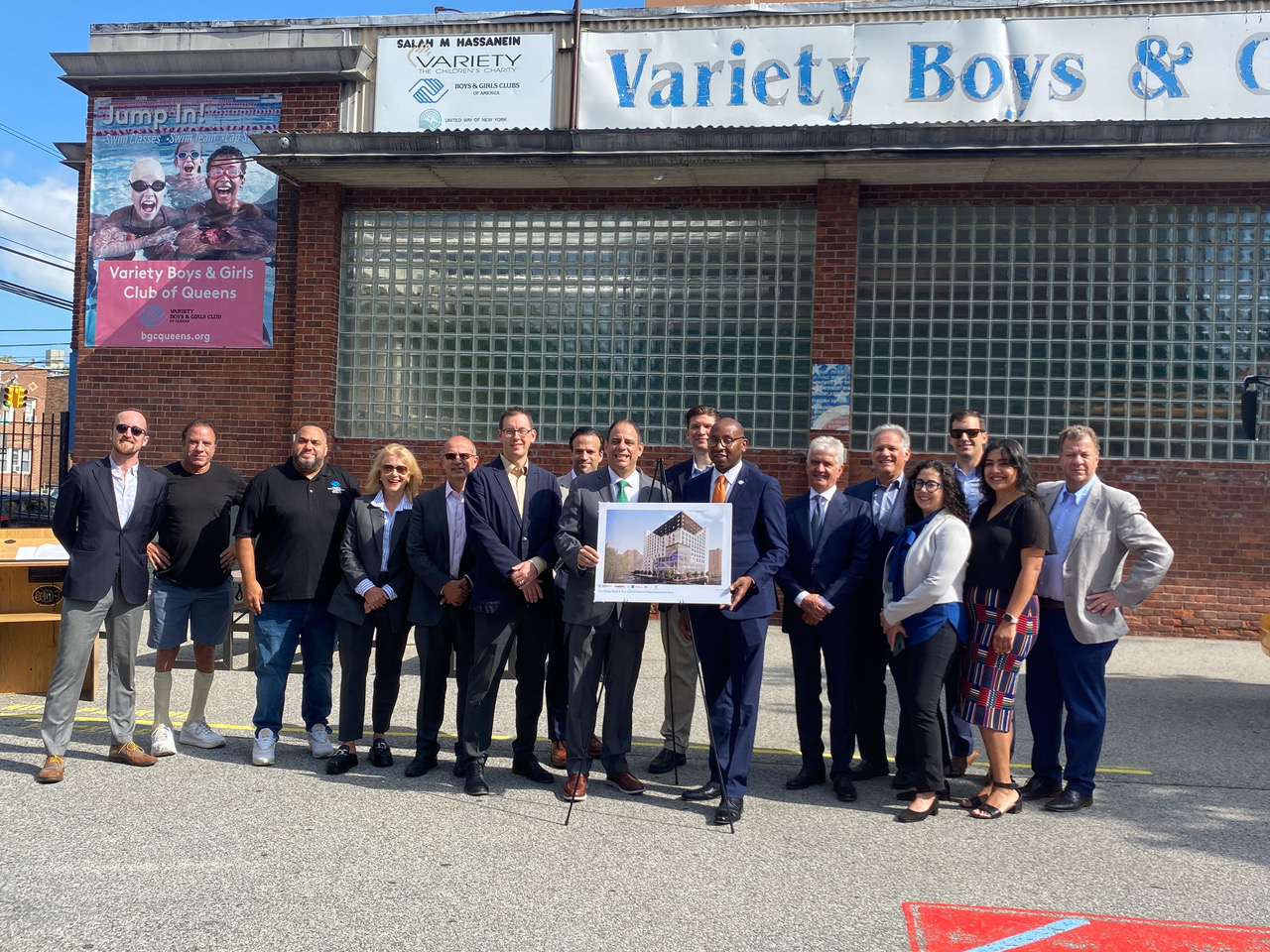 On Tuesday, September 20th, the Variety Boys & Girls Club of Queens (VBGCQ) announced the development of a five-story clubhouse home and 14-story apartment complex at 21-12 30th Rd, Astoria. Upon its completion by 2026, the project will be carbon neutral. Former councilman and now CEO of Variety Boys & Girls Club of Queens Costa Constantinides was joined by Queens Borough President Donovan Richards and representatives of Mega Development and Ettinger Engineering Associates. Also, in attendance during the announcement was OANA President Richard Khuzami.
Constantinides stated the following words during the announcement, "This Climate Week, the Variety Boys & Girls Club of Queens is proud to unveil our plans to build our new building carbon neutral and have it function as a renewable energy learning lab." He continued, "For too long, our community has borne the brunt of fossil fuel technology polluting our backyard. Now our kids will see the energy revolution on a firsthand basis learning how we go green right here in western Queens. We are excited to help the scientists of the 21st century on their first steps toward leading the way."
The redevelopment project involves the construction of a residential apartment containing 229 affordable units and 123,000 square foot clubhouse. Construction is expected to start in 2023.
Queens Borough President Donovan Richards also expressed his remarks during the announcement, "I commend the Variety Boys & Girls Club of Queens for showcasing just how committed Queens is to leading by example in the fight for environmental justice by ensuring their redevelopment project is carbon neutral." He continued, "By operating as a renewable energy learning lab, they are also giving our future generations the education they need to beat climate change. On behalf of the Astoria community and the whole borough, we thank Costa and all our partners for leading in our efforts to build a better, more sustainable tomorrow."
The club will install interactive screens showing energy and water usage, carbon footprint, solar power production, and more. These set-ups are part of the club's plan to expand its community standing with the redevelopment project.
"To protect our community and our country from the climate crisis, Queens needs to lead," state Senator Michael Gianaris said. "I'm proud to represent the Variety Boys & Girls Club, soon to be home to a new carbon-neutral facility, and commend their continued efforts to make our community stronger and healthier."
The apartment designs will follow Passive House principles that vastly improve building envelope performance and drastically reduce heating and cooling energy use. The project will include a 125+ KW rooftop solar photovoltaic system that will offset over 10% of the annual residential electrical demand.
"This project will serve as a pillar for the children and families of these communities and shape tomorrow's future," Mega Development said in a statement. "We at Mega strive to be at the forefront of energy-efficient development and construction and in collaboration with our design partners have the goal of achieving a carbon neutral-ready design and certify to USGBC's LEED Gold rating for the Boys & Girls Club space."
The central courtyard will consist of a vegetable garden for club and residential tenant use. The garden will include bioretention planter boxes to retain stormwater on-site.
"The communities with the poorest health and mental health outcomes are disproportionately impacted by pollution and other environmental factors. An important part of ICL's whole health approach is ensuring that the people we serve are living in a healthy physical environment. We are proud to partner with the Variety Boys & Girls Club and Mega Contracting Group to create a model for providing supportive and affordable housing in an energy efficient, sustainable building, that will good for both the environment and the residents who will call it home," said Jody Rudin, President and CEO of the Institute for Community Living.
In addition to the redevelopment project, the New York State Senator Michael Gianaris announced that the Variety Boys and Girls Club of Queens will also be home to Queens first ever planetarium. According to the official press release, the space museum will cost $1 million and serve between 8,000 and 10,000 young people yearly, seating about 70 people at once. The project is expected to be operational in 2026.
"If we want our kids to reach for the stars, they must see them first. This project will make science more accessible to the children of our neighborhoods and open their minds to exciting new possibilities for their futures," said Senate Deputy Leader Michael Gianaris. "With this first-of-its-kind planetarium, Queens will not only be the world's borough but the universe's."
Photo courtesy of Queens Borough President Donovan Richards
Recommended Posts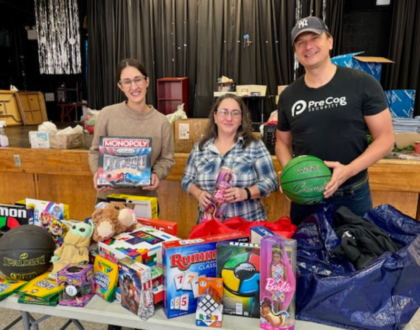 December 5, 2023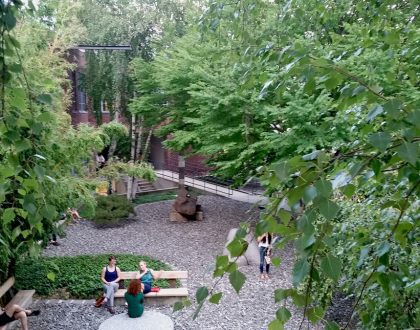 December 5, 2023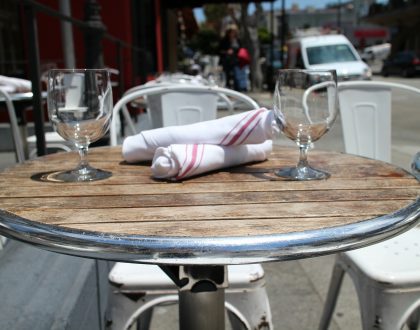 November 17, 2023