The Variety Boys and Girls Club of Queens and Champlain Hudson Power Express team up to construct a STEM lab in Astoria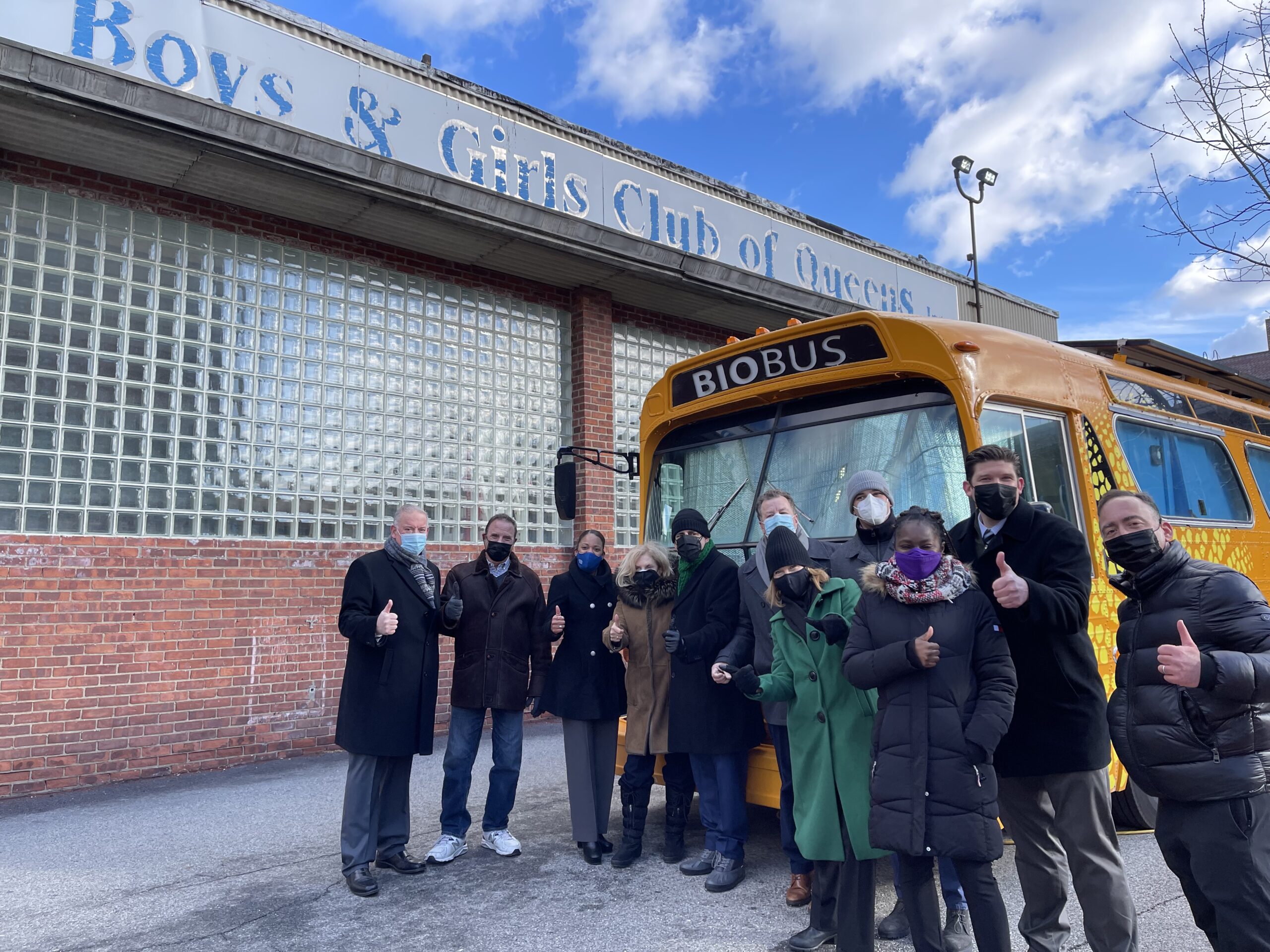 On January 10, the Variety Boys and Girls Club of Queens (VBGCQ) announced a partnership with the Champlain Hudson Power Express (CHPE) to construct a state-of-the-art STEM lab at the Boys & Girls Clubhouse in Astoria. Supplied by a $1.25 million donation from CBHPE, the project is focused on bringing climate and energy innovation through educational programs.
The transformative project is expected to help the Astoria Clubhouse serve more children, expanding its number from 4000 kids to 16000 children. The new science lab is expected to open in 2026 provide science programming for children from grades K through 8th grade.
Special note: OANA is pleased to announce that Hydro-Quebec and the Champlain Hudson Power Express, along with the New York State Power Authority, will present at our next meeting on Feb 9th at 6:30 PM. Please join us for this important event which will, amongst other topics, discuss the route the transmission lines will take through our neighborhoods. We will also be joined by Councilmember Tiffany Caban.
CEO of VBGCQ Costa Constantinides spoke a few words about the new project, "We are grateful for this contribution to our project that will transform the Variety Boys and Girls Club of Queens into a state-of-the-art hub for education and innovation for all residents of Queens." He continued, "It is proof that the developer of the Champlain Hudson Power Express project is here to stay, to be a good neighbor not just by reducing the fossil generation that has plagued our families for years, but by contributing to this exciting project that will provide an opportunity to the children of As­toria for decades to come. We are hopeful that oth­ers who come into our community to develop projects will see this as a catalyst for investment in our neighborhoods which is a win/win for every­one."
The Champlain Hudson Power Express is a project contracted by the state to deliver renewable power to New York. The CHPE is expected to bring clean power to more than 1 million homes and businesses across the city. Additionally, the project will help the state's goal to reduce in 80% the reliance on fossil fuels by 2030. The transmission line will link the Montreal area to Astoria through a high-voltage direct current submarine power cable carrying clean energy from Canada into New York City. Construction of the project started in 2021 and will be functional in 2025. The venture is being developed by Transmission Developers Inc. (TDI). Québec President and CEO Sophie Brochu and TDI CEO Don Jessome also shared their remarks about the partnership with VBGCQ, "It's our hope that the part­nership in this 21st-century science lab will provide life-changing experiences and open career pathways in the clean economy for the youth living in Queens."
The grant of $1.25 million is the first ever to be awarded by the CHPE Community Engagement Fund, which invests in projects in the areas of education, science, and environmental and social justice.
"The Variety Boys and Girls Club of Queens is already a vitally important institution in our borough — one with an even brighter future, thanks to this critical allocation courtesy of Hydro-Quebec, TDI and the historic Champlain Hudson Power Ex­press project," said Queens Borough President Donovan Richards, Jr. "The impact this funding will have on the education and overall future of our children is immeasurable. Queens is deeply grateful to our clean energy and community partners for se­curing this investment on behalf of our borough."
Richard Khuzami, President of the Old Astoria Neighborhood Association (OANA) stated the following words on the announcement of the transformative project, "Giving opportunities to our young people has been the focus of Variety Boys and Girls Club for over 65 years, and this program allows it to grow to meet the needs that our youngest generation will face." He continued, "and we also want to compliment CHPE for bringing clean sustainable energy to our neighborhood."
Council Member for the 22nd Council District Tiffany Cabán also expressed what the project signifies for New York City, "The Variety Boys & Girls Club is an essential community hub in Western Queens, having pro­vided life-saving programming to youth and fami­lies for the last 65 years. The inclusion of a STEM lab and STEM programming in the new Boys & Girls Club's building will provide children and young adults the opportunity to problem-solve, in­novate, create and learn in a safe and fun environ­ment. I applaud Champlain Hudson Power Express for recognizing the importance of investing in our youth and look forward to visiting the STEM lab when it opens!"
"The Queens Chamber of Commerce is hon­ored to participate with our two members, the Vari­ety Boys and Girls Club and CHPE," said Thomas Grech, President and CEO of the Queens Chamber of Commerce. "We look forward to supporting these two great organizations in the years ahead."
"The board of directors at Variety Boys and Girls Club of Queens looks forward to this long-term re­lationship with Champlain Hudson Power Express," said Walter Sanchez, Board of Directors President of VBGCQ. "We are convinced that the state-of-the-art STEM lab this contribution enables us to build will help us to capture the passion of thousands of youth in the neighborhood. With this lab, not only will the short-term goal of fulfilling the lives of our children be enhanced, but the future of energy in our region is obviously in good hands."
The Variety Boys and Girls Club of Queens was founded in 1955 and serves more than 4,000 every year. The 30,000-square-foot facility offers a haven for youth to learn, play, and grow into future leaders. The Club is open seven days a week and includes an indoor swimming pool, maker space lab, computer room, teaching kitchen, gym, auditorium, art studio, dance studio, film studio, and outdoor playground.