The Durst Organization Has Refinanced It's Completed Halletts Point Building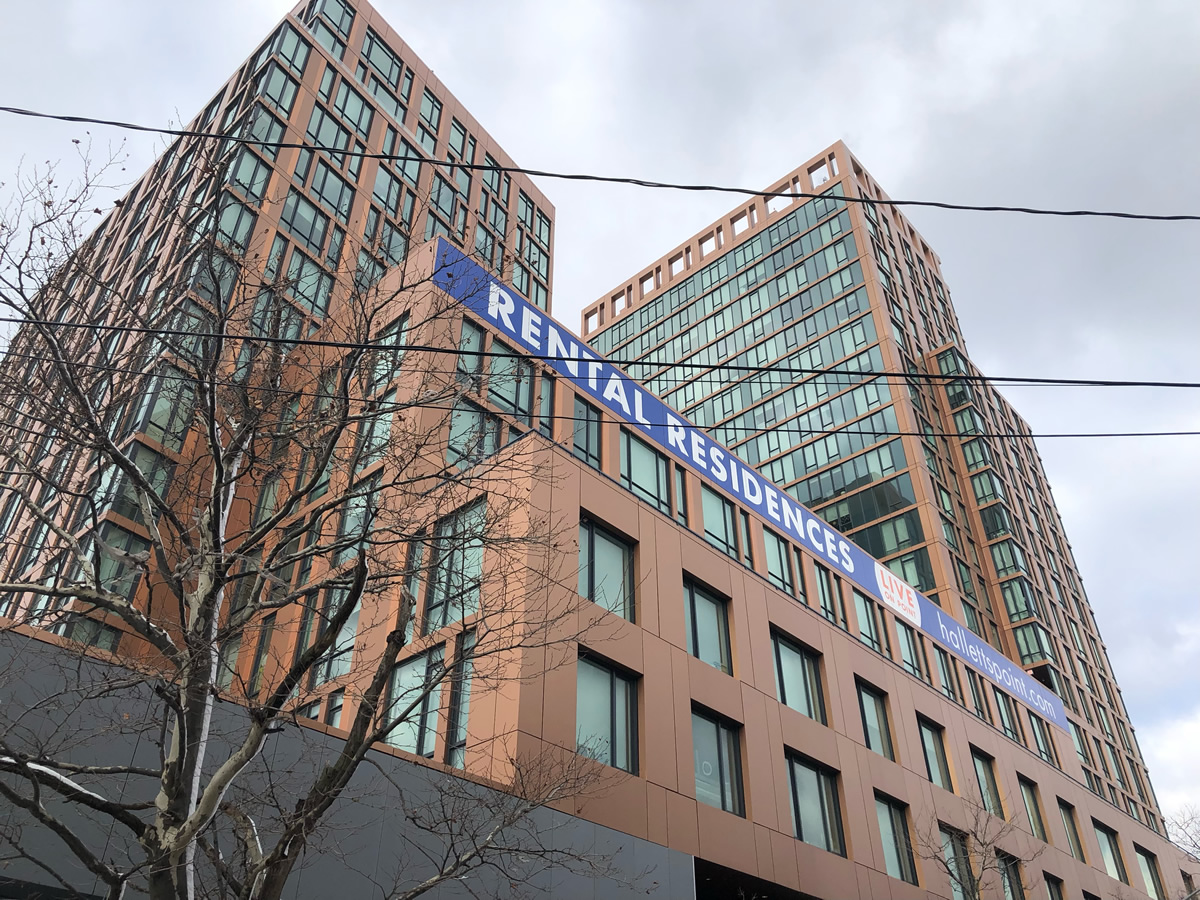 The Durst Organization has refinanced its completed building at 10 Halletts Point. According to reports, the amount refinanced mounted to $127.5 million in a five-year loan with Signature Bank at the multifamily complex in Astoria, Queens. Joseph Fingerman, signature managing group director, led the transaction for the bank, and Ronnie Levine from Meridian Capital Group helped arrange the financing.
The Hallets Point contains 405 units and is part of Durst's larger Halletts Point project. This plan is expected to yield 2100 units across 2.4 million square feet with a promenade and retail space. Monthly rents in the existing building range from $2.464 to $5,862 according to Apartments.com. Currently, 8 units are listed as available on the website.
The 10-Halletts Point building contains a fitness center, yoga studio, library, playroom for children, and barbecue. Additionally, Brooklyn's Harvest Market takes up 25,000 square feet of the property's base.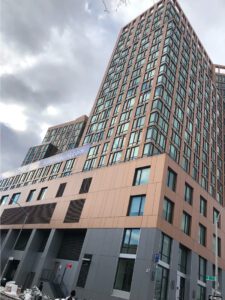 The project was involved in a recent conflict with the de Blasio administration after the city refused to provide the subsidy Durst wanted for its affordable units in 2020. Both sides feuded over the city's contribution and affordability requirements for the building. As a result, Durst was forced to put the development on hold. In 2015, New York City agreed to $21.5 million subsidy to offset costs in infrastructure. However, due to a change in the state tax abatement program, the development's economics suffered a major twist. As a result, Durst proposed an alternative financing solution without additional affordable requirement units, causing the de Blasio administration to resist.
The de Blasio administration did fulfill one of Durst's advocations which was to link the East 90th Street in Manhattan to Astoria via ferry. This change provided a four-minute connection.
One additional building, 100% Affordable on the NYCHA's Astoria Houses campus, is nearing completion.
We at OANA look forward to the completion of the entire project, and with a new administration hope that increasing the supply of available housing in Old Astoria will help keep rents under control. We look forward to receiving word of future construction phases.
Photos: Richard Khuzami