Share your ideas for Charybdis Playground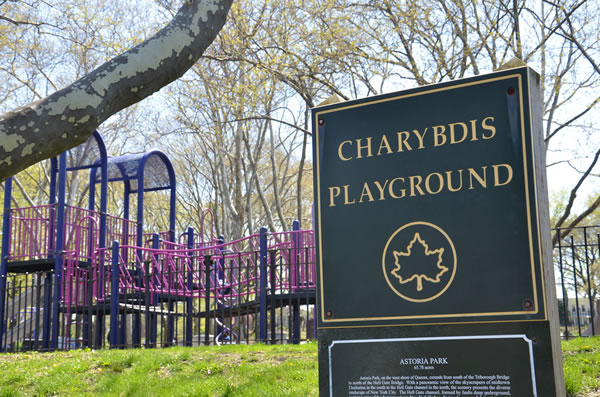 Astoria Park was one of 5 parks chosen to receive $30 million for major improvements through New York City's Anchor Parks program. The park's track and field area is currently in the design stage, and the next step is community feedback for the Charybdis Playground area. Please join NYC Parks to share your ideas on Thursday, May 25 from 7 to 9 pm, at Riccardo's by the Bridge 21-01 24th Ave. Spanish translators will be present, light refreshments will be served and kids are welcome.
For more information or to request accessibility accommodations, contact Joanne Amagrande by May 22 at (718) 520-5905 or joanne.amagrande@parks.nyc.gov.