Sanitation Garage Move Closer to Reality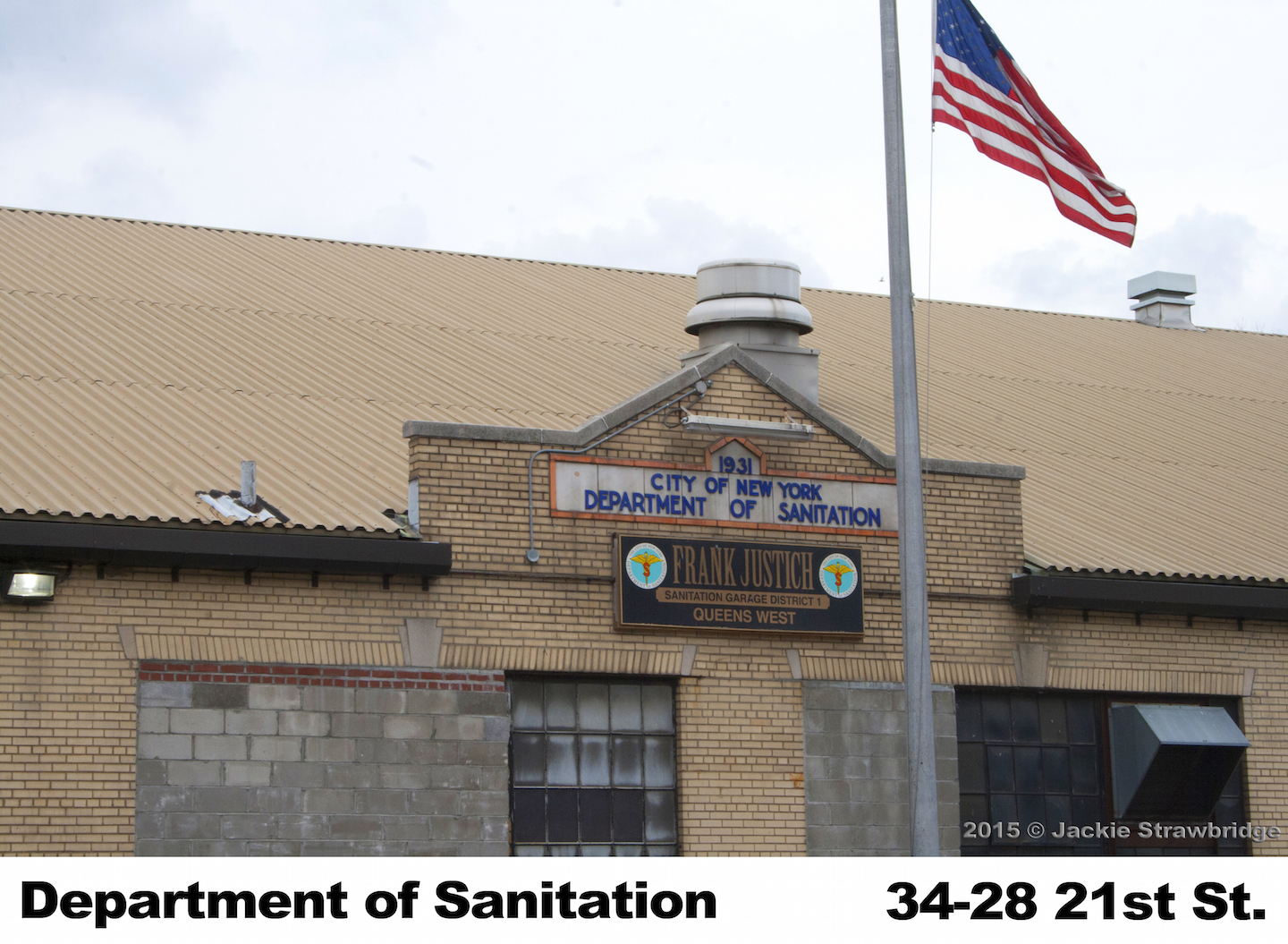 The NYC Uniform Land Use Procedure (ULURP), which governs most land-use changes, also governs the moving of the Sanitation Facility on 21st street to 19th Avenue in LIC/Astoria.
OANA is pleased to advise that the ULURP procedure has been successfully completed, and the move of the Sanitation Facility from 34-28 21st Street just awaits our Mayor's signature for it to become a reality.
This has been a goal of both our Community Board 1, and our local elected officials Costa Constantinides and Jimmy Van Bramer for many years, and OANA this extremely happy to see this resolved!
Read the statements from Council Member Costa Constantinides and Council Member Jimmy Van Bramer.
The Sanitation Facility will be moved to 19th avenue near Luyster Creek. This Modern facility will mitigate many of the environmental issues that currently plague the 21st street site, and The Department of Sanitation has committed to contributing to the local environment. "DSNY has pledged to take steps to clean up Luyster Creek, including the removal of "invasive plant species".
Also, DOT has committed to mitigating traffic issues that may be created by this new facility. (Note that this area is already a staging facility for Amazon Prime, and also includes the Steinway factory, the Ferraro Driving School, and will be the home of the new Wildflower Movie Production Facility.
NYC Housing and Preservation will be holding a series of workshops to determine the future of the old Sanitation Site at 21st street.
OANA is in favor of the NYC Council Stipulation that this site be used for 100% Affordable Housing. In our Community District, there are no feasible public sites available other than this that could accommodate 100% Affordable Housing, so it is imperative that this site be reserved for such a use. Local market-rate properties today are simply too expensive and make it extremely difficult to secure funding to build a 100% affordable project.
For more information, please see the following article in the Western Queens Gazette.