Sanitation Garage in Ravenswood to be Replaced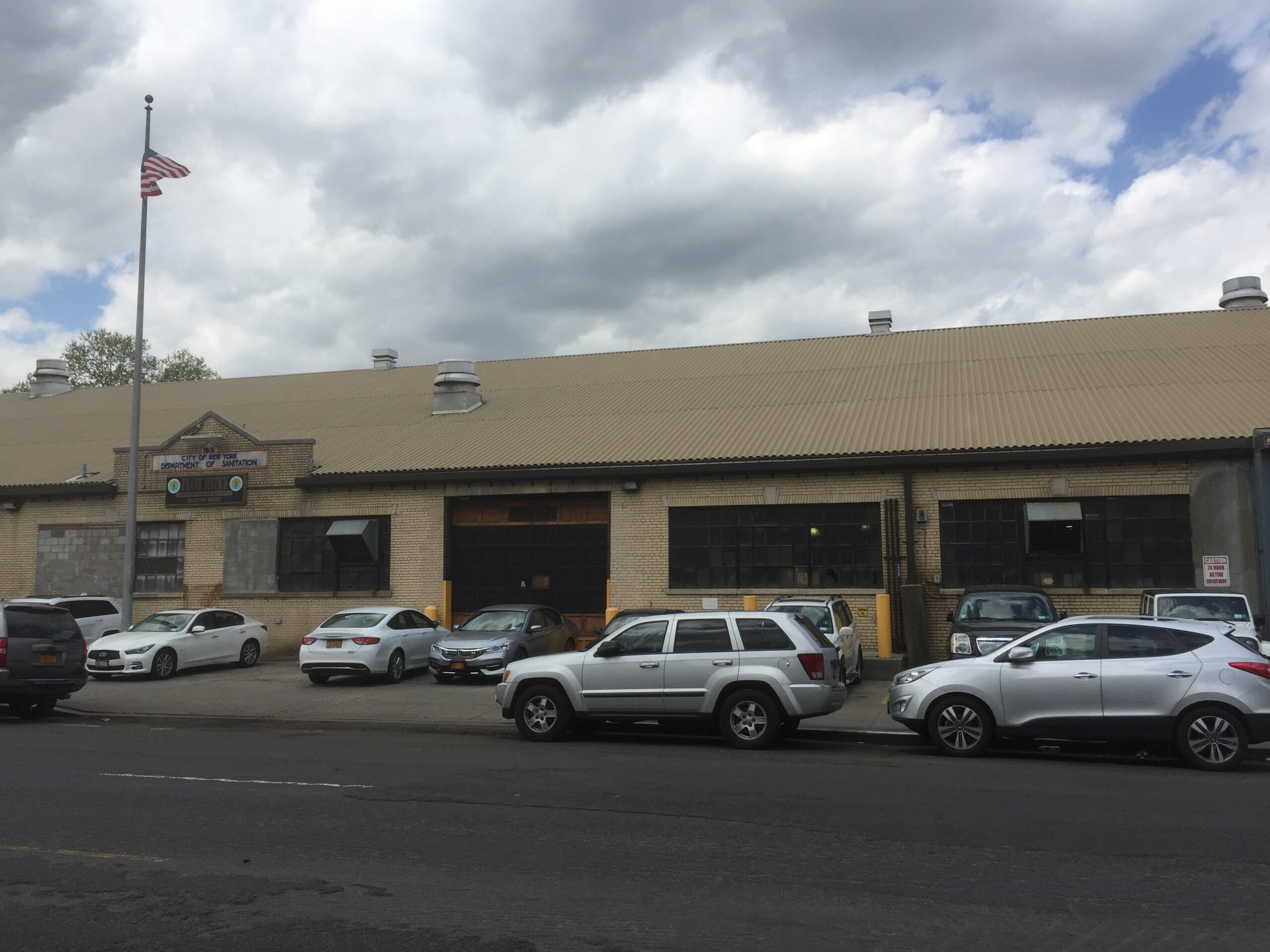 At a lively Town Hall Meeting in LIC on April 27, Mayor de Blasio announced that the DSNY garage at 34-28 21st St, which has been a source of complaints from local residents, will be relocated. $130 million has been allocated in the Mayor's executive budget to pay for a replacement garage. The Department of Sanitation has looking for a new location for the garage since last year: a replacement site has yet to be finalized.
According to DNAInfo, the Mayor promised the town hall attendees that "the trucks that are now on the street in your area will be moved off by this fall." Residents of the Ravenswood Houses will be pleased to hear it!
NYC Sanitation Garage in Ravenswood – Photo Credit Richard Khuzami