RUMORS AND OPINIONS ABOUT NEW FERRY SERVICE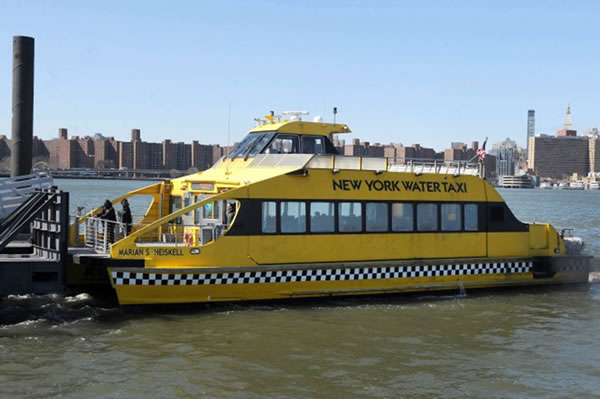 There's no official word yet from the City, but rumors are swirling that the Economic Development Corporation has picked an operator for the new East River Ferry. Crain's New York was the first to break the news that Hornblower Cruises will get the contract to run the new ferries from Astoria, Long Island City, Roosevelt Island and other spots around the city. Hornblower is based in San Francisco and has a New York subsidiary that runs boats to the Statue of Liberty and other tourist routes.
Hornblower reportedly beat out a combined bid by three locally-owned companies which currently run commuter ferry service on the East River and the Hudson: Billybey, New York Waterway New York Water Taxi.
Now, one of those local companies, New York Water Taxi (which is owned by the Durst Organization which is building Hallets Point here in Astoria) says that it will shut down if the contract for the new Citywide Ferry Service goes to Hornblower. The New York Post reports that New York Waterway co-Presidents Helena Durst and David Neil sent a letter to employees saying< "After 15 years of providing waterborne transportation in New York City, we have come to the conclusion that we have no choice, unless New York City's Economic Development Corporation changes its present course, but to close New York Water Taxi and cease all operations by the end of 2016," The company maintains that it is not feasible for a small privately owned firm to compete against a ferry operator getting subsidies from the City.
Local officials criticized the reported decision to give Hornblower the contract over New York Water Taxi and other NYC ferry companies. Richard Khuzami, OANA's president, was interviewed by the Queens Chronicle and said, "I would prefer any city work to be done by a New York-based vendor, as a general philosophy. My main concern is that they work closely with the community so they meet our needs."