Roosevelt Island Tram Renovations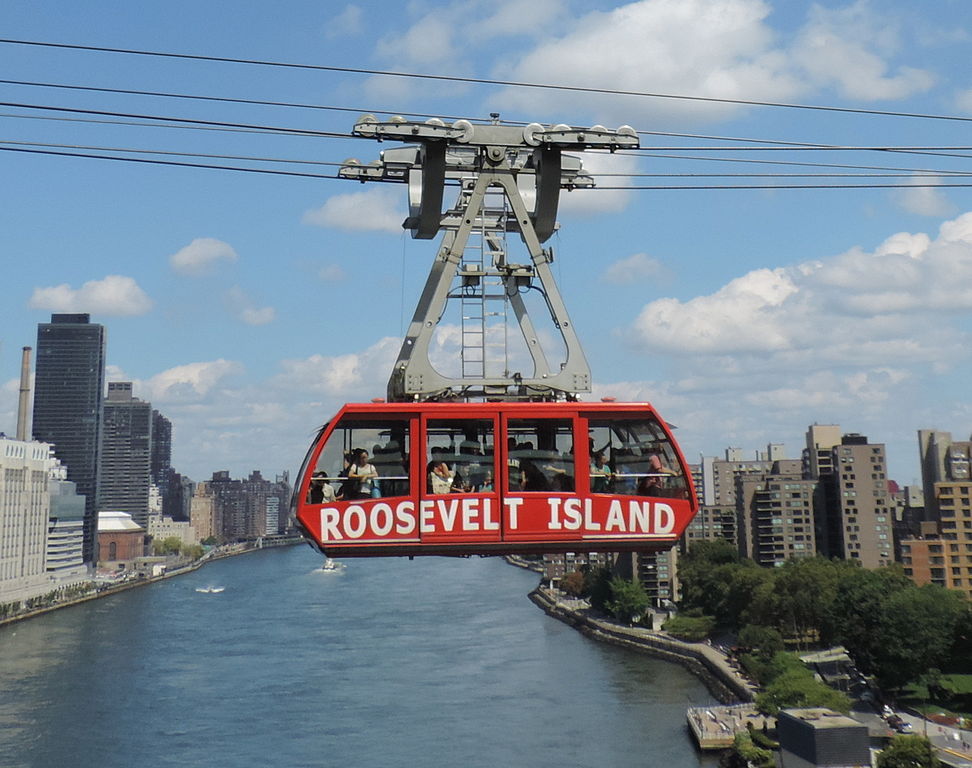 Do you take the tram from Roosevelt Island to Manhattan? As of Wednesday July 26, there will be only one tram cabin running every 15 minutes as a program of renovations to the RI tram service platforms begins, according to NY 1 News. Thanks to OANA's own Neil Herdan for alerting us to this story!
If you're looking for alternative options the Red Bus shuttle service will be running to and from the Roosevelt Island and Manhattan tram stations. You can also take the F train or take the Q102 bus to connect to Manhattan-bound trains at the Queensboro Plaza station. And some good news: NYC Ferry service from Roosevelt Island to Manhattan will start by the end of August.
Roosevelt Island Tram, photo credit Jim Henderson/Wikimedia Commons