Rep. Maloney, Climate Advocate, and Community Leaders Release Climate Change Report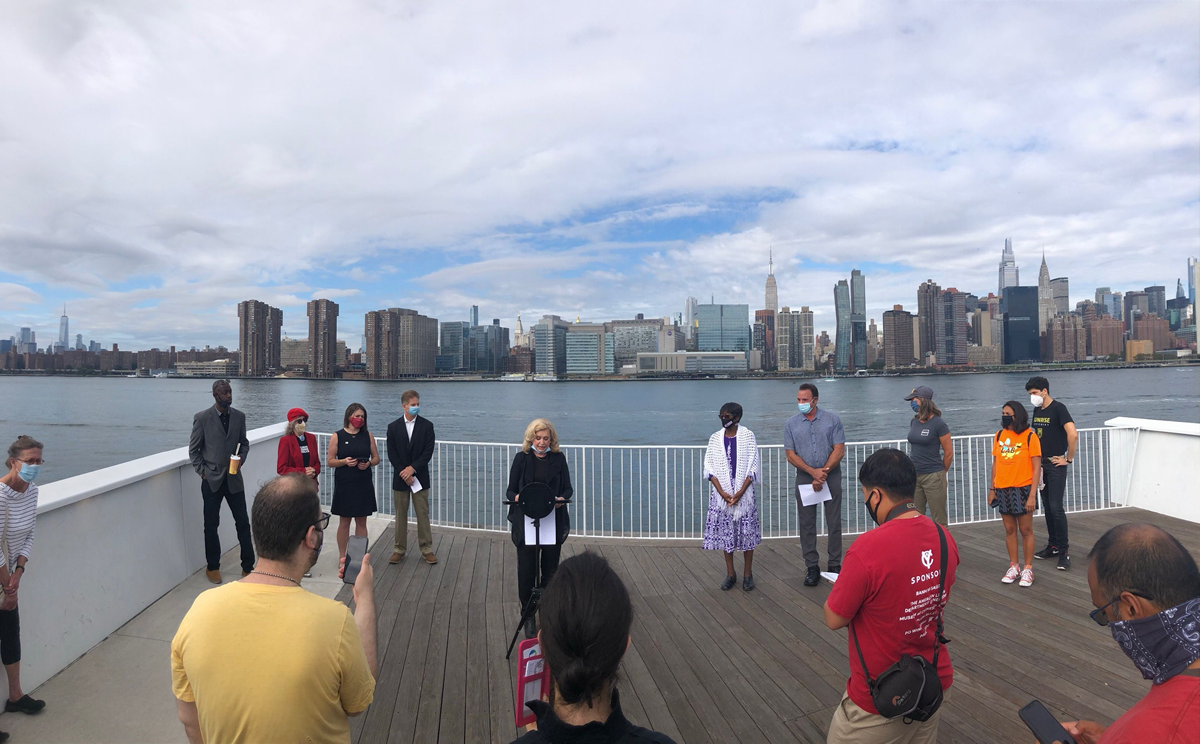 On Saturday, September 26, Congresswoman Carolyn B. Maloney (NY-12), Chairwoman of the Committee on Oversight and Reform (COR), stood with climate experts and community leaders in Hunters Point South Park to mark the end of Climate Week NYC. The Congresswoman released a new House Committee on Oversight and Reform staff report on the health and economic effects of climate action.
"If we keep global warming below 2 degrees Celsius over the next 50 years, the benefits would be tremendous," said Congresswoman Maloney. "Just in our state of New York, hundreds of thousands of hospitalizations, emergency room visits, and premature deaths could be avoided. And the economic value of these health benefits would exceed $3.5 trillion. The United States could take action today to get us closer to that and the other targets of the Paris Agreement. This week, I announced the COR Climate Change Agenda, a set of six bills, including my Federal Agency Climate PREP Act, that draws on the recommendations of the Select Committee on the Climate Crisis. Congress and the Administration have a duty to lead and a responsibility to act without delay."
Congresswoman Maloney's Federal Agency Climate PREP Act, to be introduced on Tuesday, September 29 with Subcommittee on the Environment Chairman Harley Rouda, would require climate change adaptation planning and coordination at all federal agencies. Senator Amy Klobuchar will introduce the Senate companion.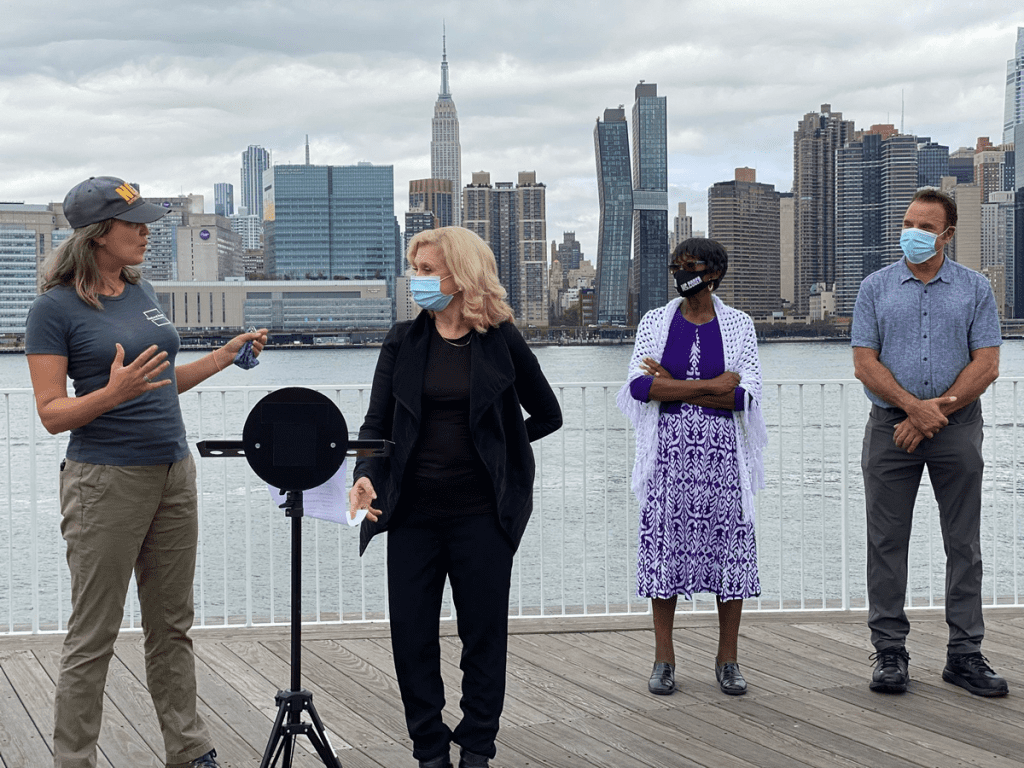 OANA President Richard Khuzami spoke about the importance of local action and its effect on the environment.
"The Old Astoria Neighborhood Association has worked to keep our environment clean, especially streets and parks, for litter and garbage are a stain on all our lives. We support citizen clean ups and were also successful in getting the city to clean the streets in Old Astoria, which had never seen a street sweeper. The Astoria waterfront, while it is vulnerable to the sea, can also serve as an example on how to deal positively with Climate Change, and we look forward to building a sustainable future," said Richard Khuzami, President, Old Astoria Neighborhood Association.
The full report can be viewed here.
#LIVE: Join climate advocates, community leaders, and me as we close off #ClimateWeekNYC & release my new @OversightDems #NYS Climate Report. https://t.co/1J0NYkqiBw

— Carolyn B. Maloney (@RepMaloney) September 26, 2020
Photos: Office of Congresswoman Carolyn B. Maloney

(Left to right) Stan Morse, lead community organizer for Justice For All Coalition | Catherine Scopic, Vice-Chair, Sierra Club | Julie Tighe, President, League of Conservation Voters | Rob Basch, President, Hunters Point Parks Conservancy | (Center) Congresswoman Carolyn Maloney | Claudia Coger, President of the Astoria Houses Tenants' Association | Richard Khuzami, OANA President | Lisa Bloodgood, Director of Advocacy and Education, Newtown Creek Alliance | Sally Attia, Esq., Harborlab | Harry Manin, Sunrise Movement