Queens Bus Redesign and the Threatened Q103 Route Cancelation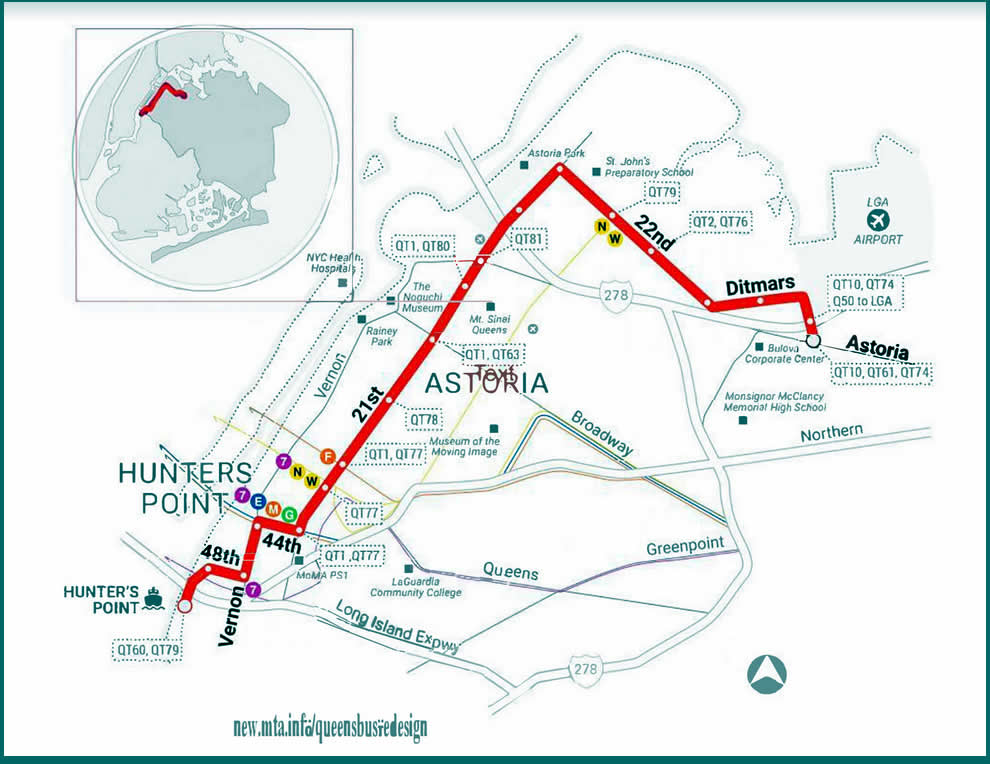 Having studied the draft plan for the MTA's Queens Bus Redesign, OANA has concerns that the proposed plan, eliminating entirely the current Q103 bus service, would negatively affect access to the Astoria/Long Island City waterfront along Vernon Boulevard.
The Astoria/LIC waterfront is a prime destination for those visiting our parks and cultural attractions and is increasingly attracting new business and residential housing units.
OANA asks that the MTA reconsider the currently proposed cancellation of bus service on Vernon Boulevard.
We urge local residents, visitors and anyone who would be affected by the change to share their feedback with the MTA.
Please take a moment to read the OANA proposed position.