Queens Borough President Hate Crimes Forum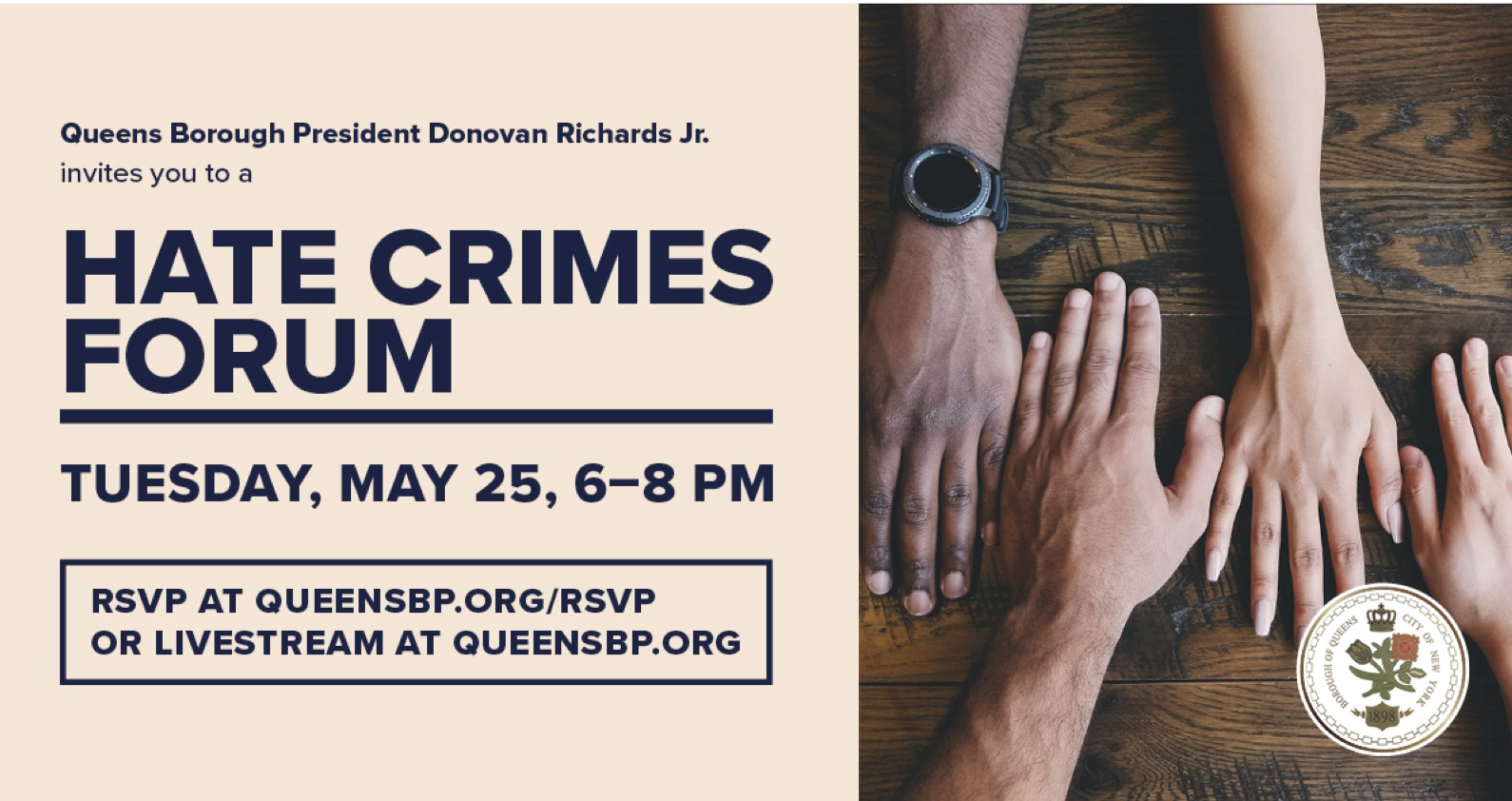 The Queens Borough President Donovan Richards Jr. will be hosting a Hate Crimes Forum on Tuesday, May 25th, from 6pm until 8pm. The webinar will take place on Zoom and is open to the general public.
Residents of Old Astoria interested in joining this interactive event can RSVP or watch the live stream on the Queensborough President's Official website. Adding to a rich discussion in this event are experts in the field of hate crime. As we unfortunately still live in a time where hate crimes are rising, this event will be a great opportunity to learn and be informed about how to tackle hate.
The Hate Crimes Forum is sponsored by the NYC Commission on Human Rights, NYC Office for the Prevention of Hate Crimes, NYPD Hate Crimes Task Force, and Queens District Attorney Melinda Katz in association with the Borough President's Queens General Assembly. OANA President, Richard Khuzami, is a member of the Queens General Assembly.