PS 171 in Old Astoria gets Solar Power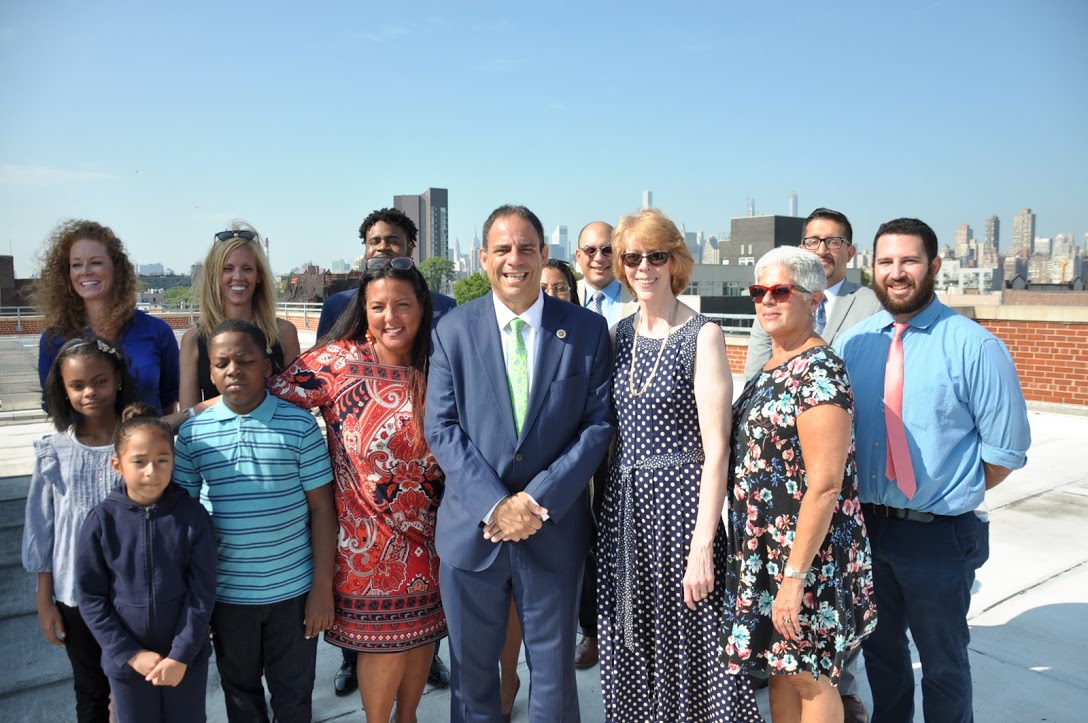 PS 171 in Old Astoria is the first of six schools in Councilman Costa Constantinides District that will receive solar panels within the next two years. The installation of the green infrastructure will teach students about the impact of renewable energy in addition cutting carbon emissions.
1.5 Million dollars from the City Councils Capital Project funded the installation of 516 onto the 9,000-square-feet of rooftop space.
Finishing in December, the panels are expected to be working by the spring. They are projected to reduce the school carbon emissions by 50 metric tons of CO2 annually.
"We need to prepare our leaders–and our young people are going to be our leaders–to combat climate change as they move along in their school life. They are the ones who are going to have to deal with the effects of rising seas and climate change in general," said Constantinides.
Photo Credit: Office of Councilman Costa Constantanides