Policing Distancing in Astoria Park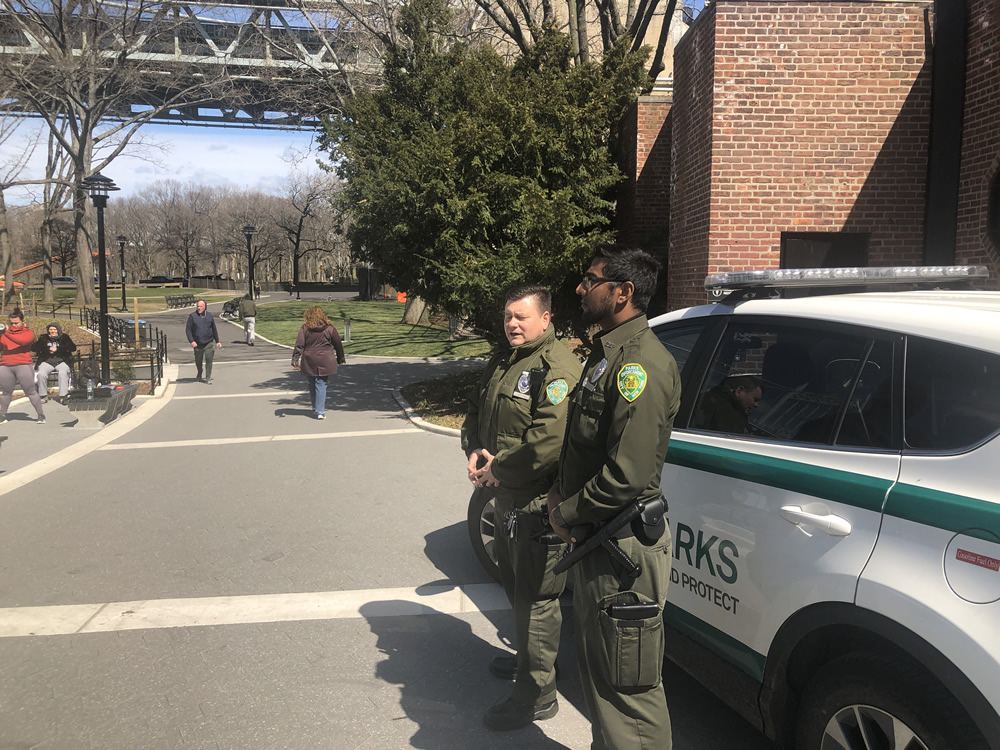 Updates: Social Distancing in Astoria Park
As we discussed in a prior post, many users of the Astoria Park Track, Soccer Field, and Skate park have been ignoring the social distancing requirements for combating the COVID 19.
We supported our Councilman Costa Constantinides's call for increased enforcement by the NYPD and the Parks Department. (Parks Enforcement Patrol: PEP).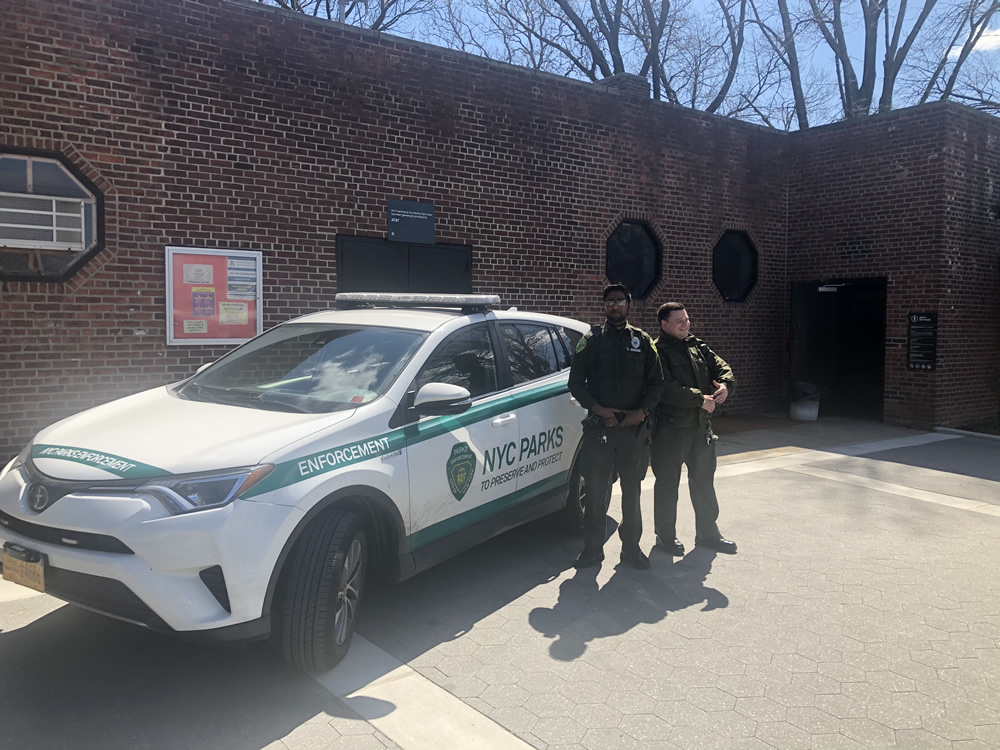 We are pleased to report that the Parks Department has indeed posted PEP Officers by the field house, overlooking the track, soccer field, adult fitness and skate park. This is an important step in keeping the park open for safe enjoyment by all in these trying times.
I do want to report that when we visited the park today to see how the social distancing and enforcement was doing, we came upon Park Commissioner Mitchel Silver, who was doing a personal on-site inspection to see how social distancing rules were being adhered to. He said the Parks Department was receiving many complaints about distancing violations in Astoria park.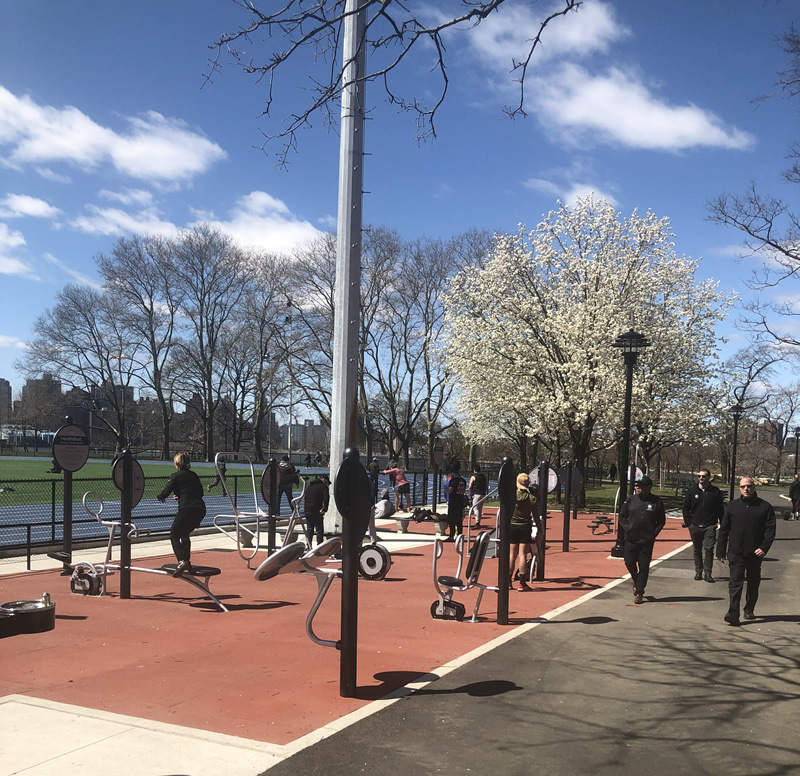 While he did not comment on the results of the inspection, he did say that if the rules were not adhered to, the Mayor may decide to close the park. The safety of all citizens is the priority. If a few selfish park users chose to ignore the rules, the whole community will pay the price!!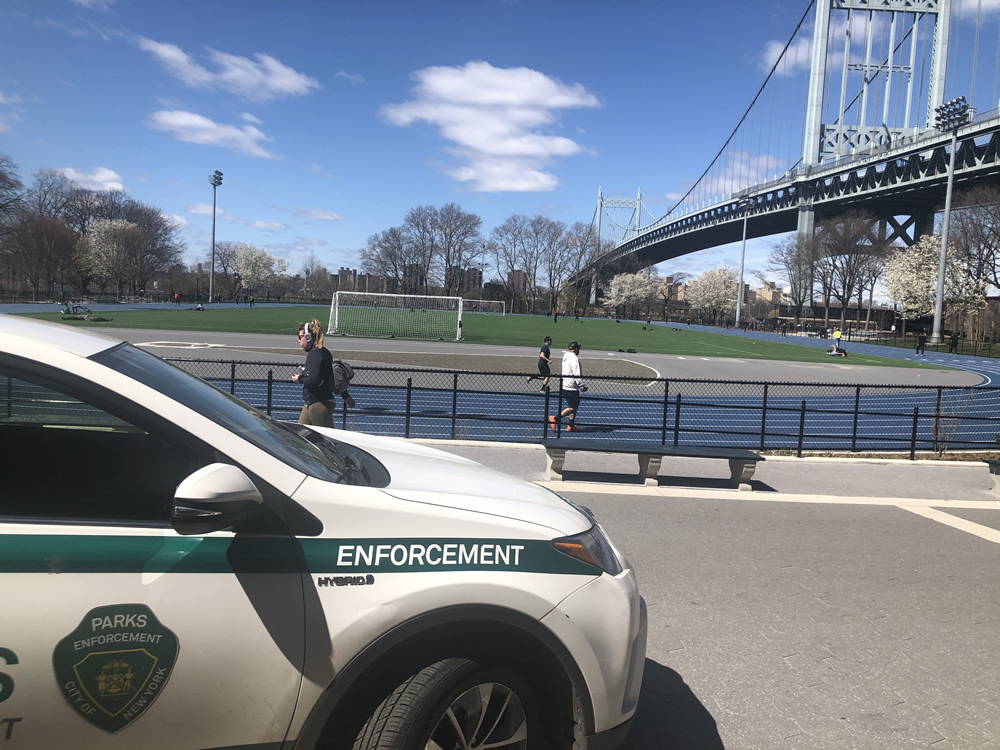 We are all proud to be members of a dynamic, vibrant community. To those who ignore the rules, your action cannot be ignorance… All media has been preaching this. So all it can be is a callous disregard for human life. Grow Up!!!!!!!!!!!!!
Photos: Richard Khuzami