Outdoor Dining Update from Mayor & NYC Hospitality Alliance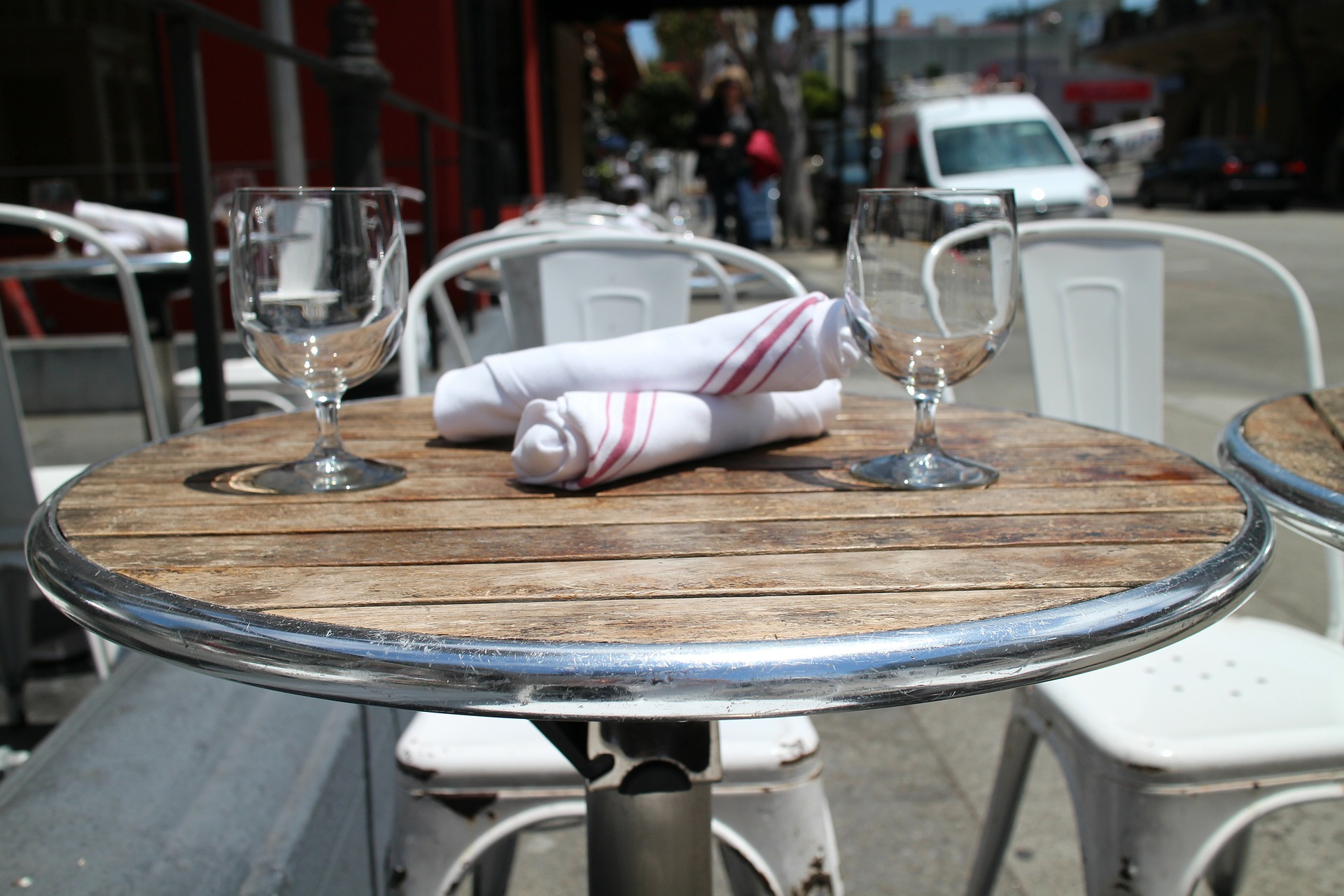 Mayor Bill de Blasio joined the Department of Buildings (DOB), Department of Transportation (DOT), and the Fire Department of New York (FDNY) today to release thorough guidance for city restaurants planning to stay open and serve customers outdoors with heating devices this fall and winter. The announcement furthers New York City's efforts, laid out in the Mayor's recovery agenda, to enhance New York City's healthy outdoor living.
The NYC Council has also just passed a bill that will extend the current outdoor dining program until the end of September 2021. By law, the legislation requires the city to develop a new permanent outdoor dining program. This legislation also allows for the use of heat lamps which have been approved subject to various requirements which you can learn about here.
In September, Mayor de Blasio announced the City's popular Open Restaurants program will be extended year-round. All restaurants must abide by state restrictions on operating in COVID hotspots.
Participants in the Open Restaurants program interested in providing comfort heating for their customers in outdoor dining areas have three options:
Electric radiant heaters will be allowed in sidewalk and roadway seating setups.
Natural gas radiant heaters will be allowed on the sidewalk only.
Portable heaters fueled by propane will be allowed on the sidewalk only — propane heaters will not be allowed in the roadway seating areas.
Food service establishments with private outdoor dining spaces may use heating devices subject to the applicable guidance from FDNY and/or DOB. Each agency has focused on streamlining the permitting processes to make installing these outdoor heating options as easy as possible for businesses, while ensuring strict adherence to safety protocols.
Additionally, the City of New York also released requirements today for restaurants and bars that want to use heating units in their outdoor dining setups on sidewalks, in the roadway, and in other areas such as backyards and parking lots. The NYC Hospitality Alliance advocated to ensure as many restaurants and bars as possible would be able to use different types of heating elements to keep their customers warm during the cooler and cold months.
Unfortunately, due to many significant safety considerations, storage of propane being the biggest one, the use of propane will be severely limited. As a result, propane heating units will be difficult for many restaurants to use, subject to the requirements. Piped natural gas will continue to be permitted and the city has streamlined the process as much as possible.
Similar to Mayor de Blasio's three options for outdoor heating (above), NYC Hospitality Alliance encourages the use of electric heaters, as they will be the most feasible for restaurants to use in all outdoor dining areas. However, businesses are encouraged to review the requirements and speak with an electrician as soon as possible to get the process moving and to understand any potential opportunities and limitations.
Utilizing these outdoor heating options will be critically important for those restaurants and bars that are able to avail themselves. However, the NYC Hospitality Alliance recognizes that less than 50% of our city's eating & drinking establishments have been participating in outdoor dining since June — due to the safety and other limitations for outdoor heating, it is likely a much smaller percentage will be able to continue outdoor dining in the months to come. So, while this new outdoor heating guidance is very important, it is not enough to negate all of the damages done to the restaurant industry. NYC Hospitality Alliance encourages measures to safely increase indoor occupancy to 50% to be put in place as soon as possible, and is advocating for supportive policies such as the RESTAURANTS Act and more.
Because of the Mayor's announcement on permanent outdoor dining, some owners are considering redesigning the curbside dining areas. While it may make sense fiscally now, please keep in mind that all the regulations are not determined yet. So to avoid what happened initially with this program when many built outdoor facilities, only have to redo them when new regulations are announced, NYC Hospitality Alliance advises holding off until the city develops their permanent outdoor dining program.
As we look towards the future, a healthy recovery must include reimagining how the City uses its open spaces. OANA is excited for the Open Restaurants program to continue under city guidance and advocates for any changes necessary to keep our businesses afloat and maintain our community's health and economic wellbeing.