"Old Astoria" Activist Honored by Local Lawmakers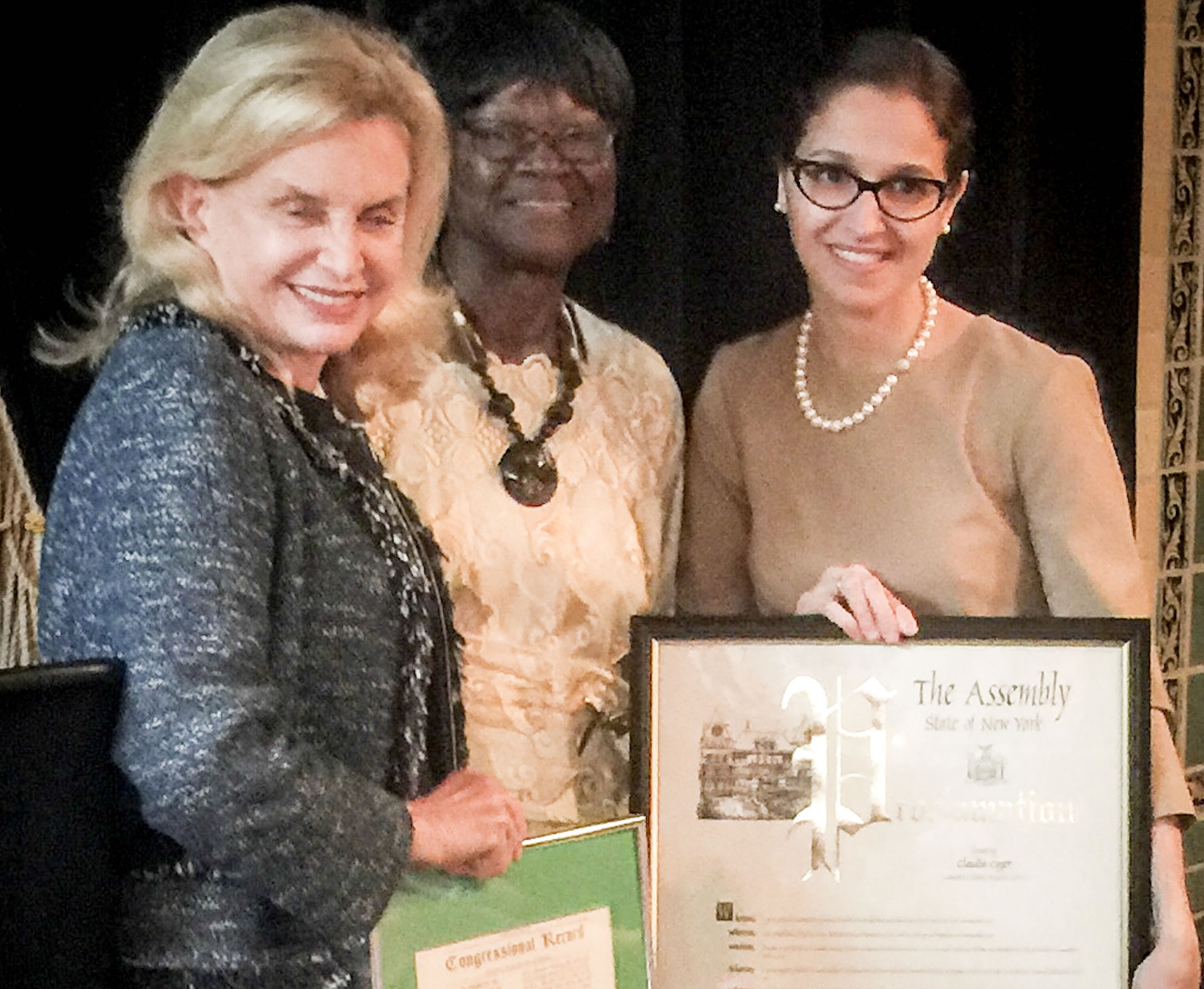 President of the Astoria Houses Residents' Association and OANA supporter Claudia Coger was among three Astoria women recently honored by local lawmakers. The other honorees were Ann Bruno, Community Board 1 member and President of the 114th Precinct Community Council and Mackenzie Farquer, proprietor of Lockwood Shops and Managing Editor of We Heart Astoria. New York State Assembly member Aravella Simotas and U.S. Congresswoman Carolyn Maloney hosted a luncheon on April 21 to celebrate Women's History Month and to honor the local women for their contributions to the communities of Western Queens.
Claudia Coger has lived in Astoria since 1955. Claudia marched with Dr. Martin Luther King, and also was instrumental in allowing girls to become members of the Variety Boys Club (changing it to "the Boys and Girls Club"). She has served as elected President of the Astoria Houses Residents' Association since the mid-1990s. She has been a strong advocate, along with OANA, of changing Hallets Peninsula from a transportation and services desert to a residential and cultural hub in NYC. Ms. Coger also serves on the Executive Board of the Citywide Council of Tenant Association Presidents and is an Elder of the New Covenant Life Christian Center.
At the event, Ms. Coger said,
"Love and hard work override the obstacles of life. I was a young parent when I came to Astoria and it felt like a safe haven when I arrived and it's a blessing to be living here. I am honored to stand with Assemblywoman Simotas and Representative Maloney and to be with this wonderful group of women. Let's keep fighting for what's right and don't give up."
Congratulations to all the honorees!
Photo From Left to Right: Congresswoman Carolyn Maloney, Claudia Coger, and Assemblywoman Aravella Simotas. – Photo credit Richard Khuzami