OFFICE RECYCLING 2.0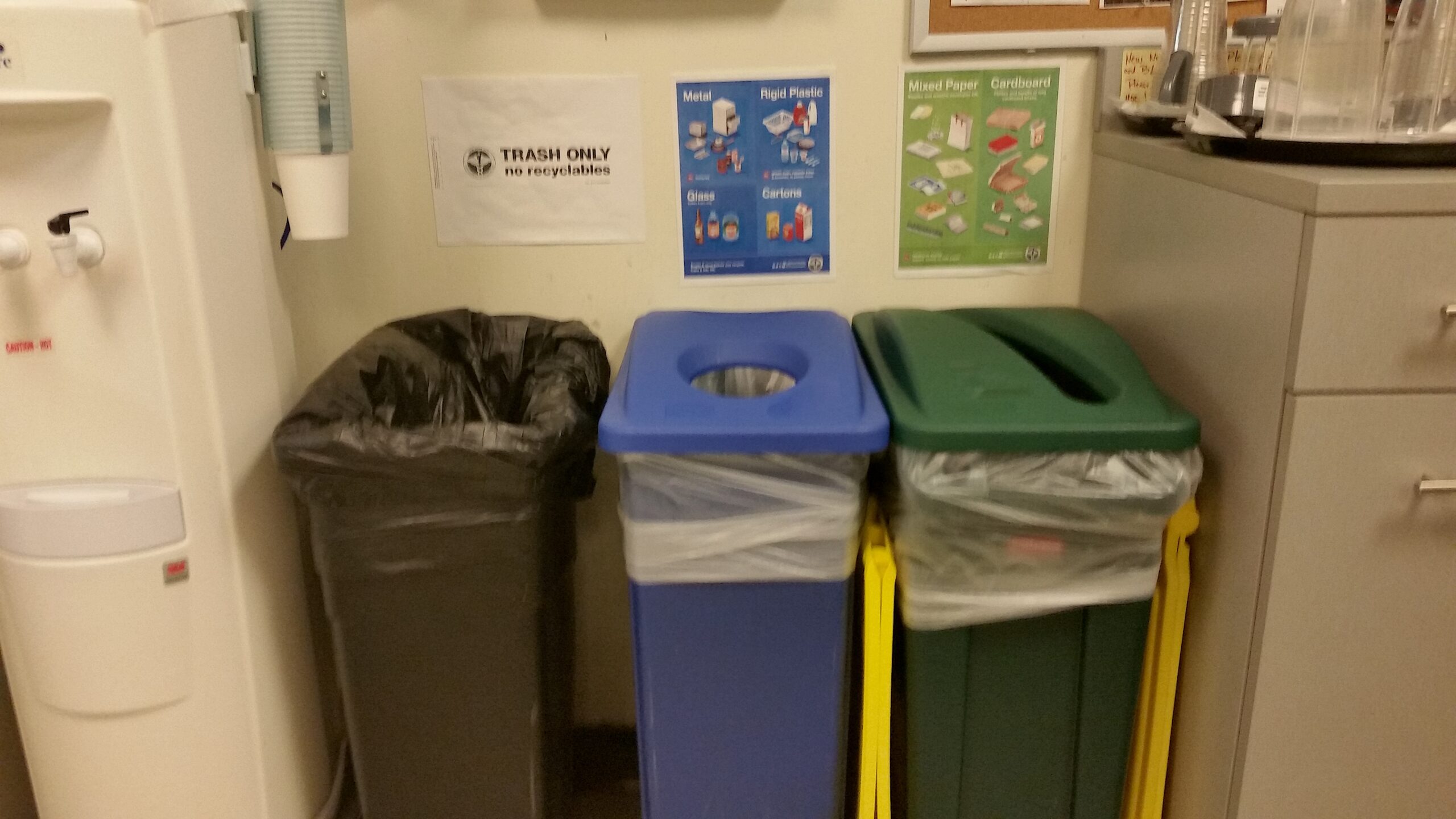 If you run a business or you are a landlord leasing space to commercial tenants, you should be aware that the regulations for office recycling in New York City have recently changed. New rules now require businesses to set up and label three-bin recycling stations throughout their offices: one for paper; one for metals, glass, plastics and beverage cartons; and one for trash–non-recyclable waste. A full list of what materials you will now need to recycle can be found here.
If you're a commercial tenant, your landlord should have already sent you a notification with the details. To summarize, in addition to labeling your three bins, you will need to post signs in public dining, pantry and maintenance areas for the guidance of users.
New York City has provided step-by-step compliance instructions, that include updating your hauling contracts. In large office buildings, the management company should be responsible for training janitorial staff to on how to sort and drop-off waste. Management are also required to post standardized signage and notify tenants about proper compliance.
If you own a business and need assistance about complying with the new requirements, the Department of Sanitation has resources available.
Recycling Bins; photo credit Clare Doyle