New Waterfront Project to include a Community Center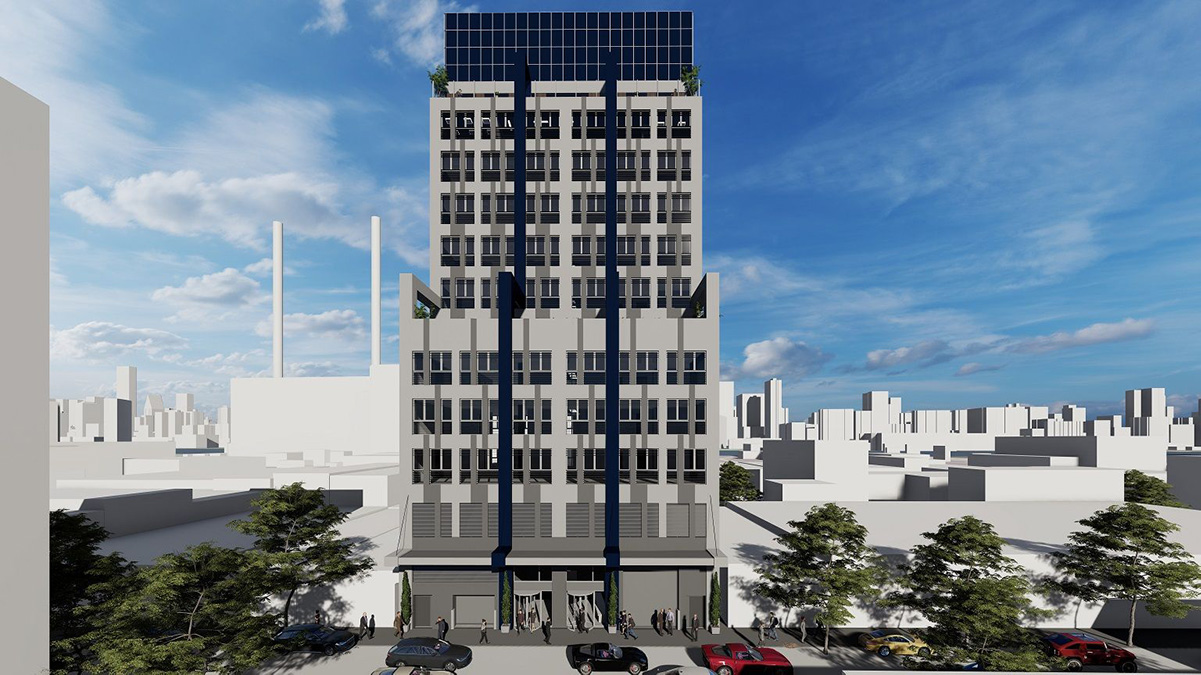 Old Astoria Neighborhood Association has received word of a new project on our waterfront that seems at first glance to meet so many critical needs locally according to an article from New York Yimby
With a 14-story mixed-use building near the waterfront edge of Long Island City, Node Architecture has revealed new renderings of a property located at 37-24 10th Street. Known as Imbros Lofts, the property will house a three-floor community center, three floors of warehouse space, two office floors, a new restaurant with an open-air terrace, and five floors of parking area.
Xinos Construction Corporation, a Queens-based developer, is responsible for the project.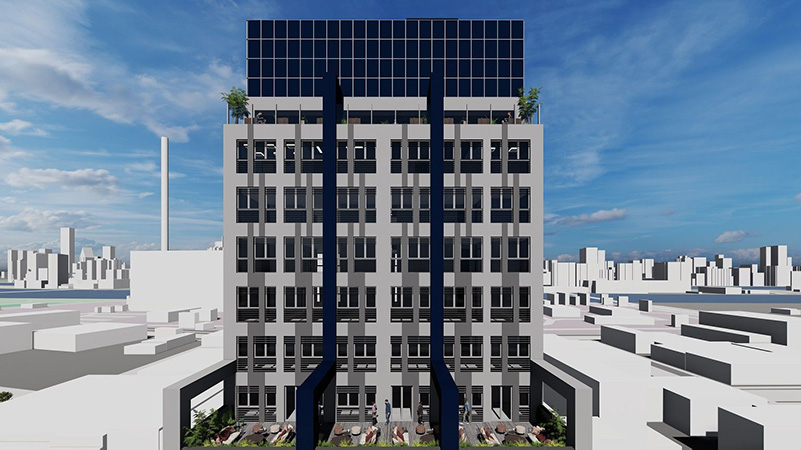 The renderings reveal a grey cementitious facade with ornamental navy bands running the full height of the building along 10th Street. Above the eighth floor, the building sets back allowing space for a large terrace area with lounge space and light landscaping.
Interior renderings reveal stylish lounge and dining areas for the planned restaurant and possible amenity spaces for the future office tenant.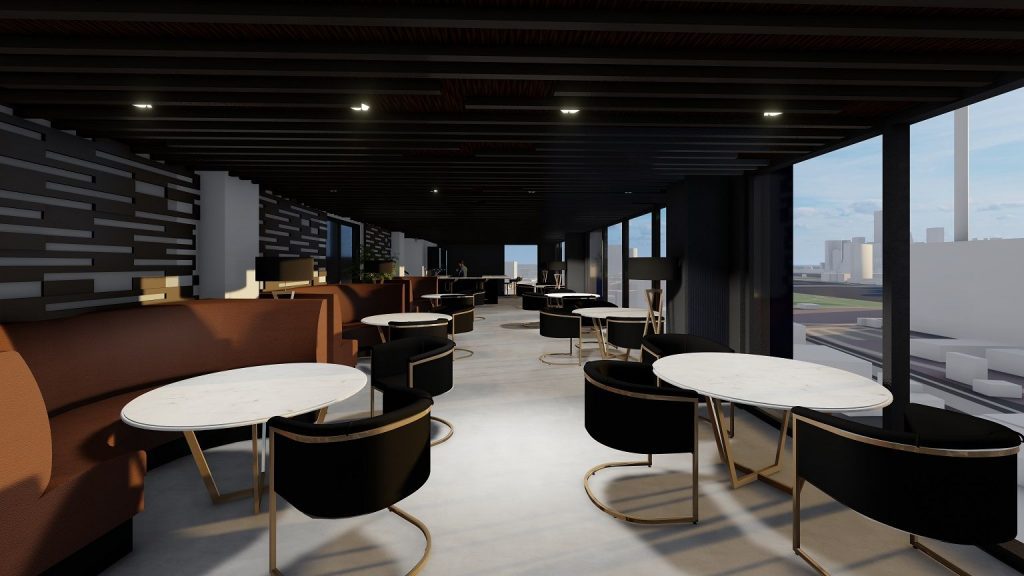 The building is designed in accordance with Passive House standard to maximize energy efficiency, air quality, and occupant comfort, including sustainable materials such as a roof-level solar array and triple-glazed, gas-insulated windows with aluminum casing.
Node has also provided structural and civil engineering services, as well as MEP design.  At this time, the project team has not confirmed an expected date of completion.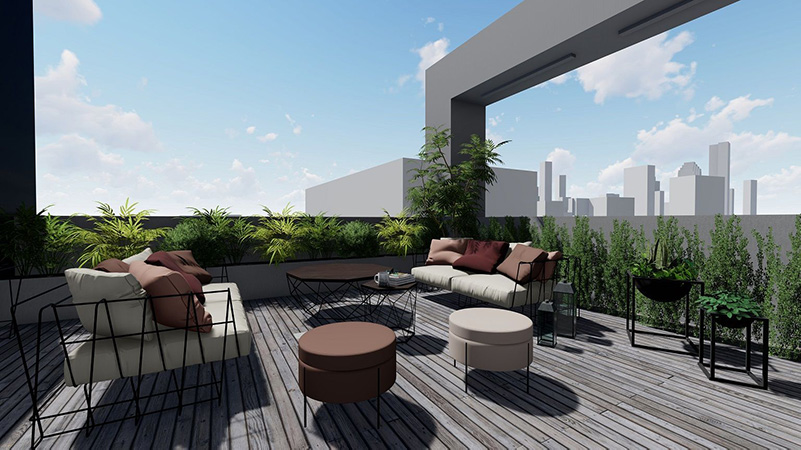 All images: Node Architecture, Engineering, Consulting P.C