New Nine Story Mixed-use Building Coming to Vernon Boulevard in Long Island City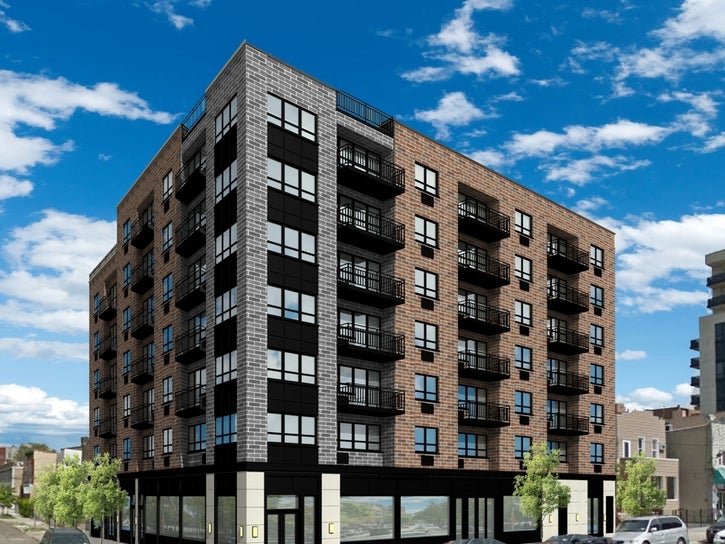 According to New York YIMBY, the renderings of the building located at 35-01 Vernon Boulevard in Long Island City, Queens, have been revealed by GKA Design Group. The development is set to have nine stories for mixed-use. The developer Agayev Holding is currently in the process of acquiring the permit to construct a nine-story building, which is in an area allowing only three- to four-story multifamily buildings.
Floor plans reveal a total area of 209,538-square-foot for the building with two sub-grade levels. Residential apartments account for 105,508 square feet and will yield 107 units. A total of 27 units will be used as affordable housing and be leased below the market rate. Units will go from one to three bedrooms, with the most premium buildings containing a private balcony.
Amenities of the building will include a laundry room, fitness center resident lounge, and an outdoor terrace. The development will also contain an enclosed parking garage for 77 vehicles, ground-floor retail, office space, and an unspecified light manufacturing area.
The building's exterior will consist of brown brick, a tan cementitious material, and a typical window system with dark gray mullions and black ventilation fins for temperature control units.
The nine-story building is one block of the East River. If the project is approved, the expected time of demolition and construction is 14 months. Completion will most likely take place in 2024.
Rendering of 35-01 Vernon Boulevard; perspective from 9th Street – GKA Design Studio