NEW IDEAS FOR RIKERS ISLAND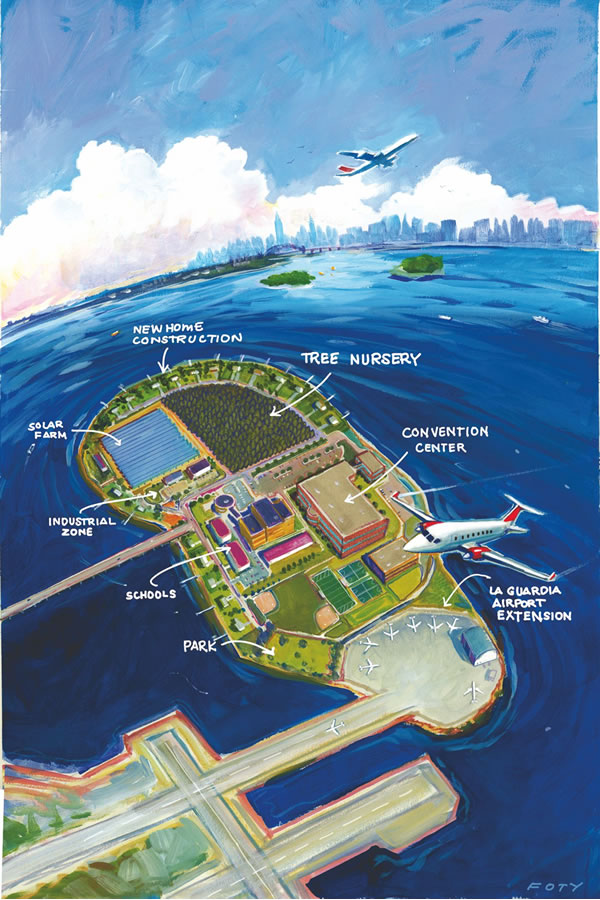 As the campaign to close the correctional facility on Rikers Island picks up steam, some people are turning their attention to future possibilities for the island. Rikers features 413 acres of waterfront land. Because the only way to access the island is over the bridge from Queens, any development on the island may impact Astoria.
Crain's New York asked architects, urban planners, and civic leaders to share their ideas for reimagining Rikers Island. They came up with proposals ranging from residential development to a manufacturing hub to an expansion of LaGuardia airport.
OANA President Richard Khuzami, who is also parks chair of Queens Community Board 1 was among those interviewed by Crain's. He pointed out that the Astoria neighborhoods closest to Rikers Island have hard surfaces and that there's a lack of public sports fields in the area. "Whatever's done in there should have a significant amount of green space," he said.