Mural depicting Newtown Creek, a dark past and hopefully a bright future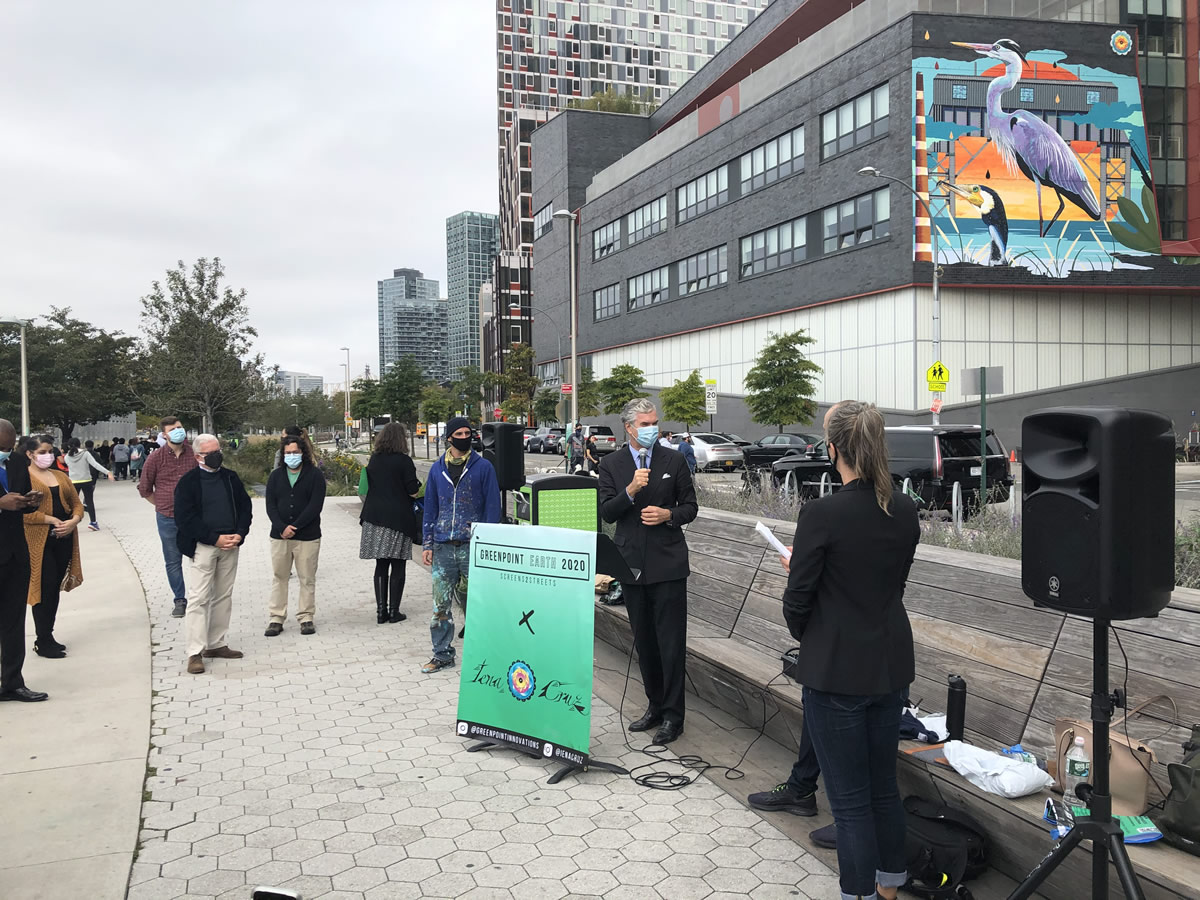 On Wednesday, October 21, GreenPoint Innovations (GPI), Newtown Creek Alliance (NCA), and the Hunters Point Campus community hosted the unveiling of a public art mural created by artist Federico Massa aka. Iena Cruz winner of the GreenPoint EARTH 2020: Screens2Streets 'Streets' Award competition.
Environmentally themed public art has been his passion, promoting sustainability. Through use of the creative arts.
Funding for this project was provided by the Environmental Protection Fund as administered by the New York State Department of Environmental Conservation and the NYS Pollution Prevention Institute.
This mural features a giant heron, a cormorant, smoke stacks, and a red
sunset.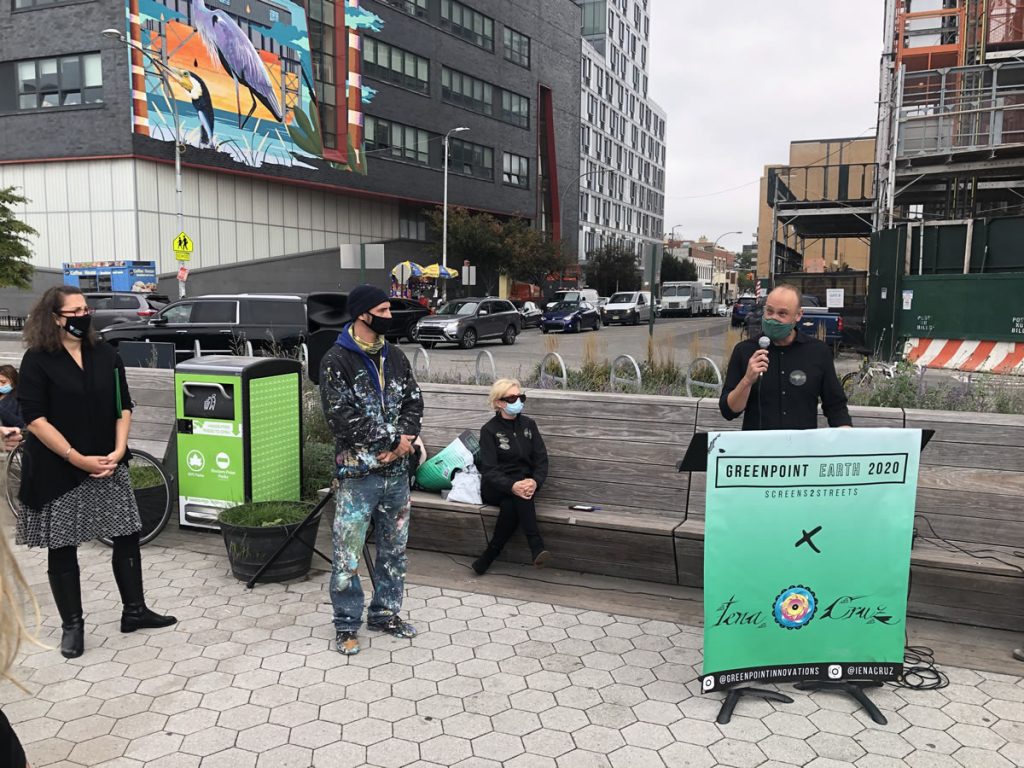 The mural is being painted on the side of the Q404 Hunters Point campus building in LIC, across from the United Nations.
The artwork is the result of a competition during Climate Week, Sept. 21 through Sept. 27, by the UN, GreenPoint Innovations (GPI),( a production organization focused on sustainability), The Climate Group and Newtown Creek Alliance.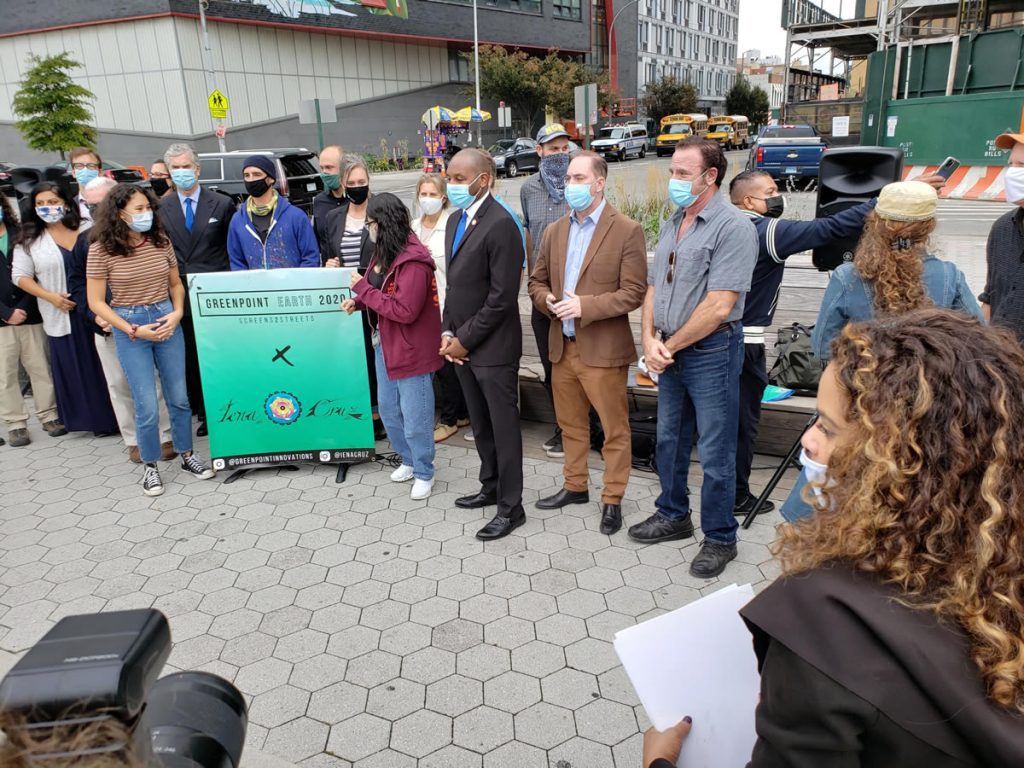 It depicts the past, present, and future of the nearby Newtown Creek, Federal Superfund Site.
The mural interconnects the viability of local communities, with unregulated industrialization climate change. It is the work of artist Federico Massa, a Brooklyn-based Italian native who also goes by the name Iena Cruz.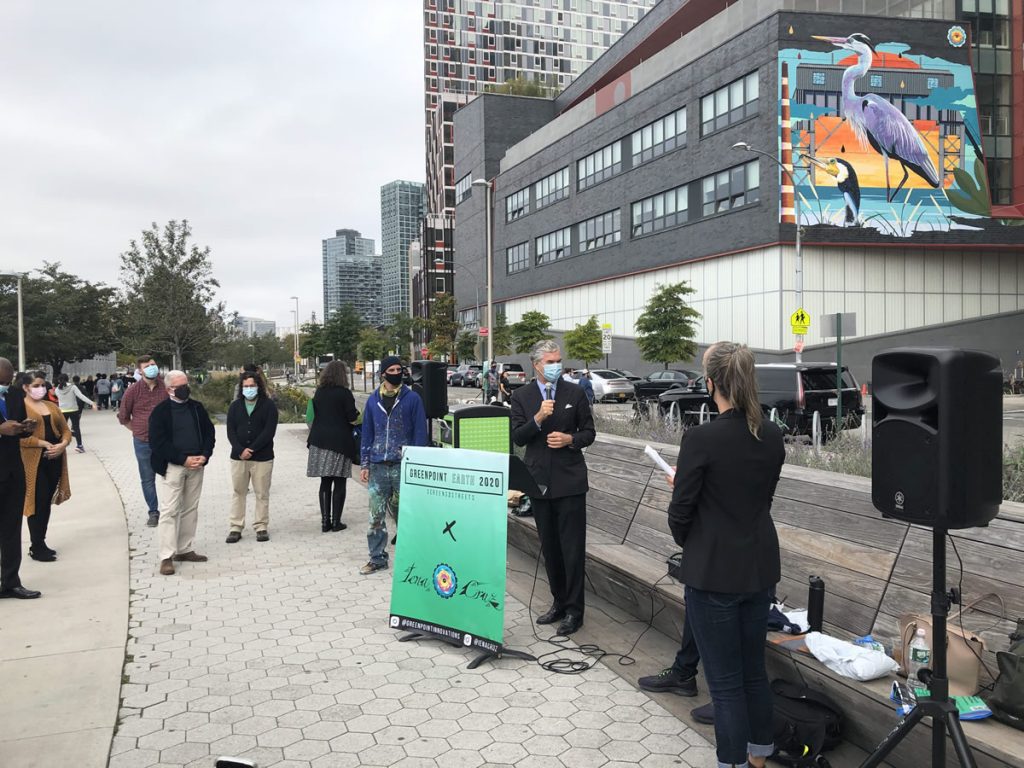 The mural uses New York City's first carbon-neutral materials and has little to no environmental footprint. GPI and NYC Materials are providing environmentally positive recycled and repurposed materials
"Art is a powerful medium that can help raise awareness of the daily harms we inflict on our planet," Massa said.
GPI will release a short film about the Newtown Creek and its history of pollution in tandem with the mural.
The film and mural aim to bring the issue of pollution to the attention of students who attend the Hunters Point campus where Massa is painting the piece.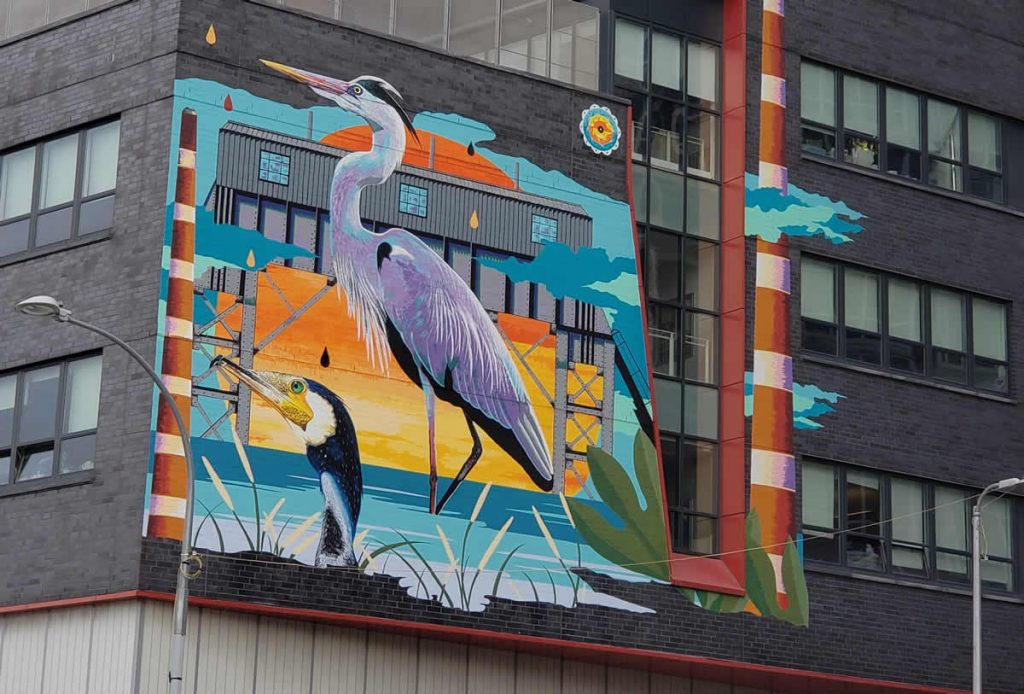 Photos: Vicki Khuzami and Richard Khuzami