Local Theater Group's New Production Likely to be a Hit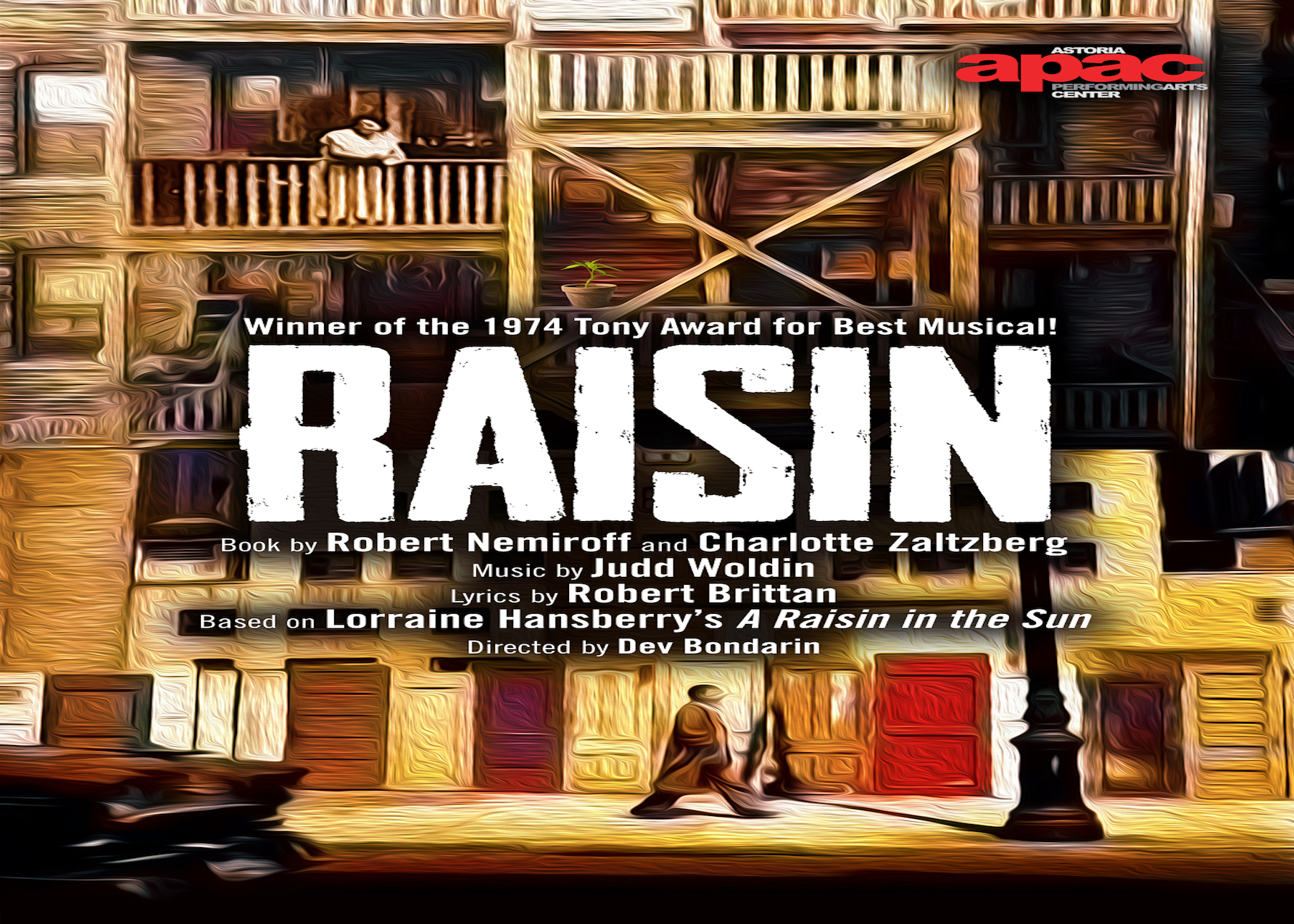 The Astoria Performing Arts Center (APAC) is rehearsing for their new production, a revival of Raisin, directed by Dev Bondarin. "Raisin" is a musical adaptation of Lorraine Hansberry's A Raisin in the Sun, the first play written by a black woman to be produced on Broadway, as well as the first play with a black director. The musical production at the 48th St Theatre was nominated for 9 Tony Awards in 1974, and won for Best Musical and Best Performance by a Leading Actress in a Musical (Virginia Capers).
The talented APAC team's production of this critically-acclaimed musical (which will be seen for the first time in New York for over 40 years) promises to be the theatrical event of the spring! The show runs from May 4 to May 27. Performances are held at Good Shepherd United Methodist Church, 30-44 Crescent Street, and tickets can be purchased here.
Photo: "Raisin" poster – Graphic by Jaime Vallés at AJV Media