Holiday Food Drive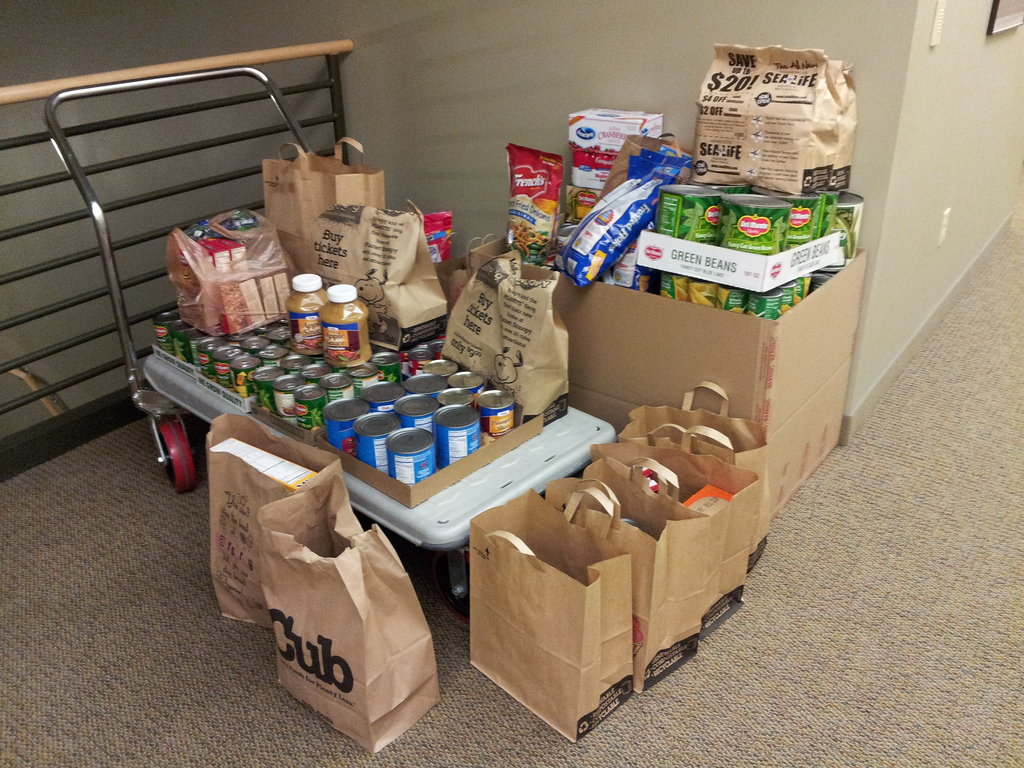 'Tis the season when many of us flock to our local supermarkets to stock up on holiday foods and treats. But for some in our community, even basic staples may be beyond their means some months. Council Majority Leader Jimmy Van Bramer is organizing his 8th Annual Food Drive right now and you can help.
What foods are needed? Canned soup, meat, vegetables and fruit. Most anything in a can is good! Infant formula, peanut butter and dry goods like pasta, rice and grains are also welcome.
Drop off your donations at Jimmy's District Office, 47-01 Queens Blvd. or at local library branches. The Court Square, Broadway, Sunnyside, LIC and Woodside branches of the Queens Library are accepting donations to the drive during library open hours.
Donations for the Food Drive will be accepted until December 20th. So on your next trip to City Fresh or Key Food, pick up a few items for those in less fortunate circumstances, and give back a little this holiday season!
Food drive; photo credit Michael Hicks via Flickr/Creative Commons