Here Comes CitiBike!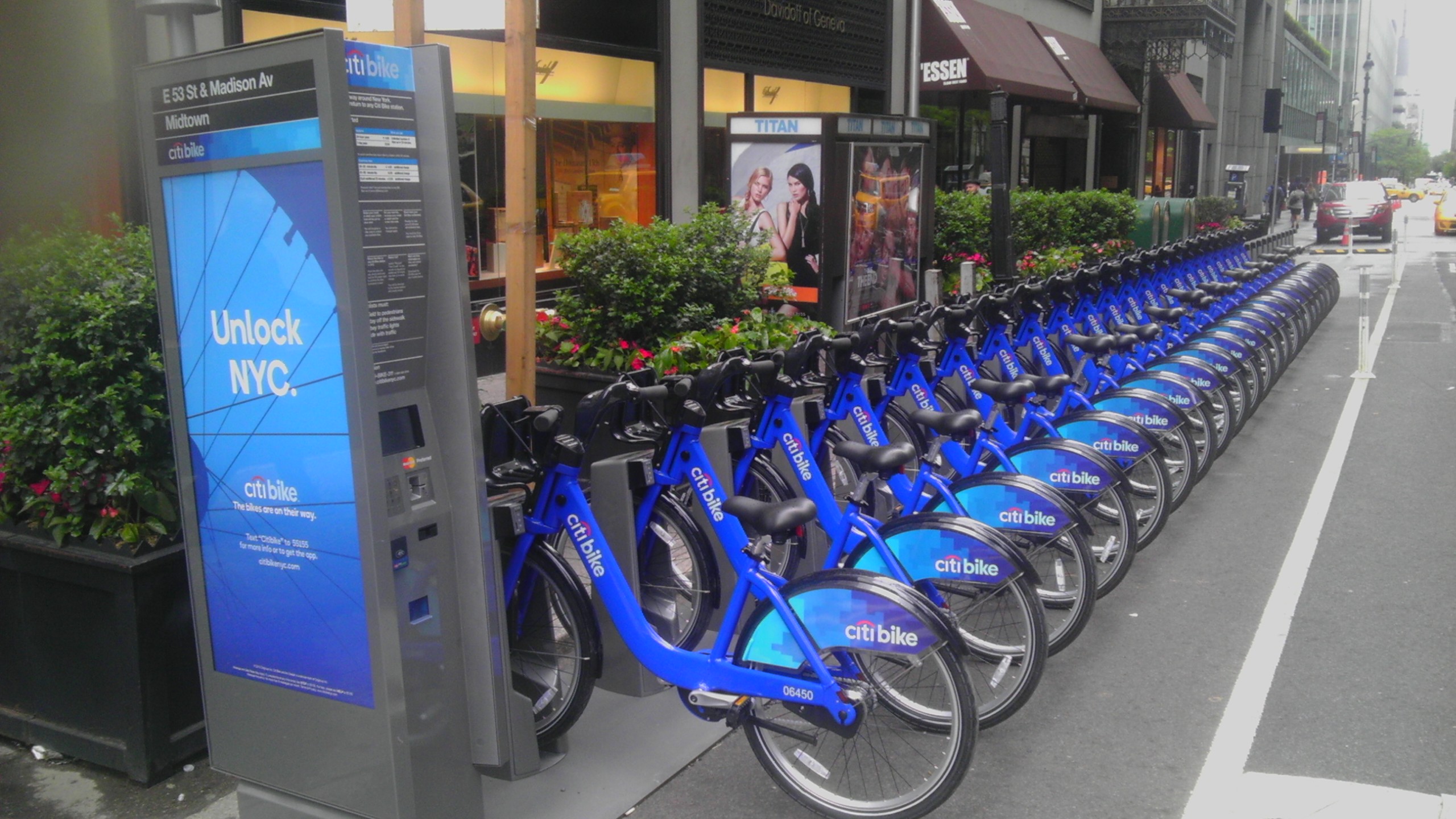 The popular bike sharing program CitiBike will cut the ribbon on new docking stations in Astoria, Long Island City, Harlem, Crown Heights and Prospect Heights starting next week, DNAInfo is reporting.
A DOT spokesman said that building of the new stations will begin on September 12, starting first in Harlen, then in Queens and Brooklyn.. Stations will be activated on the same day that they are installed, with 140 new docking stations expected to come online by the end of 2017.
Check out the map of Astoria CitiBike locations, which in many cases have been placed with shortening commutes to subway and bus routes—most CitiBike users use the bikes as part of their regular trip to work. So keep your eyes peeled for CitiBike docking stations coming to streets near you!
CitiBike Docking Station (photo credit: Wikimedia Commons)