Hallet's Cove Theater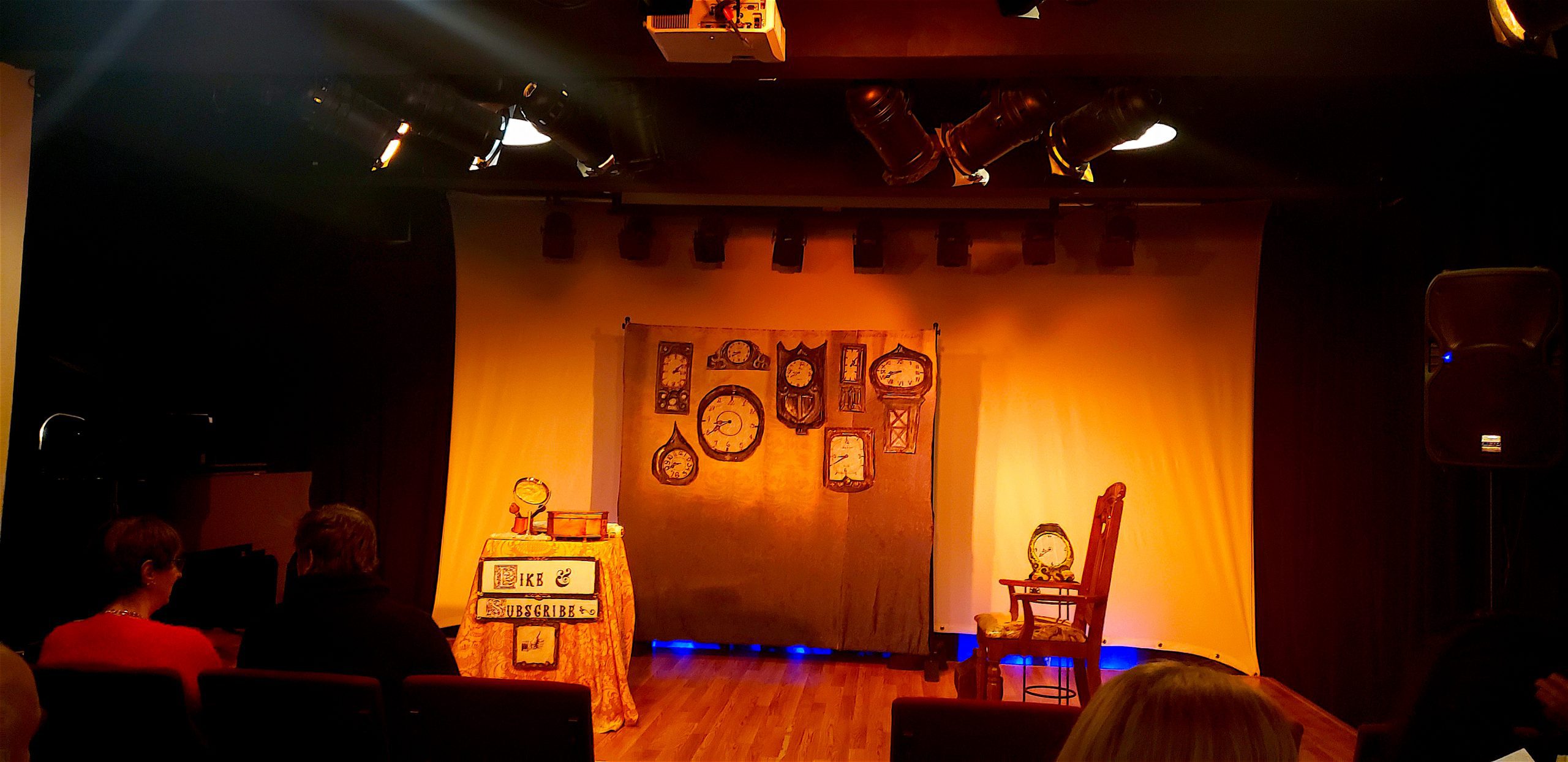 We are lucky in Astoria and Long Island City to have a lively theater scene thanks to companies such as APAC (Astoria Performing Arts Center), Headwall Theatre, LaGuardia Performing Arts Center (LPAC), and the Secret Theatre. Another to add to your list is the Hallet's Cove Theater in Astoria—and for local women interested in taking acting or improv classes, they've got you covered too.
Our OANA culture critic was able to enjoy Life Hacks With Miss Havisham at the Hallet's Cove Theater recently. As Charles Dickens fans will recall, Miss Havisham is a character in the novel Great Expectations (1861). After her fiancé failed to appear at her wedding, she wears her wedding dress for the rest of her life. A depressing premise you may say? And yet Life Hacks With Havisham is a rollicking, literally laugh-out-loud, musical comedy that will entertain you and may send you back to read the book again.
Written by John Vessels and Jay Schwandt, this one-woman show by Jen Jurek follows our heroine from 6 weeks before the wedding that wasn't through her later life as Miss Havisham shares make-up tips, crafts, etiquette tips and her social media highlights with the audience. Mention should be made of the stage director and lighting/sound design by Brian Soliwoda, co-founder and principal artist of Salt Tree Art, a local non-profit that has carried out several projects and installations in Queens.
Hallet's Cove Theater also offers Women's Improv classes taught by Jen Jurek: all levels of skill and experience are welcome. The Spring 2020 classes run from April 6 to May 25 and class sizes are limited to 10. And Jen will also be offering a 10-week Spolin Acting Class for women starting on May 28th. Time to tread the boards yourself, perhaps!
Photo: Clare Doyle