Greek Movie Night at Socrates Sculpture Park on July 26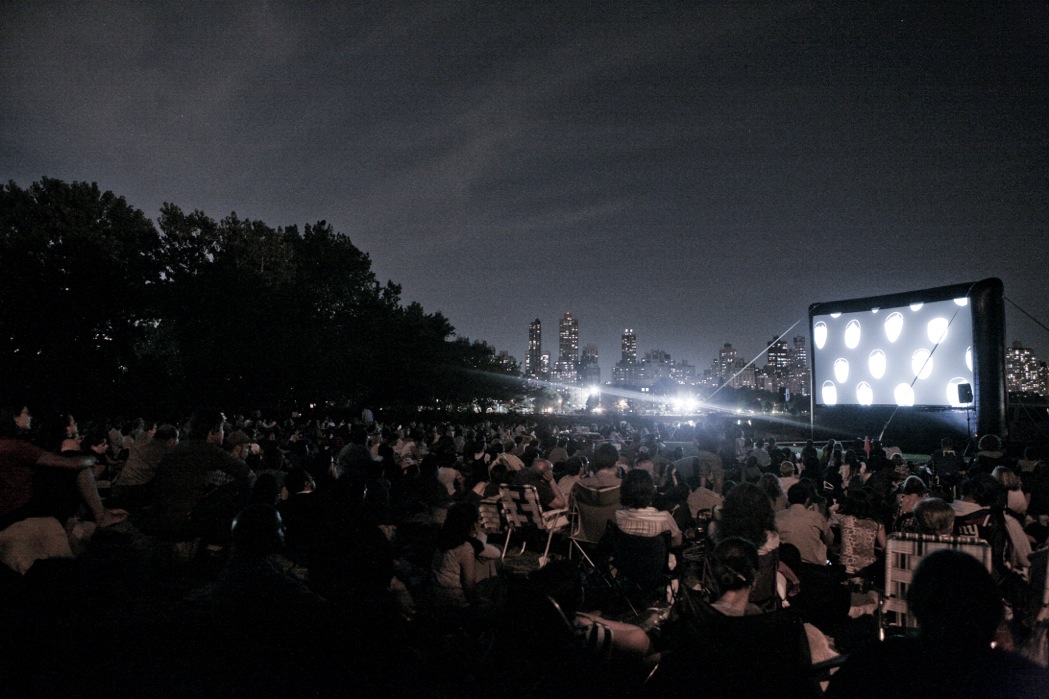 Socrates Sculpture Park's Wednesday Movie Night has a Greek theme on Wednesday July 26, when there will be a screening of the hilarious comedy Chevalier (Greece, 2016, directed by Athina Rachel Tsangari).
The event will be an homage to the long history of Greek American culture in our community, also featuring music from George Stathos' Karavanee Orkestra and traditional dancing from the Greek American Folklore Society. Astoria's own beloved Zenon Taverna will have food for sale on-site.
The pre-screening entertainment starts at 7 pm, with the movie beginning at sundown (c. 8.15 to 8.30 pm). Bring a blanket or chair and join your neighbors for Chevalier!
———-
Photo: movie night at Socrates Sculpture Park; photo credit Socrates Sculpture Park