General Slocum Sinking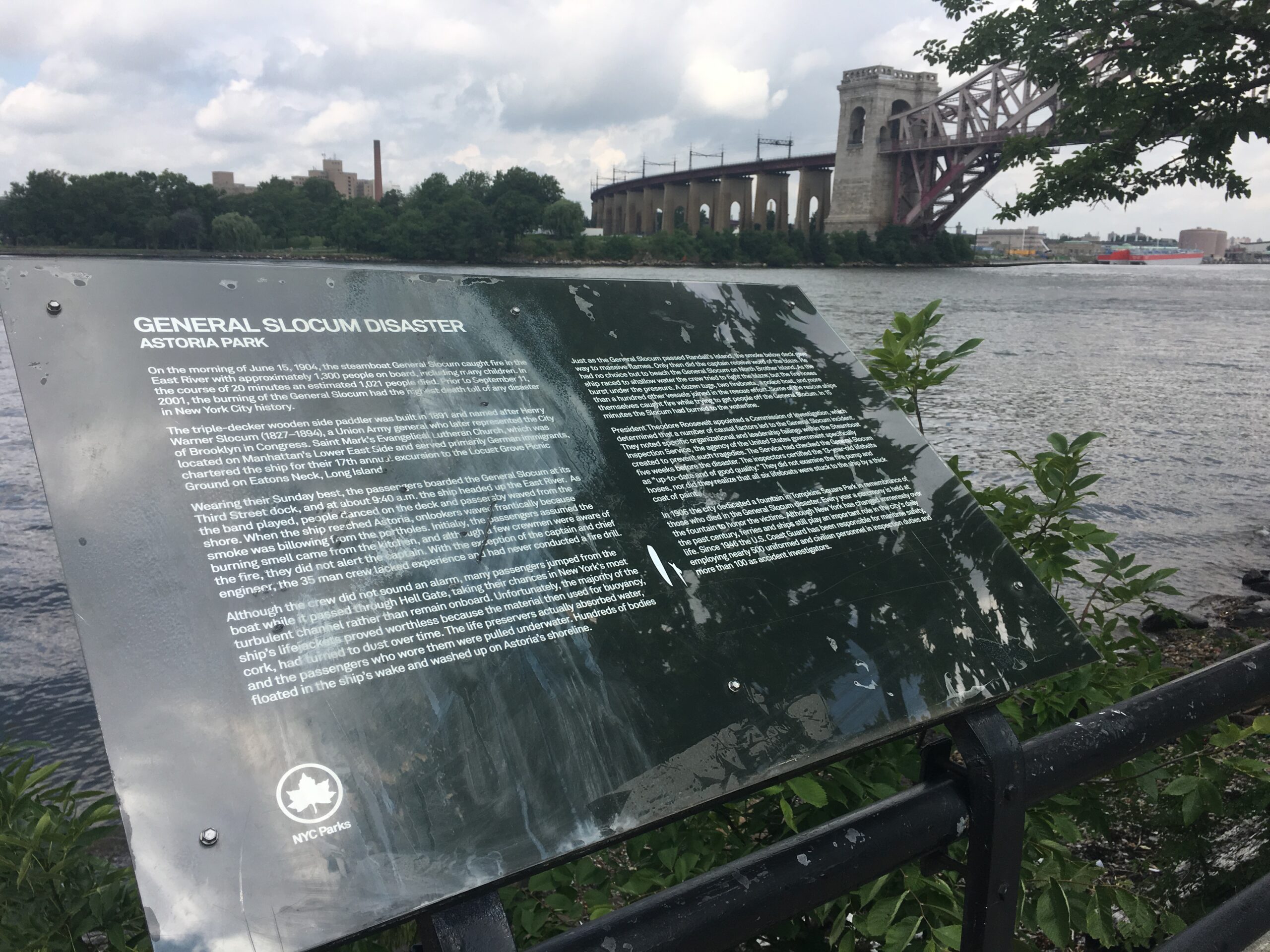 Second worse disaster in NYC History
Our Astoria Shore was witness to the worst maritime, and second worse overall disaster in NYC History: The sinking of the General Slocum Ferry in Hellsgate!
In an in depth article posted in 6sqft.com by Andrew Berman of the Greenwich Village Society for Historical Preservation, this often forgotten accident is resurrected.
We should never forget our history, for if we do we are doomed to repeat it.
Does anyone have any interesting stories related to this event? Perhaps handed down in family history?
Photo: Richard Khuzami