Electric Vehicle Charging Stations in Astoria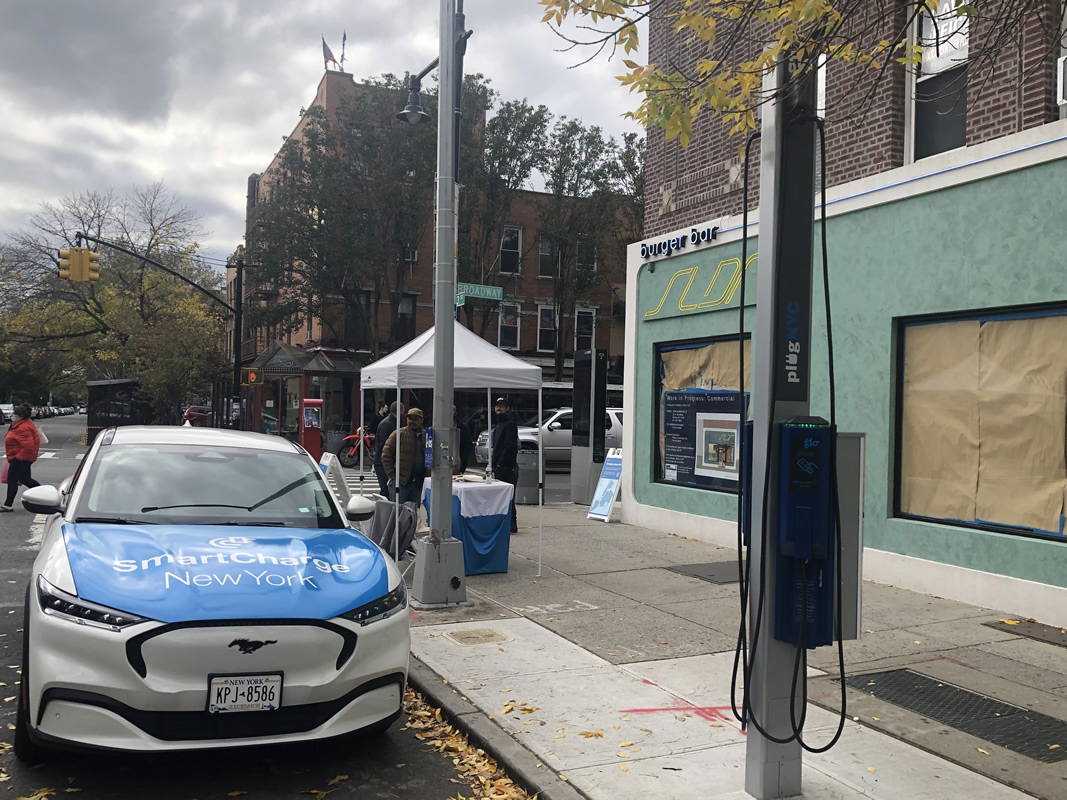 Electric Vehicle Charging stations are coming to Astoria. As an organization, OANA is a firm supporter of sustainable policies that result in controlling climate change and the burning of fossil fuels.
To promote a more sustainable form of energy, Con Edison, the New York City Department of Transportation, and FLO are installing 100 public curbside electric vehicle chargers across the five boroughs.
Read the NYC electric vehicle charging FAQ's for more info.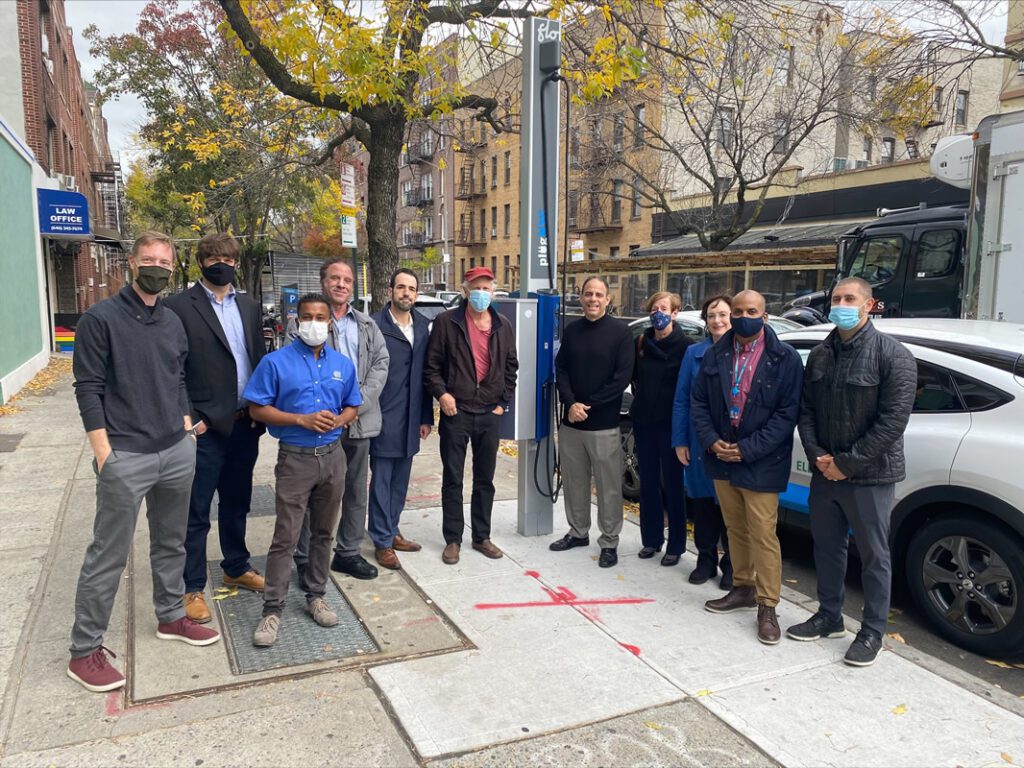 On October 29th, Con Edison was on 33rd Street between 31st Avenue and Broadway in Astoria to feature the electric vehicle chargers. Present at the unveiling event was former City Council Member and current CEO of the Variety Boys and Girls Club, Costa Constantinides; representatives from the offices of Congressmember Carolyn Maloney, Queens Borough President Donovan Richards, Community Board 1 Chair Marie Torniali , Elizabeth Lusskin of the Long Island City Partnership, Richard Khuzami of the Old Astoria Neighborhood Association; representatives from Con Edison, EV Charging marketing vendor IDEKO; and other local business owners and community members.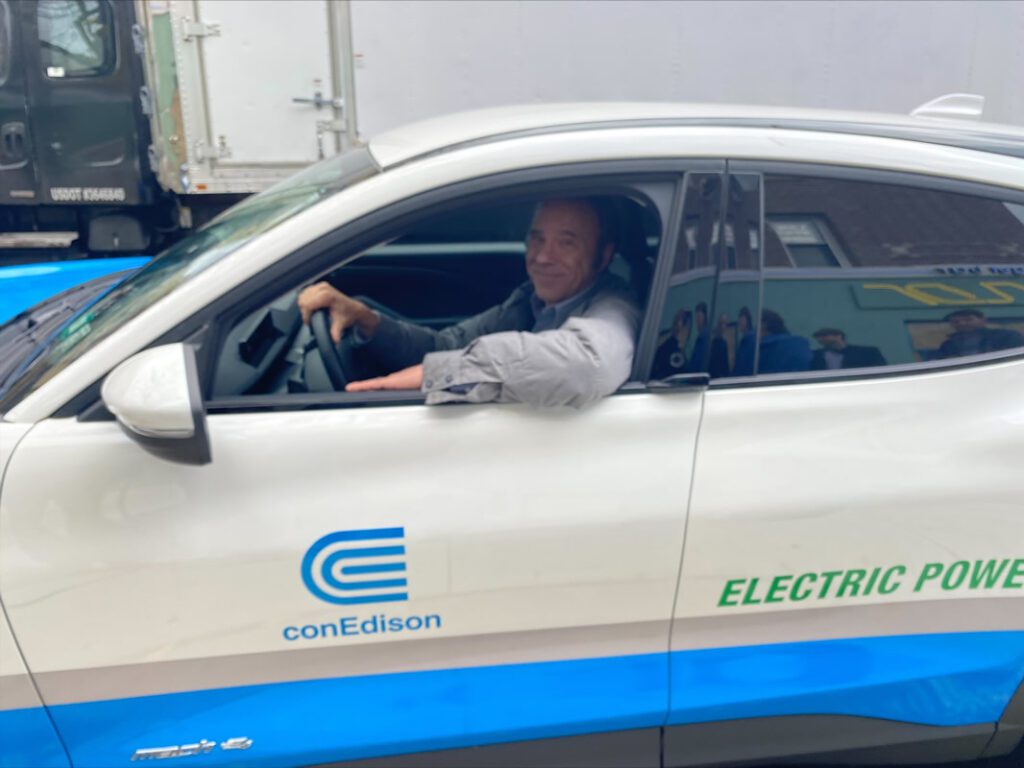 On top of promoting sustainability, curbside plugs also bring convenience for the 50 percent of New Yorkers who park their cars in the streets.
New York City Department of Transportation projects to increase the number of curbside plugs to 1000 by 2025 and 10,000 by 2030.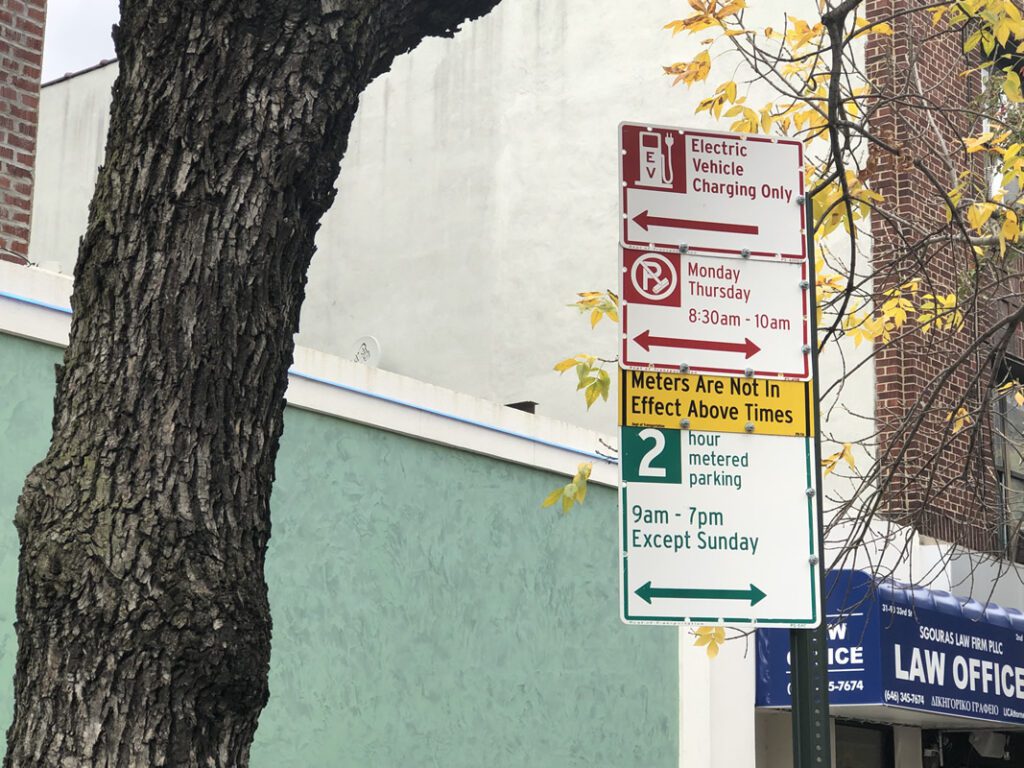 As level 2 chargers, curbside plugs can provide 25 miles to electric cars in one hour, and a full charge in 4-8 hours.
"Transportation is NYC's second-largest source of greenhouse gas emissions. Shifting from fossil fuel-powered cars to electric vehicles is a key pillar of the city's strategy to combat climate change. Electric cars produce zero tailpipe emissions, and will increasingly run on renew­able energy as the state brings online more wind, solar and hydropower re­sources", stated a Con Edison representative.
Photos: ConEd