De Marco Park Clean-Up on October 11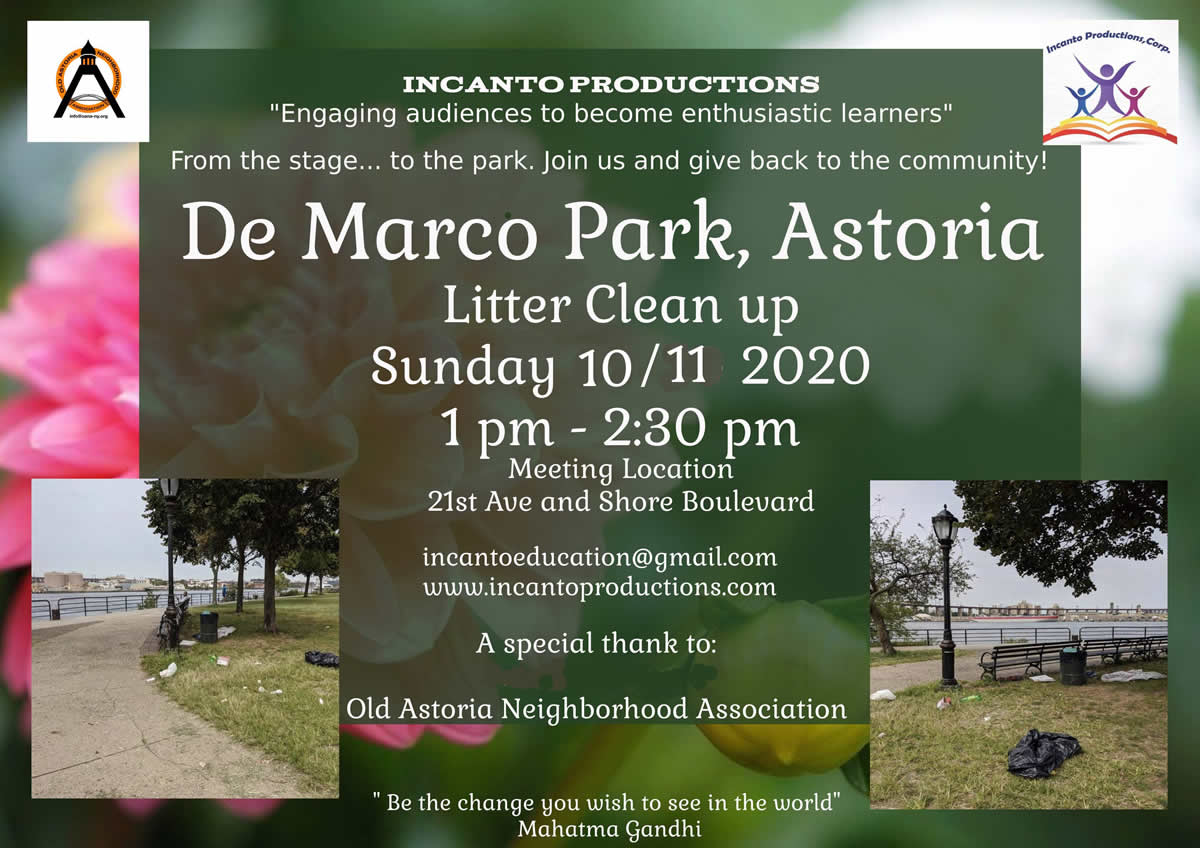 Incanto Productions is hosting a litter clean-up at De Marco Park on Sunday, October 11, from 1-2:30 pm. The meeting location will be at 21st Ave and Shore Boulevard. NYC Parks will provide the material needed.
OANA is proud to support Incanto Productions in keeping our environment clean and encourages the community to come out on Sunday and show their support!
Reach out to incantoeducation@gmail.com for any questions.