Community Board Applications Are Now Online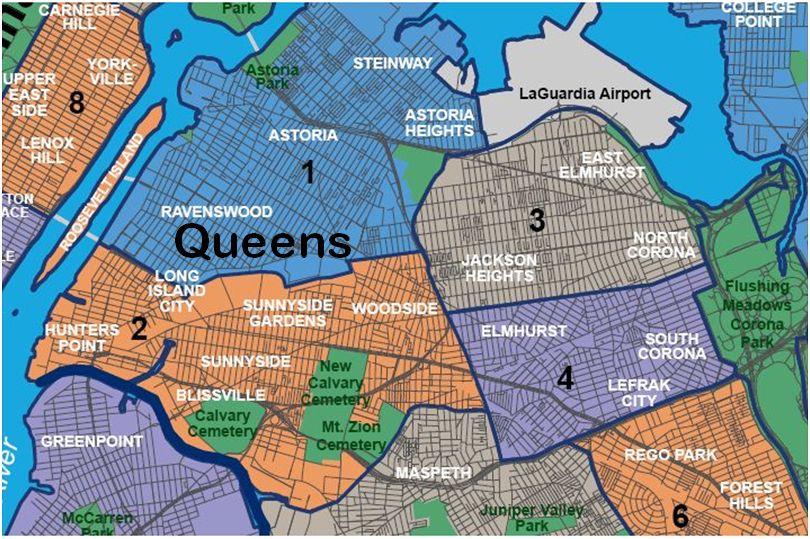 Applications to serve on one of the Queens's 14 community boards are now online. The process is now fully digitized.
Criteria are "qualified and civic-minded individuals" to represent the neighborhoods where they live or work as a member of their local community board, according to a news release.
Prospective members and current members whose term has expired have until Feb. 19 to apply. Service is a  two-year term starting April 1. Members are unpaid and may serve up to four consecutive terms.
Queensboro President Donovan Richards said digitizing the application would diversify the applicant pool by making the process more accessible, particularly to those living in transit deserts.
"Government is more effective and accountable not only when it works hand-in-hand with the communities it is sworn to serve, but when the full tapestry of each and every neighborhood is justly represented within that government," Richards said in a statement. "This common-sense overhaul of the outdated community board application process represents a significant step toward ensuring that our 14 Queens Community Boards truly look, sound and feel like the diverse neighborhoods of each district."
Community boards play an important advisory role when it comes to local land use and zoning proposals and other hyperlocal issues, such as restaurant liquor licenses, and put together lists of the district's most pressing budgetary needs each fiscal year.
On a personal note, I have served on Community Board 1, and I find it extremely rewarding. Our quality of life begins on a local level, and Community Board membership provides a great conduit to contribute. I would note that the Board's decisions are always advisory, they do not have final decisions on the issues they address.