Central Astoria's Halloween Party Will Be Spook-Tacular Fun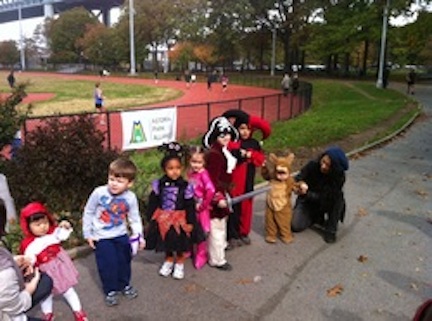 Time to get out your vampire capes and Frankenstein costumes out of mothballs—it's almost Halloween and Central Astoria LDC is putting on their 2nd Annual "Batty Over Halloween" Celebration on Sunday, October 29th, 2017 from 12 noon to 2.30 pm.
Location: on the Great Lawn in Astoria Park. Activities will include face painting, balloon making, and a selfie-station, as well as two children's Halloween-themed musical performances for kids and a puppet show. Got a sweet tooth? There will also be a munchkin pumpkin and cotton candy giveaway for those in attendance (while supplies last).
See at the Halloween Party, guys and "ghouls"!
Halloween in Astoria Park; photo credit Green Shores NYC