Celebrating the Hellgate Photo Exhibit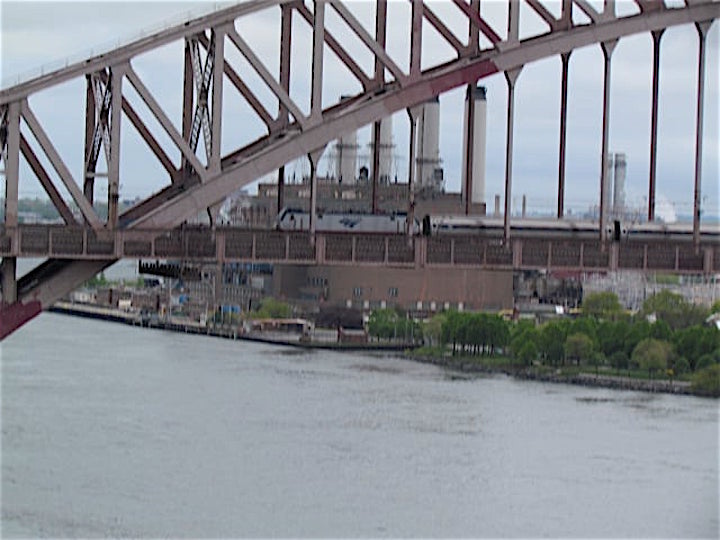 The Hellgate 100 Committee has been hard at work this year, organizing commemorative events such as the cleaning and painting of the Bridge's supports and the vibrant murals "Liberty, Justice and Freedom" and "HellGate 100" that went up on Astoria Park's Shore Blvd. Thanks are due to the artists Eli Lazare, Dragon 76 and Benny Guerra and the 114th PCT Explorers NYPD  and FDNY Engine 312 / Battalion 49 for all their volunteer hours on these projects,  said Tony Meloni, who heads the Committee. Another successful event was the Hellgate 5K Run in Astoria Park, sponsored by the Hellgate RoadRunners, which had over 450 participants in September.
In addition, a "Celebrating the Hellgate" Photo Exhibition will be held on Wednesday and Thursday November 8th & 9th from 6:00 to 8:00 PM and Saturday Nov 11th from 11:00 AM till 2:30 PM at T Studio, 38-01 23rd Avenue. This exhibit it will showcase the hundreds of photos that are currently also viewable on the Hellgate 100's new website. These photos were submitted as part of a contest to find the best views of the East River span, and the winners will be announced in November. If you have the chance, stop by and see these fabulous photographs at T Studio!
Photo credit: Neil Herdan