Big Reuse is Closing Their Astoria Store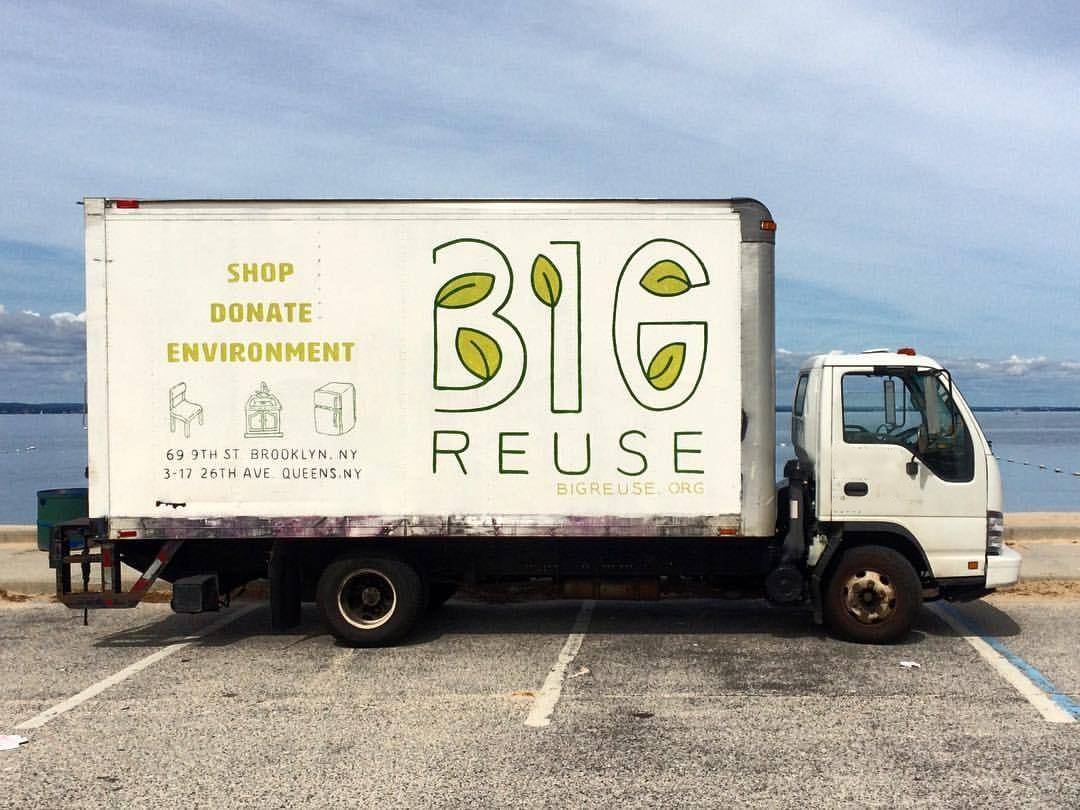 Big Reuse is closing their Queens store, which came to the Astoria waterfront more than a decade ago. In a letter on Big Reuse's website, director Justin Finley said that "our landlord now wants to double our rent. We have to shut down our Queens location by November 30th. We want to thank all customers, donors and volunteers who supported us at this location in Queens over the last decade. . . . However, we are happy to say our Brooklyn Reuse location will still be open and continuing our mission of keeping materials out of the landfill and promoting reuse and recycling."
From now until November 30th, there is a 40% off sale off items at the Queens store. Don't miss the chance to pay a final visit to the warehouse at 3-17 26th Avenue and pick up gently used building materials or furniture at bargain prices!
Originally known as Build It Green, the buildings materials reuse warehouse opened in Astoria in 2005. (An earlier reuse nonprofit, the ARROW Building Material Reuse and Education Center in Long Island City, had opened in 2003 but was closed when its funding was suddenly cut).  Over the years, the Build It Green store expanded its role neighborhood environmental education, taking part in community events such as Shore Fest in Astoria Park, recycling events, organizing the annual Block Party for the Earth and taking on a role in street tree stewardship and compost collection in Western Queens. Build It Green added another warehouse in Gowanus and the nonprofit was renamed in Big Reuse in 2015.
One of the Astoria store's many community contributions was to house the Western Queens operations of the NYC Compost Project. Big Reuse promises that compost collection in Western Queens will continue. However, the Compost Project is looking for a new home: permanent or temporary office space in the neighborhoods of Astoria, LIC, Sunnyside, or Woodside. They need a minimum of 160 square feet for at least 4 work stations. NYC Compost Project would like to use this space for at least 6 months while they search for a more permanent location. If you have space but need desks, cabinets, chairs, lumber, couches, tables, or other items that will be cleared out of the Astoria warehouse this could be a perfect match!
If your organization is able to host the Queens Compost Project, please contact erycka@bigreuse.org. Or. if you have suggestions of organizations or locations that may be interested in this arrangement, please forward.
Photo: from our website, bigreuse.org