Authentic Mexican restaurant Fresco's Cantina Opens in Astoria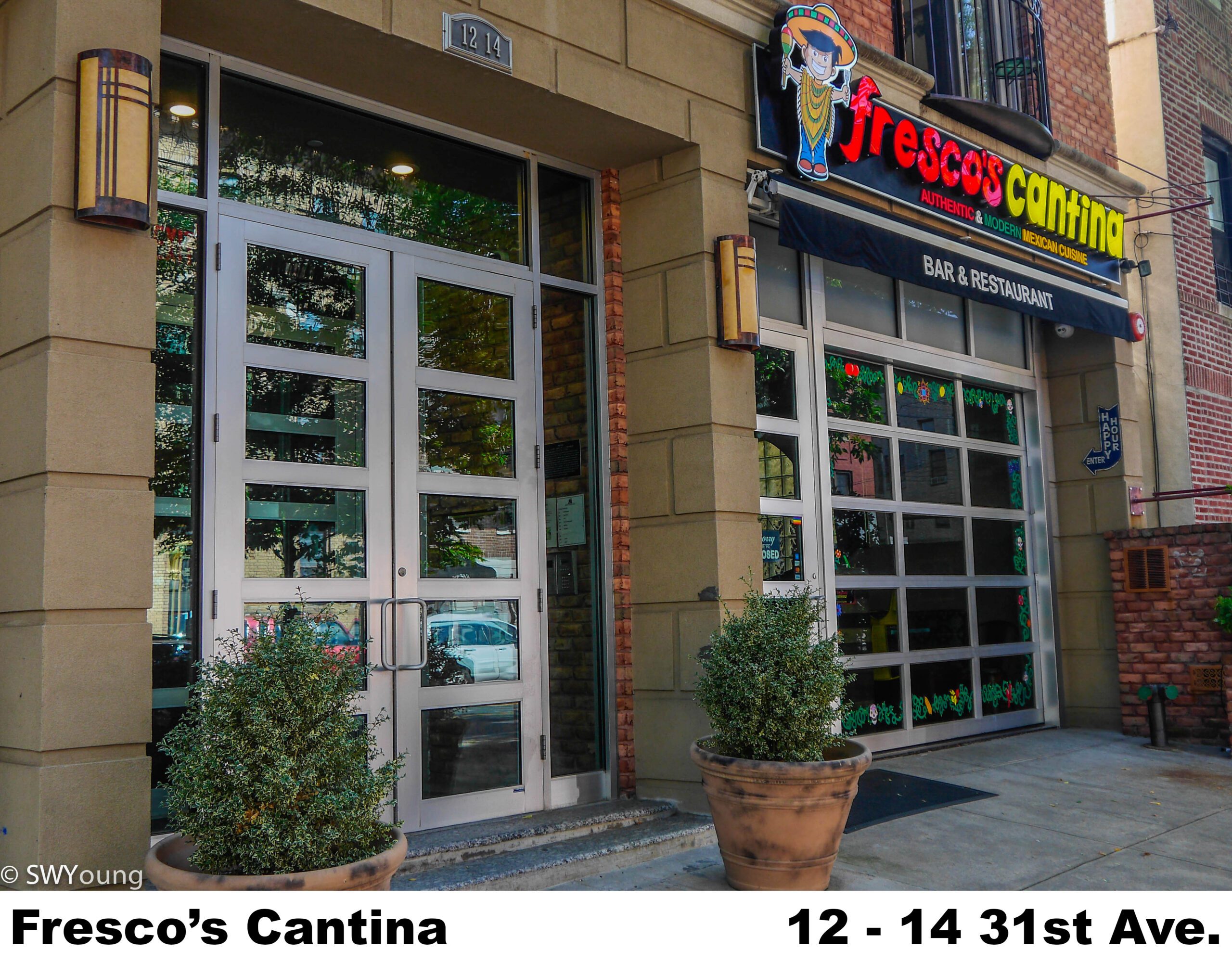 Fresco's Cantina is a new addition to the Old Astoria scene located at 12-14 31st Avenue.  This Mexican restaurant offers an array of modern and authentic Mexican dishes including: fajitas, salads, guacamole, and, most importantly, tacos.
The owner, Brian Martinez, described the area as a "hidden gem" in an interview with QNS.com.  He definitely got that description spot on.  Martinez mentions that he enjoys being the only restaurant in the immediate vicinity and wants to provide the area with a dining experience that feels like eating in someone's home.
Although the restaurant is authentic Mexican, it does incorporate a spin on modern dishes by adding other nation influence's such as Asian, Indian, and other Latin American countries.
Eating locally is a great way to support your local business community.  Have you stopped by Fresco's Cantina on 31st Avenue for a taco or other delicious dish?  What was your favorite dish?  Let us know in the comments!
Fresco's Cantina: Photo Scott Young