Astoria Sites Take Part in Open House NY Weekend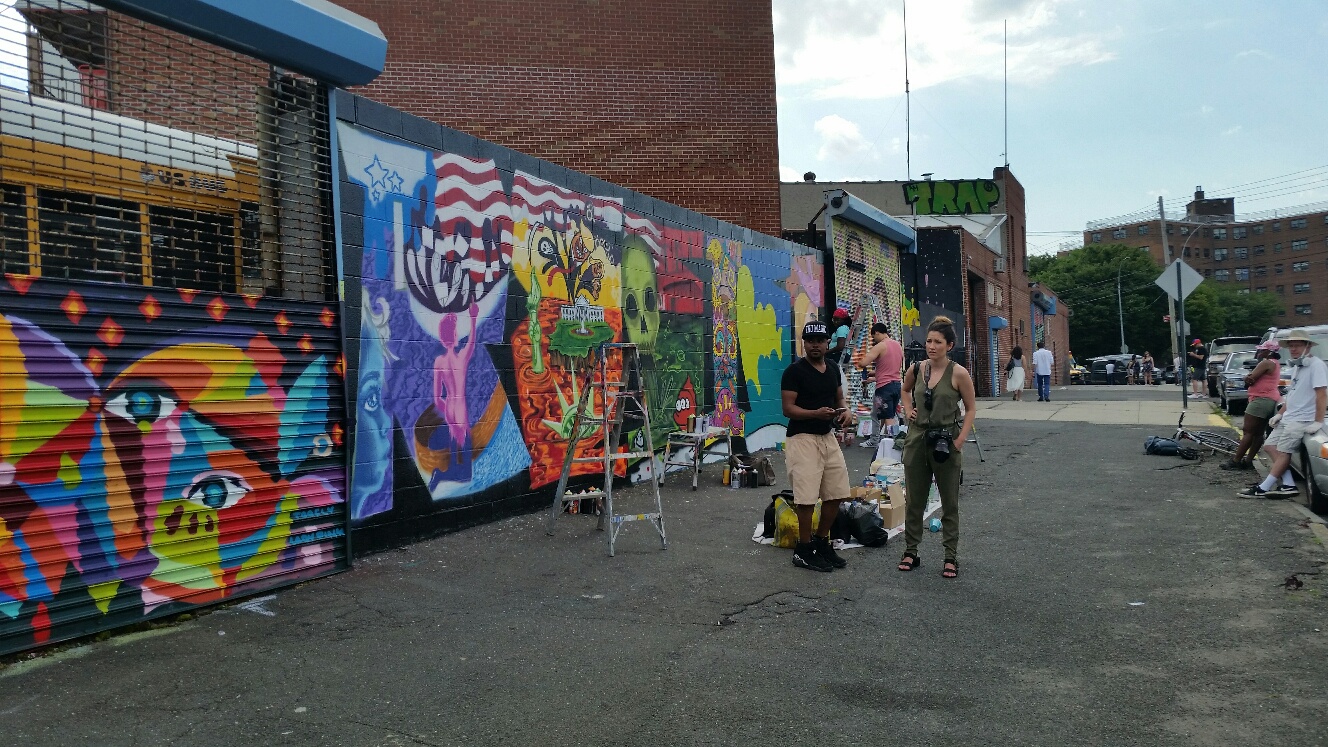 Every October hundreds of locations around the five boroughs offer behind-the-scenes tours to visitors. It's called Open House New York Weekend, and this year it's October 14 and 15. Some Open House New York tours require reservations, but three sites in Astoria are offering free tours for which no booking is required.
The Noguchi Museum will be open with no admission charge on Saturday and Sunday October 14 and 15 from 11 am to 6 pm. OHNY Tours of the exhibition "Self-Interned, 1942: Noguchi in Poston War Relocation Center" with curators will take place at 1 pm on both days. OpenDialogue tours with architect Jennifer Sage of Sage and Coombe, which renovated the building in 2004, will take place at 3 pm on both days.
Socrates Sculpture Park will participate in OHNY on Saturday October 14 from 10 am to 6 pm and on Sunday October 15 from 12 noon to 4 pm. Circle Shade—2πR4 is the winning entry to the 2017 Folly / Function competition run by the Architectural League of New York and Socrates Sculpture Park. The challenge was to create four portable, deployable canopy structures for flexible use throughout the highly active environment of Socrates Sculpture Park. An OpenDialogue talk and tour with Circle Shade—2πR4 architect Eva Jensen will take place on Sunday at 3pm.
The Welling Court Mural Project, a very special Astoria gem, was founded and is run by the organization Ad Hoc Arts. On Saturday October 14 and Sunday October 15, Ad Hoc Art's co-founder and director, Garrison Buxton, will lead tours of the Welling Court Mural Project, at 11 am and 3.30 pm. Participants will receive an in-depth look into this groundbreaking street art project through the eyes of organizers, artists, and residents. Celebrating the streets, solidarity, community, and culture, this is one of the best collections of contemporary street on earth, with 150+ murals representing over 50 years of artists working in the public sphere. Now in its eighth year, the project continues to inspire those from around the block and around the world! Tours will last approximately 1.5 hours, so bring water and wear comfortable shoes. There will be sticker-making sessions for kids throughout the day.
Welling Court Mural Project; photo credit Clare Doyle