Astoria Film Studio Nears Completion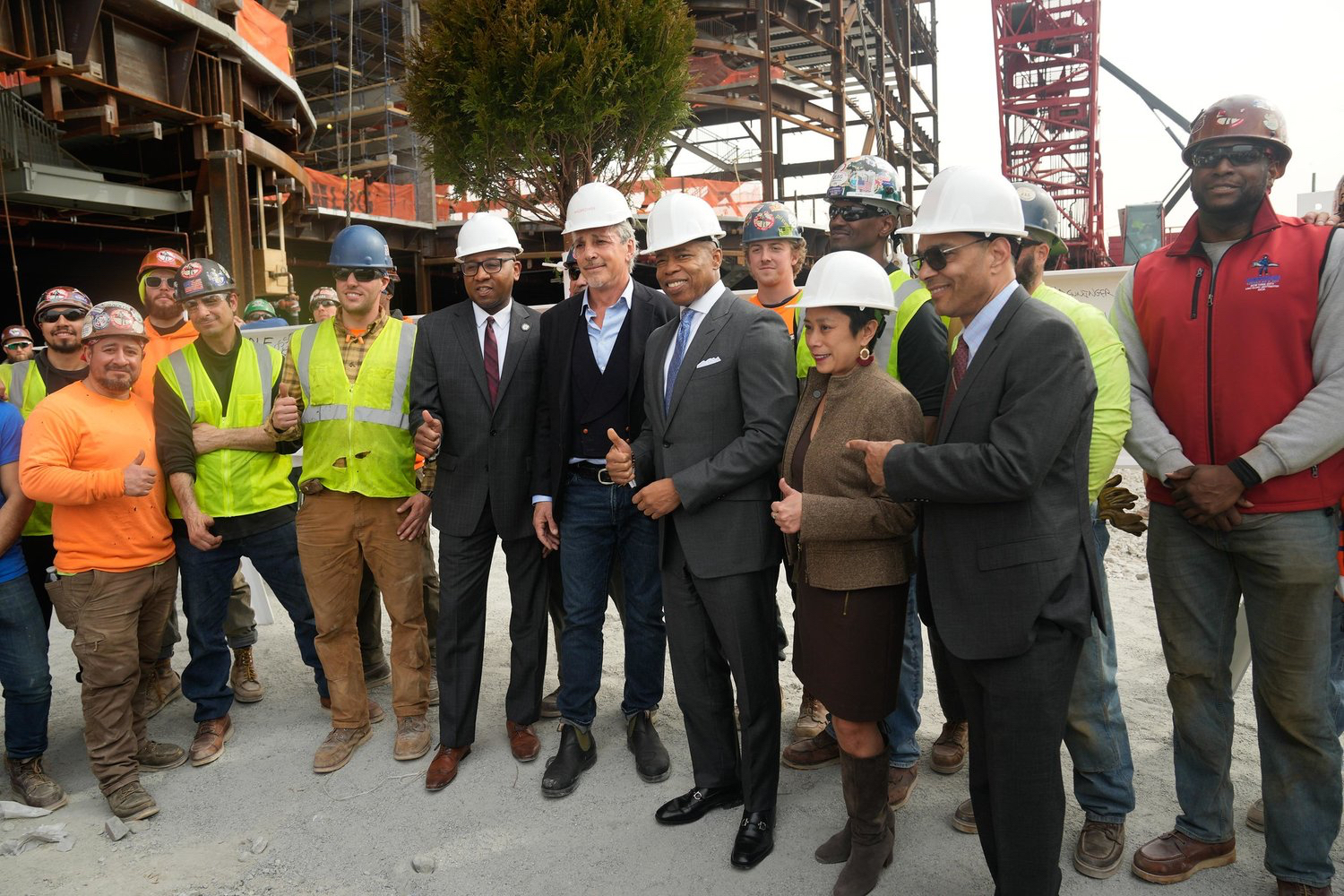 Wildflower Studios, an Astoria film studio backed by Robert de Niro and his son Raphael De Niro, nears its completion. On February 16th, 2023, development firms, construction workers, and various officials, including Mayor Eric Adams and Queens Borough President Donovan Richards, and Urban  Upbound Director Bishop Mitchel Taylor (Also, OANA Board Member) gathered next to the historic Steinway & Sons piano factory on 19th Street to celebrate the installation of the final beam.
Wildflower Studios is the third movie studio in the area, joining Silvercup Studios in Long Island City and Kaufman Astoria Studios in Astoria.
"We're going to attract all of the film industry," Adams said. "To hell with California."
The $600 million studio village will feature 11 sound stages and additional production space. It is also expected to open to film and television production 2024.
"We often have this slogan – 'Queens get the money,' but today it's 'Queens get the De Niro,'" Richards said.
The Astoria film studio was first pitched to the local community in 2019. Since then, Wildflower purchased the lot from Steinway & Sons for around $70 million in February 2020. The piano factory will continue to occupy about half of the building.
Foundations for the studio began in 2020, and its approval by the Queens Community Board 1 the following year.
The studio village will feature a carpentry studio, dressing rooms, offices, and a commissary.
"We have a little bit of an affinity for this part of Queens… we're excited to be doing this project given what the city has gone through over the past 18 months; we think the timing couldn't be better in terms of job creation," Raphael De Niro told the community board in 2021.
Despite its overwhelming support from local officials, Wildflower found itself in a difficult situation last year when it was revealed that much of the work being done in the studio came from non-union labor. At the time, state Senator Jessica Ramos rallied outside the construction site alongside members of Laborers Local 79, Steamfitters Local 638, and Sheet Metal Local 28.
"Robert De Niro, you're either a union man or you're not," Ramos said at the rally. "This is a project that will show us how much he loves New York. This is the project that will show us whether he's truly your union man."
According to inside sources, following the protest, union labor presence increased from 20 to 50 percent. Wildflower also vowed to employ 1,000 to 1,200 union employees per day once the studio is fully operational.
"These are good union jobs, you're going to see people being employed here," Adams said.
The Wildflower studio is part of a growing trend for the film and television industry in the five boroughs. Hackman Capital Partners and Square Mile Capital recently purchased Silvercup and Kaufman Studios. The Steiner Studios, located in the Brooklyn Navy Yard, also recently expanded into Sunset Park. According to reporting by Design Dispatch, over 130 production facilities have opened or begun construction in the past five years, just in New York.
Also, the area around the studio is included in the waterfront neighborhood that OANA represents.
Photo courtesy of NYC Mayor's Office
Recommended Posts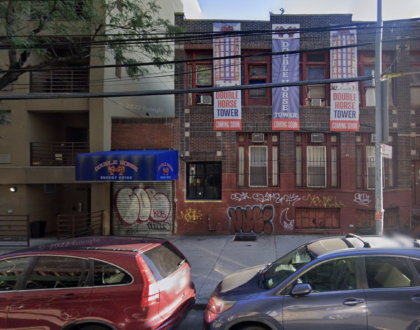 September 23, 2023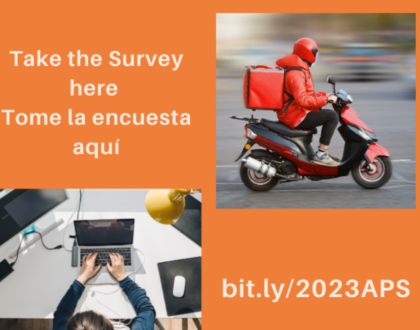 September 21, 2023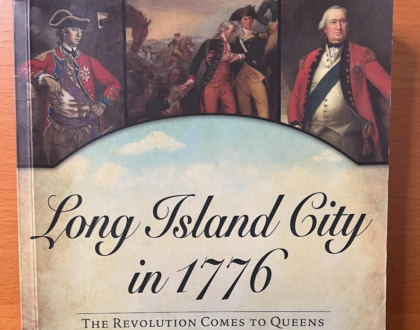 September 19, 2023