Astoria Diving Pool Project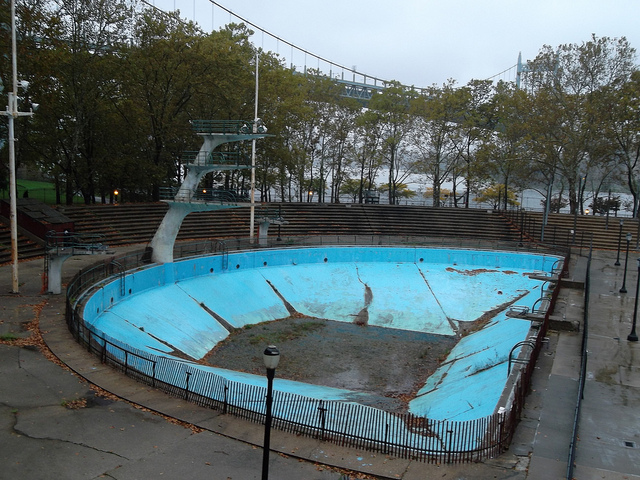 Work has begun on creating a public space on the site of the currently closed Astoria Diving Pool. While the neighborhood has had a vibrant discussion on how to utilize this landmarked space, from renovation as a diving pool, to reconstruction as a Theater, Performance Space, and Ice Rink, we will now enjoy an open public space without a specific use, but to be enjoyed by everyone.
And not a moment too soon: What has been for many years just an incubator for mosquito larvae will now become an asset for our entire community. And the story is not over. Still ideas for the future stream in. But one step at a time!
Projected opening of the new facility Nov 2019.
Astoria Park diving pool