Asthma Legislation Introduced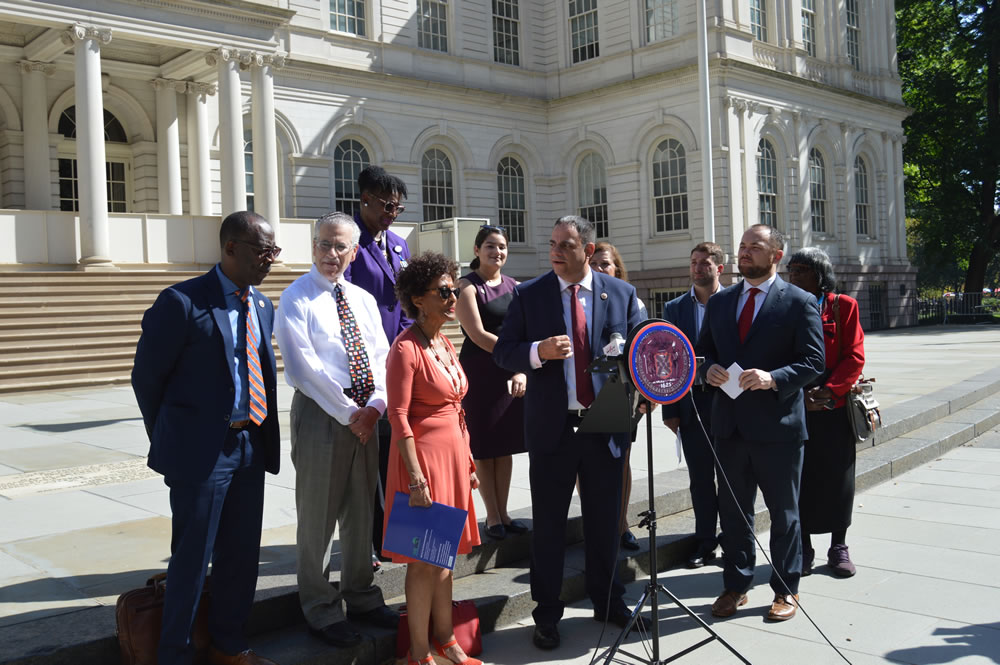 District 22 Council Member Costa Constantinides has announced the introduction of a legislative package to combat asthma. Costa was joined in support by legislation co-sponsor and Council's Health Committee Chair Councilman Corey Johnson, St. Mary's Hospital for Children, the Astoria Houses Tenants Association, the American Lung Association, the Asthma Coalition of Queens, the New York League of Conservation Voters, the Natural Resources Defense Council, and WeACT for Environmental Justice.
Costa's bill INT. 1708 would require that all public schools have nebulizers available for students and school nurses must be trained to operate them. INT. 1709 would require the Department of Health to create annual reports on the prevalence of asthma and asthma-related hospitalizations aggregated by demographic groups including age, race, and geography.
The statistics are startling–more than 80,000 New York City children have asthma and 7,000 children are hospitalized for it every year. Asthma-related illnesses are a leading cause of children missing school, and having nebulizers on-site could alleviate that.
While the quality of air in our neighborhood has improved, it's long been a concern, especially for the young and those suffering from respiratory ailments. Last year Costa headed up local leaders who called for local power plant operators to stop burning No. 4 and No. 6 oil, both considered to be highly hazardous and both of which have been linked to a higher rate of respiratory disease among local residents.
"We must ensure that our children have the resources they need to succeed in school. Equipping public schools with appropriate medical devices including nebulizers will give kids in distress from asthma the critical treatment that they need. Data and knowledge about the prevalence of asthma will help families be aware of asthma risk so children can get screened early if necessary. Thank you to my colleague Council Member Johnson and our health and environmental advocacy groups for their partnership on this important public health issue."
Press conference on the introduction of asthma legislation; photo credit, Costa Constantinides via Flickr