APAC Kicks Off 20th Season with Online Benefit Performance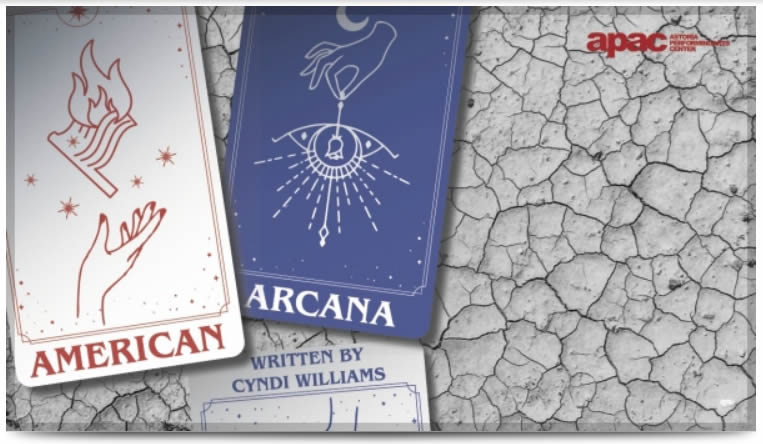 Astoria Performing Arts Center (APAC) in association with Theater East is kicking off its 20th Anniversary season with American Arcana, an apocalyptic comedy by Cyndi Williams of survival and the fight for a better tomorrow. The show will feature recorded and live performances by an ensemble which includes several APAC alums, and will be exclusively shown on their new FiveOhm TV channel.
Performances are on October 22nd, 23rd and 26th at 7:30 pm. Tickets are $15 through October 20th and $25 October 21st through October 26th. All ticket sales will benefit Astoria Performing Arts Center, Vote.org, and our 20th Anniversary Season, which is set to be announced after the show.
To purchase tickets visit APAC's FiveOhm TV channel or www.apacny.org.