Annual Museum Benefit & 2020 Isamu Noguchi Award Virtual Presentation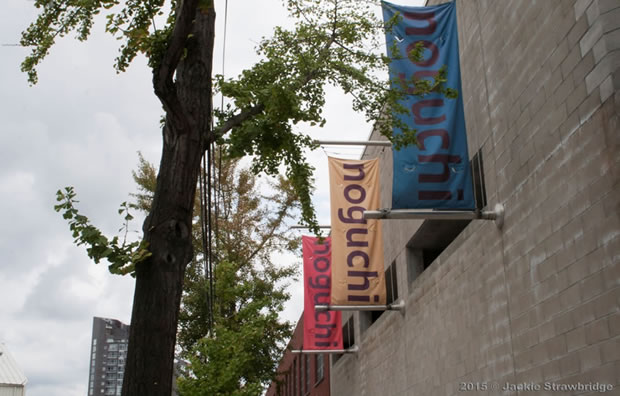 The Noguchi Museum will present the 2020 Isamu Noguchi Award and host the Museum's annual benefit in a virtual celebration on Monday, November 16, 2020, at 8 pm EST. Previously planned for May 19, 2020, the event was postponed due to the pandemic.
In its seventh year, the Isamu Noguchi Award is conferred on individuals who share Noguchi's spirit of innovation, global awareness, and commitment to Eastern and Western cultural exchange. The Noguchi Museum will present the 2020 Isamu Noguchi Award as part of the annual benefit to architect Sir David Adjaye OBE and artist Cai Guo-Qiang.
Widely recognized as one of the leading architects of his generation, Ghanaian-British architect Sir David Adjaye OBE has received international acclaim for his impact on the field. He is committed to a multidisciplinary practice, with projects ranging from private houses, bespoke furniture collections, product design, exhibitions, and temporary pavilions to major arts centers, civic buildings, and master plans.
In addition to Sir David Adjaye OBE, artist Cai Guo-Qiang will be awarded the Isamu Noguchi Award this year. Born in 1957 in Quanzhou, China, Cai works in a variety of mediums and genres and is especially well known for his innovative works that incorporate gunpowder and controlled explosions. From his early training in stage design to his exploration of multiple mediums not only for artistic expression but also as a means to discuss contemporary social issues, his involvement in diverse fields reflects the same multidisciplinary, boundary-defying spirit that Noguchi embraced.
In addition to celebrating the Isamu Noguchi Award and the 2020 recipients, the Benefit raises critical funds to support The Noguchi Museum, which is critical in this unprecedented year. In place of tickets and tables, the Museum is offering unique private experiences to offer an exclusive and safe way to engage with Isamu Noguchi's work. You can learn more about the event and the award recipients here.
Photo Jackie Strawbridge