Affordable Housing Units Open on the Astoria Waterfront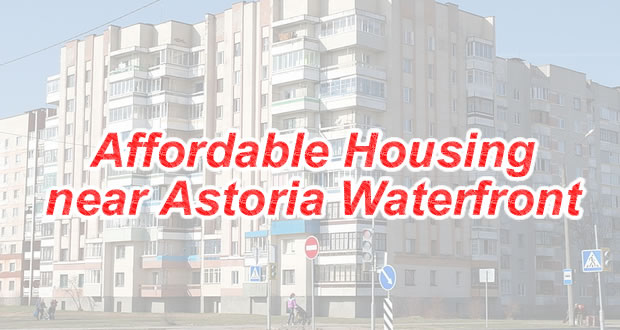 Have you always dreamed of living near the East River waterfront? Applications are now open for 21 affordable units in Vernon Tower, at 11-06 31st Drive, an 8-story luxury building that overlooks Socrates Sculpture Park. QNS.com reports  that five units are studios, five are one-bedroom apartments and the remaining 11 are two-bedroom units. 50% of the units may be allocated to those who already residents in Community Board 1, 5% of the units are reserved for mobility-disabled applicants, 5% are set aside for vision or hearing disabled applicants and 5% of the units are reserved for municipal employees.
Rents for the units are $867 for a studio, $931 for a 1-bedroom apartment and $1,123 for a 2-bedroom, and you must meet certain income requirements to qualify. To apply for one of the units, you can create a profile on NYC's Housing Connect website and submit an application: you can then check the website to track the process as applicants are selected through a lottery and interviewed.
Vernon Tower is in a great location, with Socrates Sculpture Park and all its amazing exhibitions and programs is in your backyard, more art at the Noguchi Museum a couple of blocks away, Costo close by for your groceries and home needs, and amazing views of the waterfront from Socrates Park and nearby Rainey Park. So if you meet the qualifications, why not put in an application? The deadline is January 8, 2018. Good luck!
Vernon Tower: Photo Richard Khuzami