A Sailor's Life for You?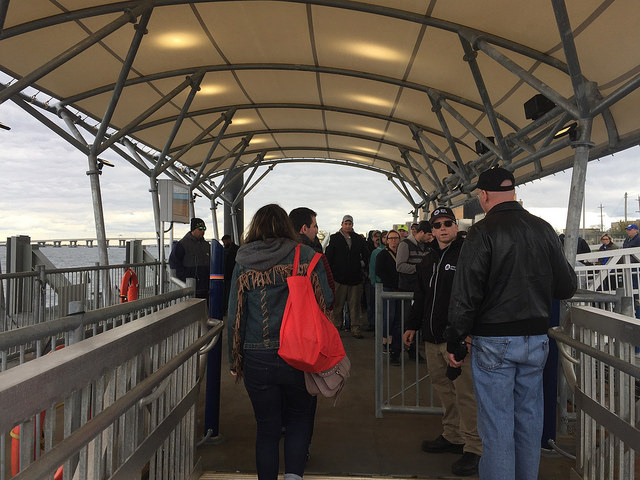 As Astoria awaits the launch of the new ferry line from Hallets Point Peninsula to Roosevelt Island, LIC and Manhattan, job seekers in our community should check this NY1 video: NYC Ferry is looking to hire deckhands. Previous maritime experience is not needed, but you should have good communication and people skills and a high school diploma. Training will be provided.
Interested? Head on over to NYC Ferry's job page, which also includes openings for guest service agents and supervisors, on-board concessions agents, mechanics and special projects coordinators.
NYC Ferry Rockaway Line: Disembarking; photo credit The West End via Flickr.com