A Musical Journey To Rebetiko on April 7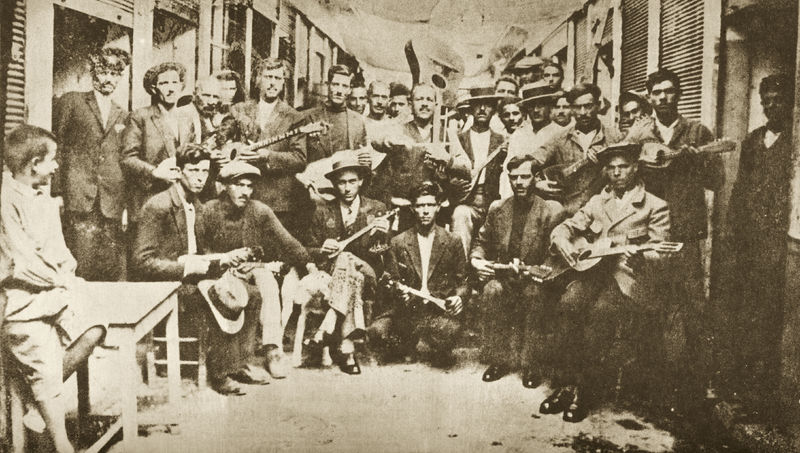 Please join the Hellenic Relief Foundation for a good cause and a fascinating musical journey through the history of Rebetiko: its roots and its history. Rebetiko is a collective term for the urban popular song of the Greeks from the late 19th century onwards. In 2017 rebetiko was added in the UNESCO Intangible Cultural Heritage Lists.
This fundraising concert features vocalists Grigoris Maninakis, Aggeliki Psonis, Elena Toumaras, and a choir, and musicians Kostas Psarros (bouzouki), Glafkos Kontemeniotis, (piano), Megan Gould (violin) Yiannis Politis (guitar), and Richard Khuzami (percussion). Narration by Stelios Taketzis.
The event takes place on Sunday April 7 at 5:30pm. Suggested donation: $30. For information/reservations: Call (954) 294-7680 or (347) 201-1821. You can also email info@hellenicrelief.org. Half of the ticket proceeds and all donations will be donated to the Hellenic Relief Foundation. Location: 20-41 Steinway St., Astoria, NY 11105.
Photo: Rembetes 1933 in Karaiskaki-Wikimedia