2nd Annual Ford Family Day 2019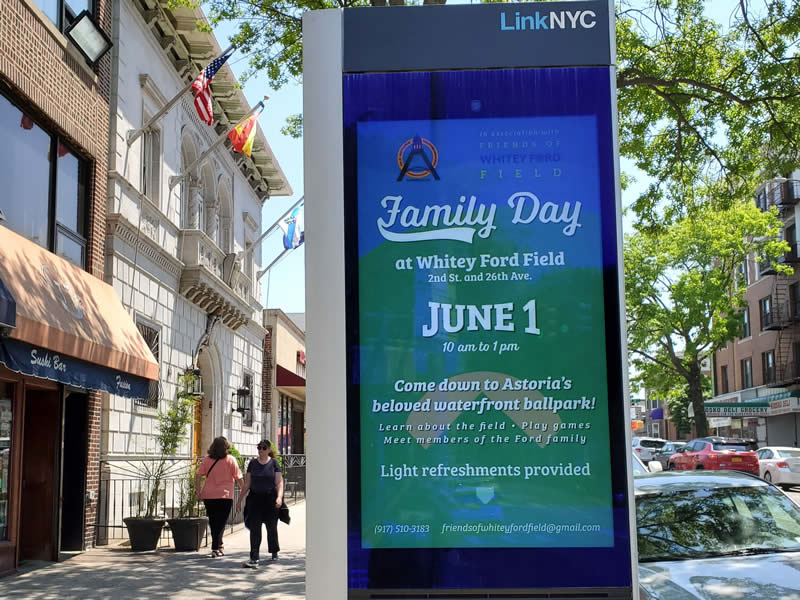 Thanks to the support of the Old Astoria Neighborhood Association, Friends of Whitey Ford Field (FOWFF) is launching a digital marketing campaign to promote its 2nd Annual Ford Family Day at Whitey Ford Field, 26th Avenue, and 2nd Street, June 1st. The group is taking advantage of the LINKNYC kiosks throughout Astoria to boost awareness of the field. Many longtime residents have no idea where Whitey Ford Field is located!
Blair Clancy is the lead organizer of the event in association with Partnership for Parks. The all-volunteer group seeks to bring attention to the field, its planned redevelopment, and is an opportunity for the community to learn about Friends of Whitey Ford Field.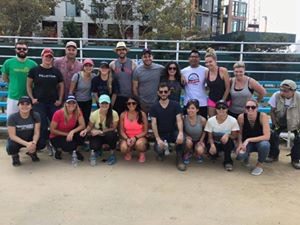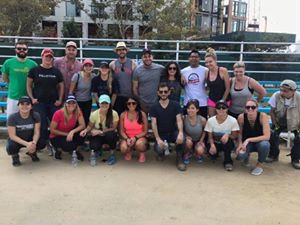 FOWFF has been very active in promoting the field. In 2017, they organized the largest beautification program in over 30 years, and since then have hosted a family event and cleanups at the field. In April, with the support of the local community, Friends of Whitey Ford Field repainted the fitness equipment. Despite the intermittent rain, nearly twenty volunteers showed up to complete the project as part of the groups' Park Equity Initiative.
Said Neil Herdan Co-Chair, "we are always looking to advocate for the ballpark. In so doing, we aim to be innovative and adopt cutting edge solutions where ever possible to promote our beloved water-front ballpark."
Several other events are planned later in the summer and fall.
You can find the digital banner placed on kiosks on Broadway, 31st Avenue, and 30th Avenue.
Photo: Neil Herdan