114th Precinct NCO Safety Summit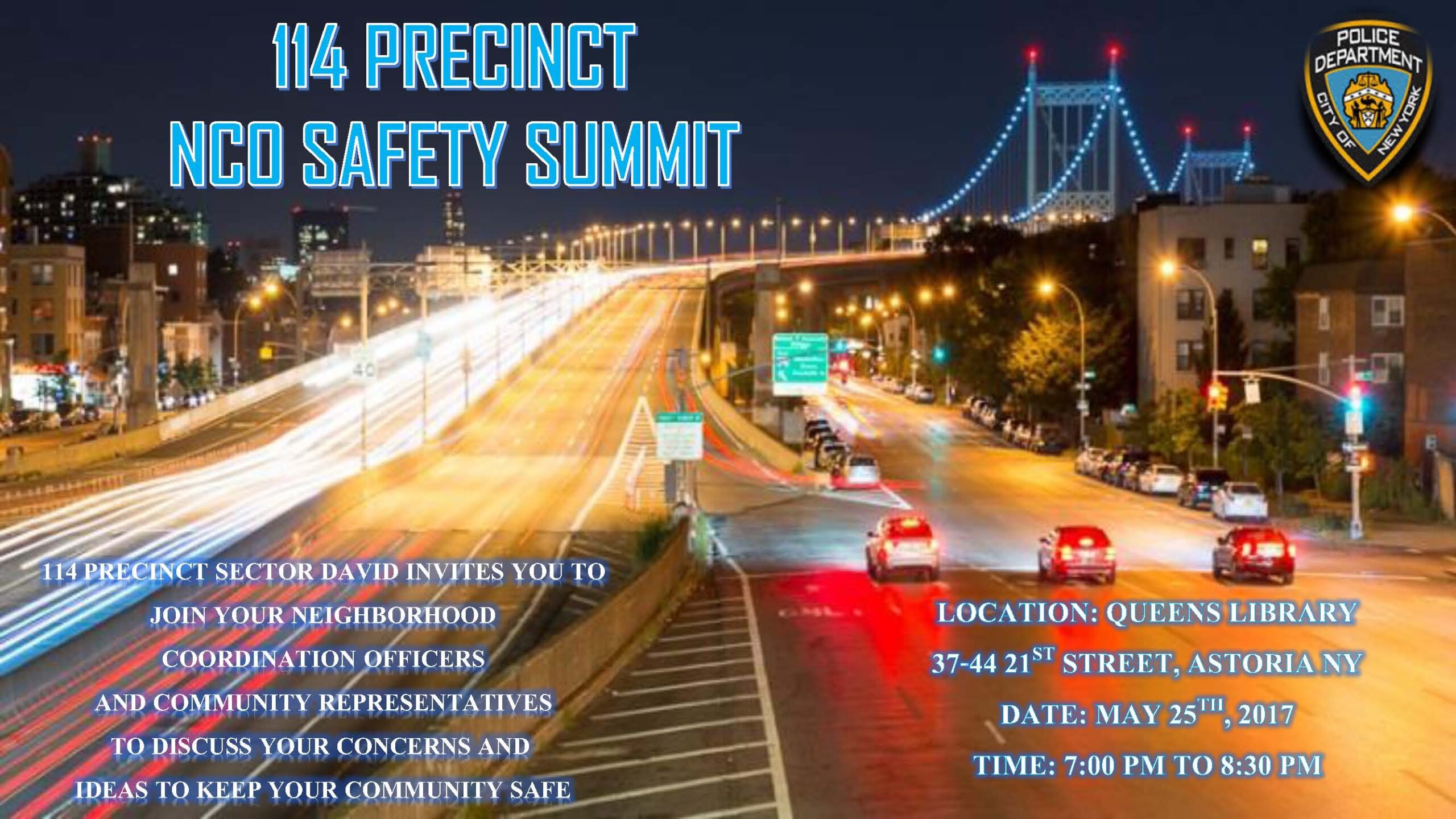 On May 25th at 7 pm, 114th Precinct Sector David invites you to join your Neighborhood Coordination Officers at a Safety Summit where you can discuss concerns you may have and contribute ideas on keeping your community safe. Sector David runs from Astoria Park South to Queens Plaza North and from the West side of 21st Street to the water front, and also covers all of Roosevelt Island.
Location: Queens Library, 37-44 21st Street, Astoria.
Sector David Safety Summit- photo credit. 114th Precinct Sector David