Xaviera Simmons on View at Socrates Sculpture Park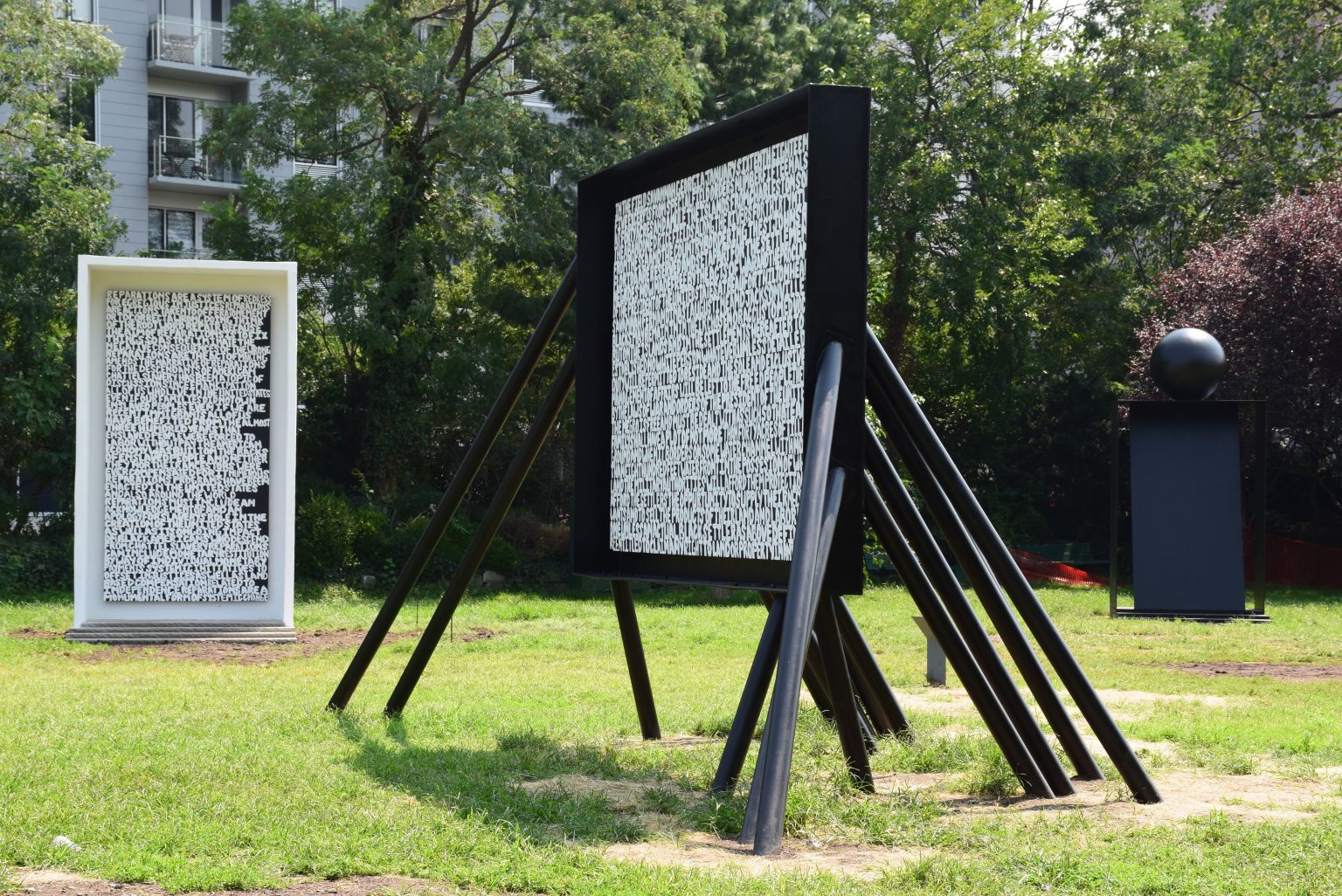 Artist Xaviera Simmons' powerful three-part monument, The structure the labor the foundation the escape the pause, is now on view at the Park as part of Socrates Sculpture Park's MONUMENTS NOW exhibition. Simmons' installation considers, among many layers of conceptual and formal intent, the history and future of reparations for descendants of American chattel slavery.
This event is not open to the public on-site at the Park, and it can only be viewed online via Zoom & Facebook. Simmons will discuss her thoughts and artistic process with Socrates' Curator, Jess Wilcox, on Friday, September 11th at 5pm EST via Zoom or Facebook Live.
The pair will talk and walk through Simmons' installation at the Park, touching on the artist's use of abstraction, text, and spatial choreography – as well as broad topics such as how the monument landscape is currently changing and methods of creative production in this time of social-political uncertainty.
For more information about Simmons' exhibition, click here.
Photo: Xaviera Simmons, 'The structure the labor the foundation the escape the pause,' 2020. Image by Sara Morgan