Winners of District 22 Participatory Budgeting Ballots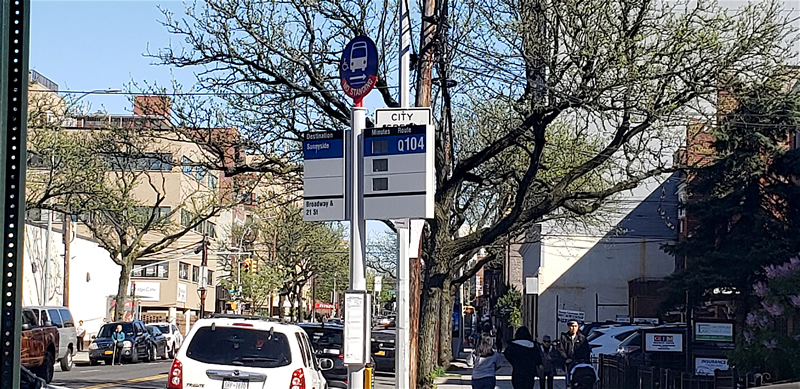 The District 22 PB votes have been tallied. More than 2,500 residents took the time to partake in this grassroots example of democracy at work.
The five projects with the most votes will be funded through c. $1 million in capital funds under the Fiscal Year 2020 budget, which takes effect in July 2019.
And the winners are:
Water Bottle Refilling Stations, $285,000: This proposal applies to all elementary schools in Council District 22: P.S. 2, 17, 84, 85, 151, 171, and 234. Rapid bottle filler stations will replace existing drinking fountains within these facilities.
Updated High Speed WiFi, $250,000: Internet connectivity at The Young Women's Leadership School will significantly improve via upgrades to the wireless system.
Classroom Electrical Upgrades, $150,000: Eleven classrooms on the third floor of P.S. 70 will get electrical upgrades. This will enable the classrooms rooms to support window air conditioners, which will improve the learning environment for students.
Astoria Library Revitalization Supplement, $250,000: This will support the ongoing project to re-envisage the Queens Public Library's Astoria branch (at 14th St and Astoria  Blvd.) as a 21st century learning facility. This funding will go towards more furniture, equipment, and fixtures for this historic library.
Real Time Passenger Information, $180,000: Additional bus countdown clocks will be installed throughout District 22. The Real Time technology uses GPS data to alert commuters about the arrival time of the next bus. The NYC Department of Transportation will chose locations for installation in District 22 based in part on public input.
Thanks are due to all the volunteers who helped out with the Participatory Budgeting process (like OANA's own Neil Herdan) as well as all the District 22 residents who voted. The next Participatory Budgeting cycle begins this fall, when you can again put forward your thoughts on how our neighborhood can be improved.
Photo: Bus countdown clock on Broadway at 21st St, photo credit Clare Doyle