Whitey Ford Field Renovations Break Ground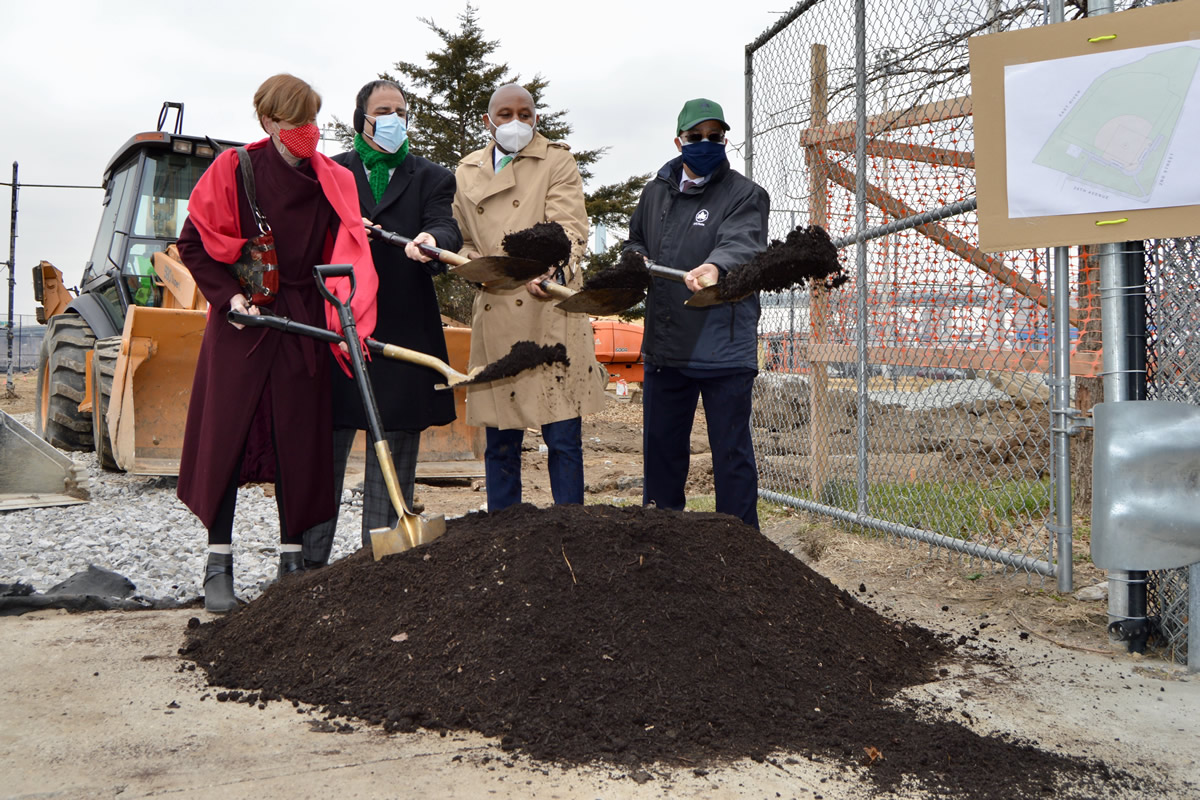 After years of neglect, which lead to unsafe and dangerous conditions, a 2.9 Million dollar renovation is starting on Whitey Ford Field on Halletts Peninsula on the Astoria Waterfront.
The ceremony included Queens Borough President Donovan Richards, Councilmember Costa Constantinides​, Community Board Chair Marie Torniali, and Queens Parks Commissioner Michael Dockett.
This project is the last in a tremendous series of parks renovations spearheaded by our Councilman Costs Constantinides. We want to applaud his focus on our parks. We feel this will be his greatest legacy…the improvement of our parks. In the beginning of his administration, Astoria parks were badly neglected: Today, our parks are becoming the envy of the rest of New York!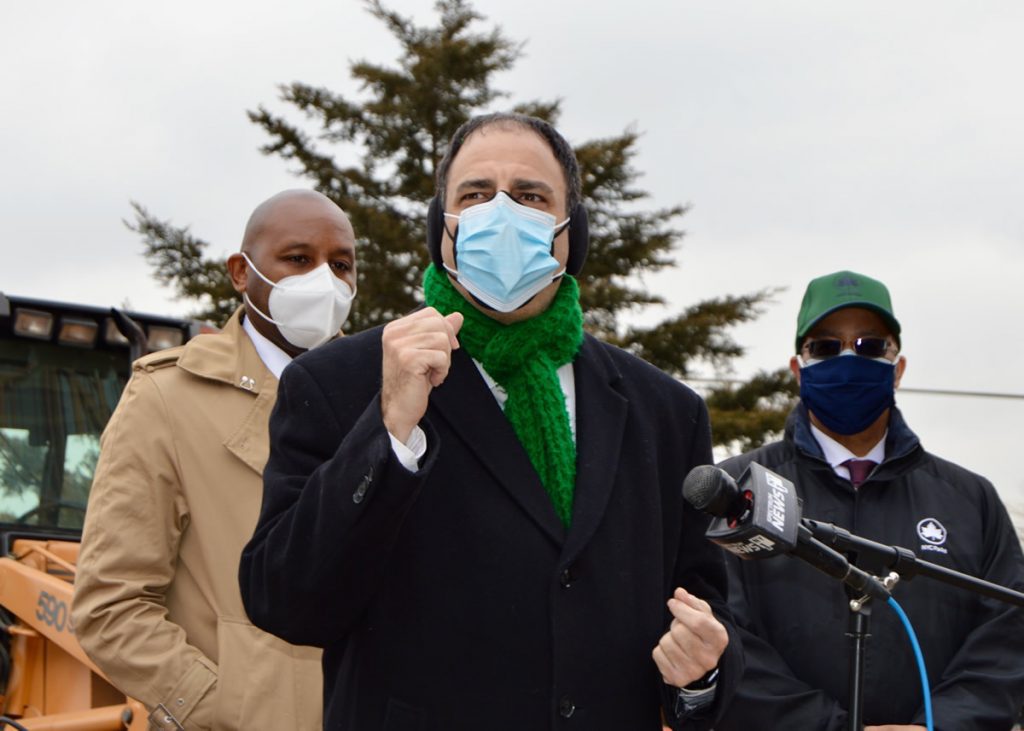 First announced in 2017, this $2.9 million project includes a brand-new natural turf ballfield, new dugouts, a reconstructed entrance for visitors on Second Street, as well as new fitness equipment, picnic tables, drinking fountains, and seating areas.
The field is named after Whitey Ford, the Hall-of-Fame Yankees pitcher and Astoria native who died in October at the age of 91.
"Today's groundbreaking on the reconstruction of Whitey Ford Field will pave the way for a first-class facility where Astoria's ballplayers of today can work on making their own dreams come true," Richards said in a statement.
Advocacy by groups such as the Astoria Houses Residential Association Claudia Cogar, Friends of Whitey Ford Field, Bishop Mitchell Taylor, and the Old Astoria Neighborhood Association were essential in finally creating a facility that is both physically appealing and safe to use.
There are a few other issues that need to be addressed, so this advocacy is not over. But this is a great beginning.
These other issues include the creation of a Comfort Station so that Title 9 commitments can be addressed for female ballplayers, plus the repair of the seawall facing the Hell Gate on the East River.
The lot was known as Astoria Athletic Field since its inception in 1943, before being renamed for Ford in 2000.
Photos: Courtesy of office of councilman Costa Constantinides