Welcome to the New Noguchi Museum Director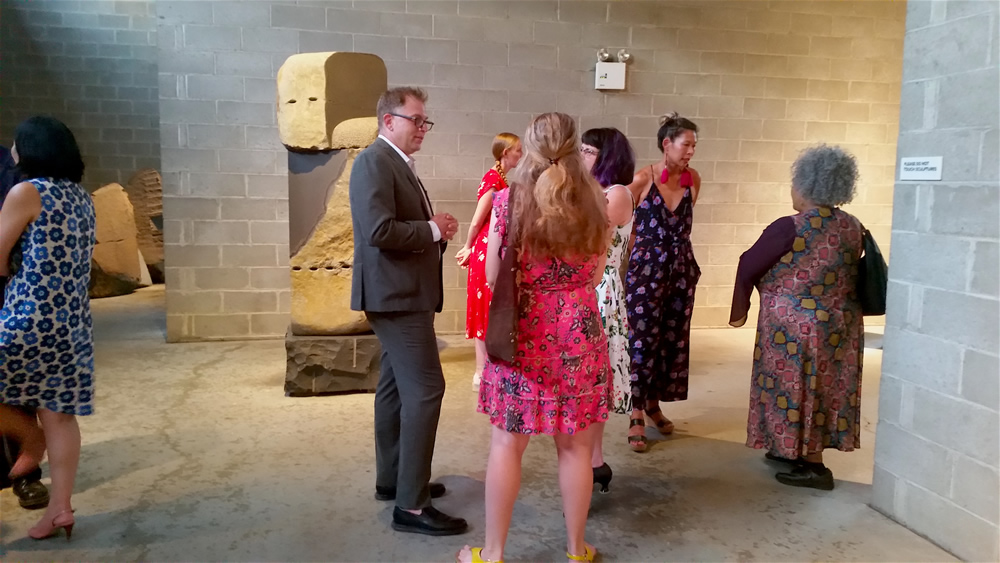 Astoria groups, local officials and arts-minded community members gathered last week at the Noguchi Museum, in a courtyard housing magnificent examples of the work of the Japanese sculptor who located his studio in our neighborhood.
Brett Littman, formerly Executive Director of The Drawing Center, succeeds Jenny Dixon, who led the Noguchi Museum from April 2003 until her retirement at the end of December 2017. Prior to his tenure at The Drawing Center, Brett was deputy director of another iconic art institution in our neighborhood, MoMA PS1, co-executive director of Dieu Donne Papermill, in SoHo, and associate director of Urban Glass , in Brooklyn.
In a press release, Brett said: "I am deeply honored to become director of The Noguchi Museum. The Museum's commitment to the fullness and multi-disciplinary aspects of Isamu Noguchi's vision, to his pacifism and his championing of workers rights and racial equality, to the City of New York, and to the international cultural creative community of which Noguchi was such an integral part is absolutely inspiring. There is truly no other place in New York like this museum and garden that offers such a profound meditation on the impact of art on society. I am eager to begin work with the Board and staff to continue the Museum's growth, outreach, and influence and look forward to building on the major transformations effected by the former director, Jenny Dixon."
OANA welcomes Brett Littman to the helm of the Noguchi Museum and we look forward to future great exhibitions, programs and community events from this jewel of the Astoria art scene.
Photo: Noguchi Museum reception to welcome Brett Littman; photo credit Clare Doyle